By Carly Zinderman Feb. 24th, 2012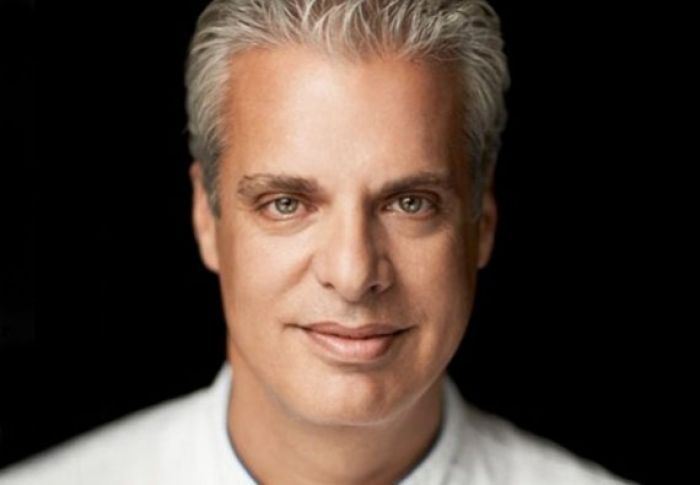 Photo Courtesy of Avec Eric
Perfect poisson is hard to find, but
top chef
Eric Ripert has mastered the art of cooking fish at his 3-Michelin starred Le Bernadin in New York City. Raised in France and Spain, Ripert learned to cook from his grandmother, a skill he later refined by attending a culinary academy in France. From there, Ripert went on to cook in some of France's most notable restaurants including the renowned 400-year old La Tour D'Argent.
Ripert also cooked at Joel Robuchon's 3-Michelin starred Jamin, where he quickly became Assistant Chef de Partie and returned after a military stint to become Chef Poissonier. Ripert was recruited to work at Le Bernadin and later inherited the position of Executive Chef when the owner unexpectedly passed away.
It was in New York City, as the Executive Chef and owner of Le Bernadin, that Ripert started on the course of culinary celebrity. Le Bernadin holds three Michelin stars and has earned four stars from the
New York Times
; it is often referred to as the temple of seafood and recently underwent a complete renovation — the first major change in the restaurant's 25 years of service. In addition to Le Bernadin, Ripert also owns and is involved with several other restaurant properties including 10 Arts in Philadelphia as well additional locations in the United States and the Caribbean.
The distinguished chef is involved with numerous projects which includes marketing himself as a television personality. A close friend of fellow New Yorker and culinary expert Anthony Bourdain, Ripert frequently makes appearances on Bourdain's show and publically ribs him on Twitter. On top of gaining exposure via social media, Ripert has also leant his considerable knowledge to various incarnations of
Top Chef
. He is the star of Avec Eric and has guest-starred on many other gastronomically inclined programs.
Ripert has written several cookbooks as well as provided recipes and advice in publications such as
Food and Wine
,
Food Arts
,
Gourmet
and
GQ
. Like many chefs of his caliber, Ripert is active in many non-profit programs including the Jean-Louis Palladin Foundation and City Harvest's Food Council which has been serving New York City's hungry for 25 years.
Find More
New York City Restaurants
Carly Zinderman
Carly Zinderman is a Senior Staff Writer for JustLuxe, based just outside of Los Angeles, CA. Since graduating from Occidental College with a degree in English and Comparative Literary Studies, she has written on a variety of topics for books, magazines and online publications, but loves fashion and style best. In her spare time, when she?s not writing, Carly enjoys watching old movies, reading an...(Read More)