By Carolyn Hsu May. 2nd, 2012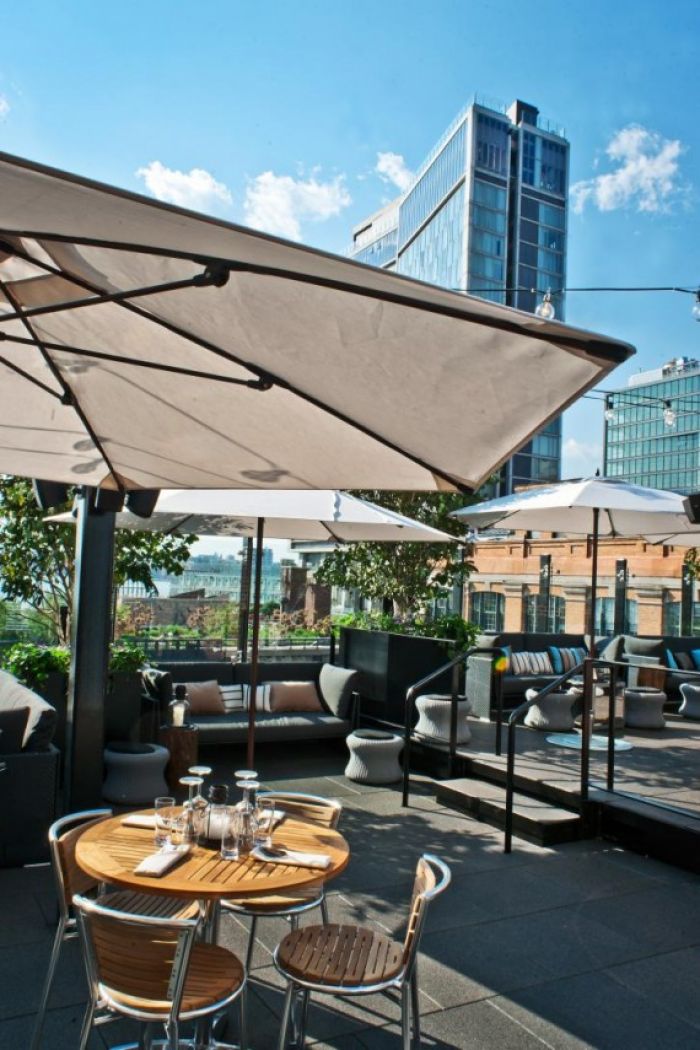 Photo Courtesy of The ONE Group
The STK Restaurants, the swanky and sexy steakhouse concept best known for serving filet mignon to celebrities and socialites, announced the opening of three distinctive al fresco
dining spaces in New York City
for Spring/Summer 2012, including two new venues debuting this season.
Returning for its second summer is STK Rooftop, the rooftop terrace atop the original STK restaurant overlooking the Hudson River in the Meatpacking District. The venue, which boasts one of the best views of Manhattan's West side, is open daily for cocktails, dinner and weekend brunch. 
In addition to the familiar steak options, the Rooftop also serves a light grill American menu including new additions this year such as Heirloom Tomato & Watermelon Salad, Tuna Taquitos and Lobster Mini Rolls. Following a successful run last summer, STK Rooftop is sure to become one of the most popular dining and drinking destinations in this party-goer's neighborhood.
On a completely opposite part of town, STK Midtown along with the brand's latest venture STK OUT, are launching their outdoor dining offerings for the first time this season. STK Midtown, which opened December 2011, is debuting the Patio at Grace Plaza. 
Located at the intersection of 43rd Street and Sixth Avenue, Grace Plaza is one of the best people watching spots in Midtown Manhattan — and extremely convenient as a lunch or after work destination for the midtown business crowd. The plaza seats up to 100 people and serves signature dishes such as Parmesan Truffle Fries, Shrimp Rice Krispies and Jumbo Lump Crab Salad in addition to all its steak varieties.
The newest venue to open under the STK umbrella is STK OUT which is also located at Grace Plaza. This to-go concept serves as a more casual alternative to the two sit-down restaurants. STK OUT, offers lighter bites and portable versions of some of STK's most popular dishes including wraps, salads, sandwiches and a variety of burgers. The menu also includes a sweets menu perfect for hot days, including its ever popular Birthday Cake Shake and Watermelon Ice Pop. For hours and the full menu, visit
STKHouse.com
.
Carolyn Hsu
Carolyn Hsu is the New York Correspondent for JustLuxe and has been beauty, fashion, and travel editor at The Daily Obsession and a freelance writer since 2006. Her writing has been featured in Health.com, Refinery29.com, Q by Equinox, and Vivid Magazine among others. She also maintains a personal fashion blog at The Hsu Closet. A child of the digital age, Carolyn also works on social marketi...(Read More)