By Carolyn Hsu Aug. 23rd, 2012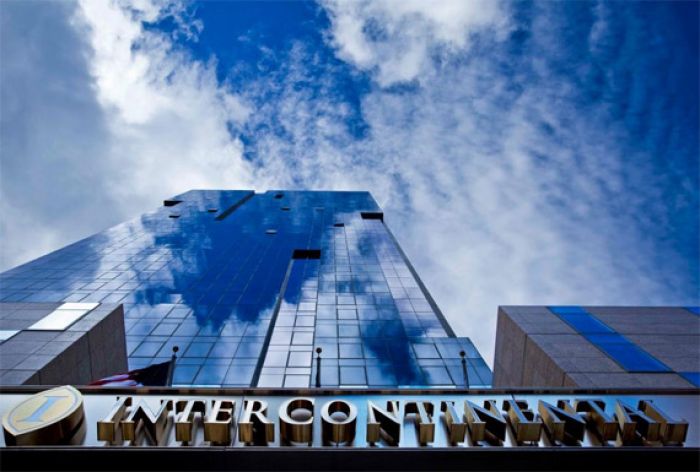 Photo Courtesy of InterContinental Times Square
Coming on the heels of its two year anniversary, the
InterContinental
New York Times Square has achieved LEED (Leadership in Energy and Environmental Design) status, and is the nation's largest new-build hotel to do so. The certification, which is awarded by the US Green Building Council, is bestowed upon properties that meet the organization's high standards of performance in key areas of environmental sustainability such as water conservation, energy efficiency, materials selection, and indoor environmental quality.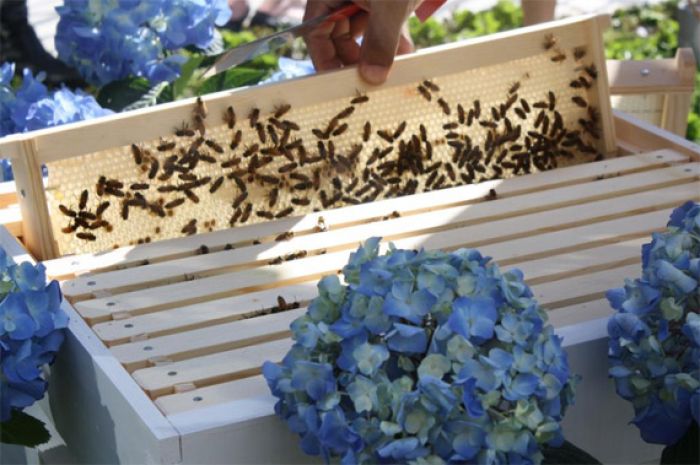 The InterContinental Times Square's commitment to the environment started before the first brick was even laid for its foundation. The urban hotel is built on a previously developed site that was cleared of all hazardous materials for a safe redevelopment and during construction; more than 75% of debris was diverted for recycling. Once built, the hotel incorporated two green rooftops, a high efficiency ventilation system, LED bulbs throughout the building, and even its own rooftop beehive, which will produce 30-40 pounds of locally sourced honey by this fall.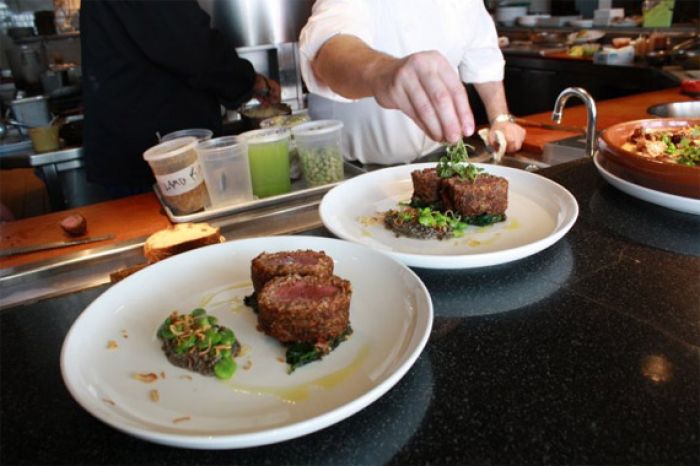 The hotel's restaurant, Ca Va Brasserie was also recognized by the Green Restaurant Association for its dedication to the environment including water efficiency, waste reduction and sourcing sustainable food. It is one of only 65 restaurants in the country to achieve this recognition. Congratulations to the Intercontinental Times Square for achieving this accolade and to its dedication to serving the environment in such an urban locale.
For more information on the hotel's green initiatives, visit
Interconny.com
.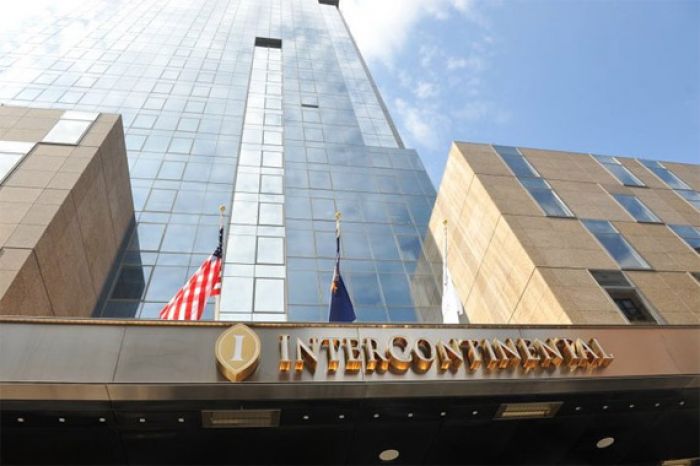 Carolyn Hsu
Carolyn Hsu is the New York Correspondent for JustLuxe and has been beauty, fashion, and travel editor at The Daily Obsession and a freelance writer since 2006. Her writing has been featured in Health.com, Refinery29.com, Q by Equinox, and Vivid Magazine among others. She also maintains a personal fashion blog at The Hsu Closet. A child of the digital age, Carolyn also works on social marketi...(Read More)