By Lena Katz Sep. 24th, 2012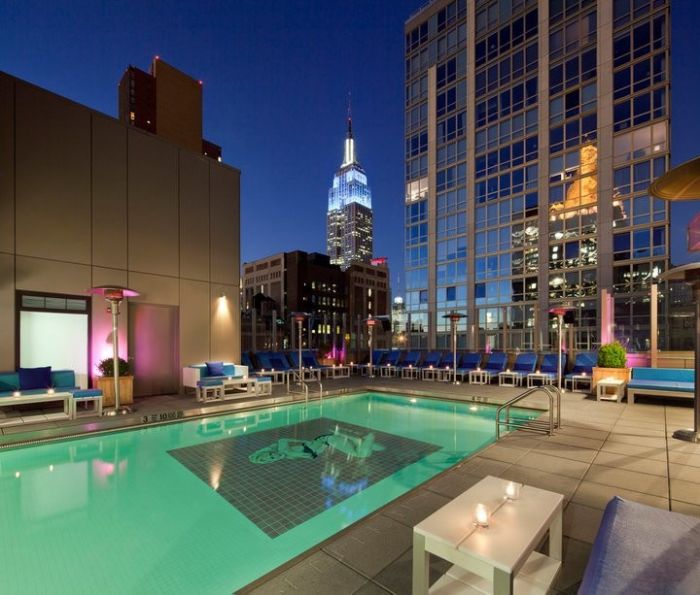 Photo Courtesy of Gansevoort Park Avenue
She knows Manhattan inside-out, is always ready for a close-up, and runs the scene at some of the hottest venues on the East Coast, including uber-sexy
Gansevoort Park Avenue
. We couldn't think of a better "fashion season" gal pal than Kelli Carucci, director of food and beverage for The One Group. We asked some burning questions about our favorite One Group venues—plus her tips on living the luxe life and traveling in style.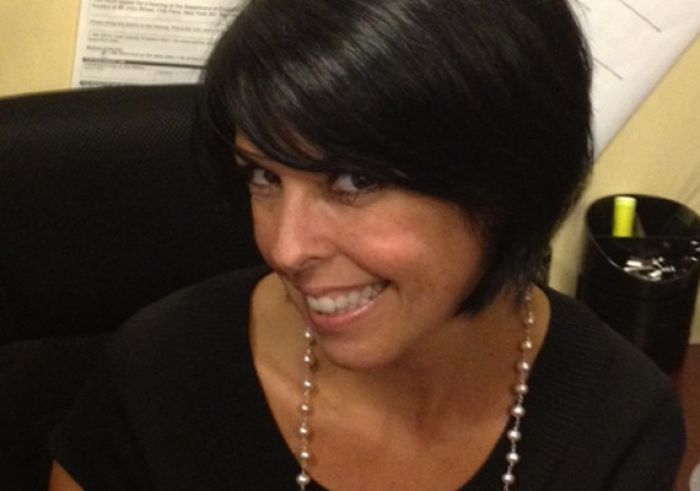 JustLuxe: What advice would you give for a group (even 1-1 ration guys and ladies) looking to have a fabulous Friday evening at the Gansevoort Park rooftop bar?
Kelli Carucci:
Come at dusk; the view of the city by the pool is amazing. The outdoor area of the pool is open 365 nights a year from 7 p.m. to midnight.
JL: What does the word Bagatelle mean, and how does that apply to the Bagatelle experience?
KC:
'How to court a lady' is the definition we use. It's a great environment for women—fun, sexy and safe, like a night on the French Riviera.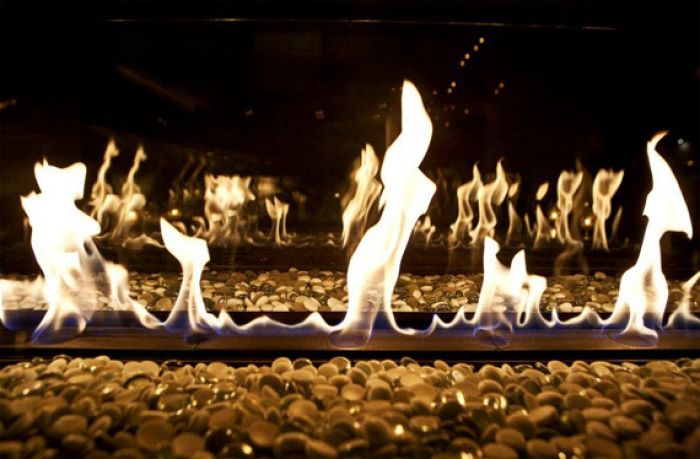 JL: What's your favorite late-night nibbles meal at Asellina?
KC:
The pizzas and flatbreads are the best to nibble on whether you are at a table or at the bar or lounge. The pizza oven is open until 1 a.m. on Friday and Saturday.
Get an Asellina flatbread recipe.
JL: What would you recommend for a couple on a date to share?
KC:
Artisanal cured meats and cheeses. It comes with raisin crostini and walnut honey, which are delicious. It is easy to share and is authentic to Italian cuisine.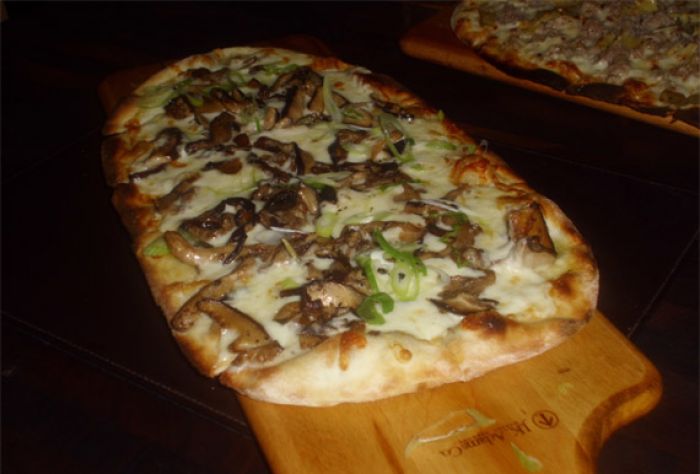 JL: What's your favorite thing about autumn in Manhattan?
KC:
The city is 'full' with locals in the fall. Everyone is home from weekend getaways, and all restaurants and nightlife venues are packed with energy.
JL: For the ladies, give three style tips for Manhattan's fashion season...especially for those trying to be chic in this unpredictible weather.
KC:
Wear a fabulous scarf, not a jacket. You never know what the weather will be, and a scarf is fashionable and not a burden when it is warm. A 'must have' is a pair of great wedge boots. When going out for a long night, wedges allow you to have stamina because they don't hurt your feet and they look awesome. And, they can be worn with dresses, shorts and pants. Invest in a good pair of jeans. When jeans fit perfectly you can throw on a t-shirt and a pair of boots and a scarf, and go anywhere in the city for a night out.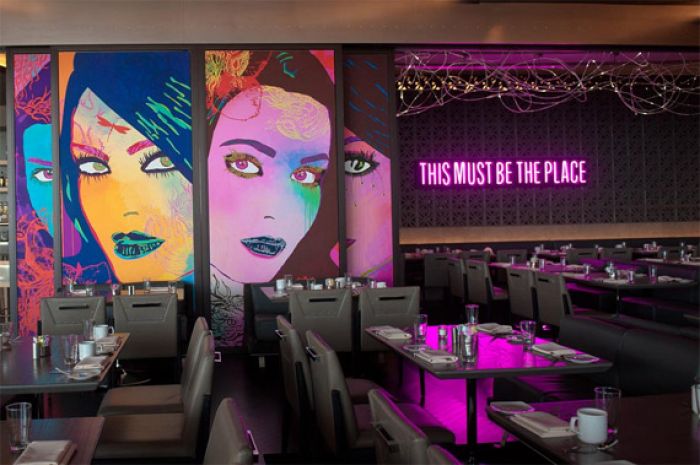 JL: One Group now operates some venues in Atlantic City, so what advice would you give people traveling to AC who want the anti-Jersey Shore experience?
KC:
If you go to the Revel Hotel you can visit "One Atlantic City." It is an original One Group concept, and the experience is very NYC.
JL: Imagine you have a morning that starts with meetings at the Gansevoort Park Avenue, goes straight to JFK without stopping at home, and winds up in Miami for drinks meetings, dinner and a late evening at The Perry South Beach. What do you wear?
KC:
A great tank romper with a blazer and a pair of wedges.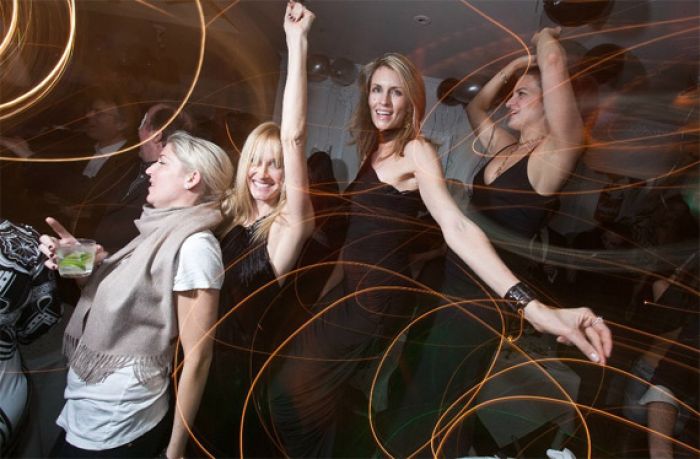 JL: What are the essentials for your carry-on bag?
KC:
Essential for a carry-on bag are flip flops, a neck pillow for a power nap, matte blotting films to wipe the flight off your face and of course your touch up make up.
Want more One Group? Check out our
interview with Chef Romuald Jung
of Bagatelle.
Lena Katz
Lena Katz is the author of the Travel Temptations series (SIP, SUN, SNOW), published by Globe Pequot Press in 2009. Lena is also a travel expert for Celebrations/1800FLOWERS and WEtv (online and on-air). She contributes to the South China Morning Post and ABC News online. Lena is a former Orbitz Travel blogger and former columnist for the LA Times. She's been published in Brides Magazine, Robb Rep...(Read More)