By Nicolle Monico Aug. 5th, 2014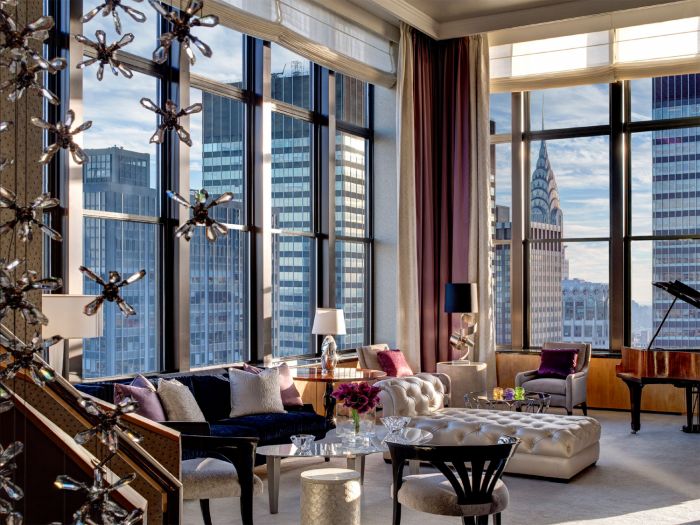 Photos Courtesy of The New York Palace Hotel
We're all for quaint, intimate engagements between just two people but then again, we wouldn't exactly turn down an over-the-top extravagant marriage proposal if the occasion should arise. For all you lovers out there looking to really surprise your beau with a ring this year, consider The New York Palace's Ultimate Proposal Package.
Guests booking the $50,000 offer will not only get to stay two nights in The Jewel Suite by Martin Katz but will also receive a custom designed engagement ring by Martin Katz. Since this is one of the most important decisions of the whole process, guests will get a chance to have up to three private consultations with Katz via telephone or in his Beverly Hills store. During this time, the design and concept can be discussed. Note: Only the setting is included in the price, depending on the stone, the price may go up.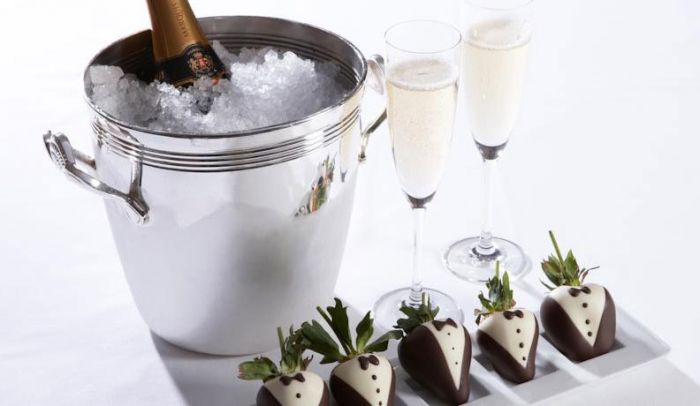 From the time you arrive and get chauffeured to the hotel until your final farewells, you'll be pampered in engagement bliss. Be welcomed into the luxurious property with a welcome bottle of Dom Perignon Champagne, fresh fruits, petit fours and chocolate truffles (okay, so your love may know something is up at this point, but oh well). Each day, couples' massages will take place in your room and in the evening, enjoy a seven-course dinner catered by the hotel's Executive Chef either in private or on the rooftop terrace.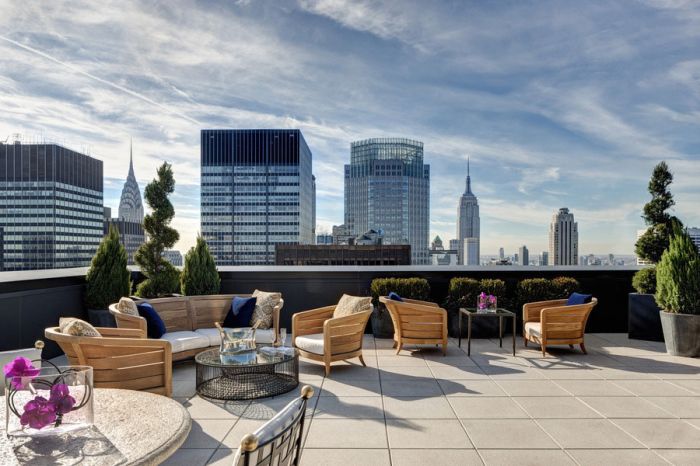 And what is an engagement without roses? Sprinkled throughout the three floors of the suite will be the romantic flowers and which will include a petal turn down service. Pair all this with the two-story, 20-foot "Waterfall of Diamonds" chandelier in the suite, the floating crystal jewel boxes and floor-to-ceiling windows with views of the Chrysler and the Empire State Buildings and you're in for the engagement of a lifetime.
Finally after they (hopefully) say yes, your final job will be to sit back, relax on your terrace in your custom-designed Jacuzzi spa and picture the rest of your lives together. Awwwww.
Nicolle Monico
Nicolle is an award-winning writer and Travel Editor using her expertise in the industry to write about luxury travel around the world. You can find her daily searching the web for the latest trends, best new hotels and most beautiful destinations to visit and share with her readers. She's been featured on The Huffington Post, Hard Assets, AMD Entertainment and Remy Martin. In 2014, she was vo...(Read More)