By Mila Pantovich Nov. 24th, 2015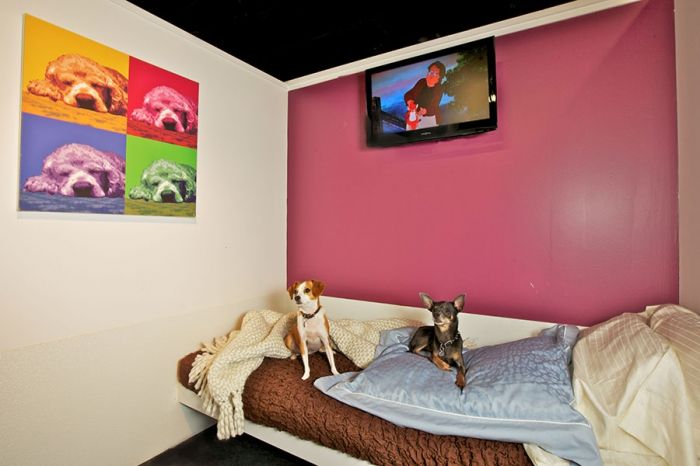 Photos Credit: D Pets Hotel
For many travelers, there are much more serious arrangements to work out than where you will sleep. Like where your beloved pooch is going to rest its noggin. If you're in New York, the solution to that (very real) struggle is the new D Pets Hotel Chelsea, which offers your prized Pomeranian a lavish suite to laze about in.
With the hotel's first location found in Hollywood, this NYC spot features services and amenities usually found in establishments for people. Accommodations include the Standard Suite at $84 a night, which comes with an orthopedic puppy bed, and the Sensational Suite for $120 per night, perfect for the diva who wants a full-size twin bed. If you really want to pamper your pet though, spring for the $200/night Uber Suite, which naturally comes with a Queen-size bed. All rooms include a flat screen TV mounted on the wall, with a long list of pet-themed flicks to watch.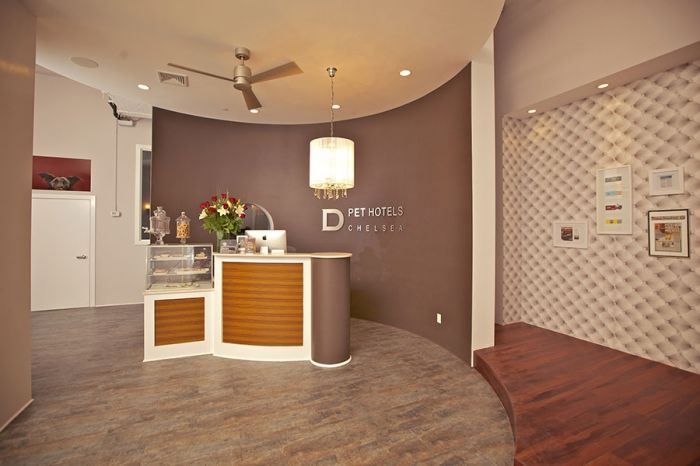 Of course, no five-star pet hotel would be complete without a private chef. Your dogs are fed all-natural, custom-made recipes that are prepared fresh and delivered to Fido's suite every morning and evening. You can also specify the types of foods that are preferred by speaking with the concierge.
If you don't have time to drop your pet off yourself, the D-Chauffeur car service is available within a 10-block radius. In case you don't want your dog seen in just any old machine, the fleet includes Ferraris, Lamborghini Gallardos, Bentleys, Porsches and Rolls-Royces.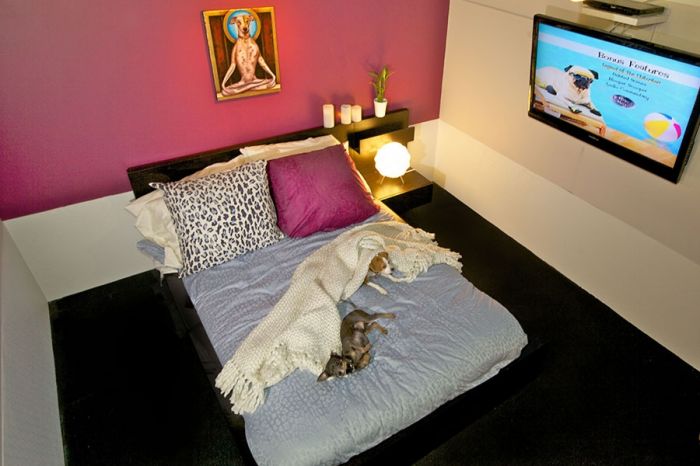 D Pets Hotel also offers grooming services, a daycare area with plenty of space to run around in and a boutique full of outfits, treats and aromatherapy candles.
Mila Pantovich
An avid traveler, Mila Pantovich splits her time between San Diego, CA and Banff, AB Canada. She has been featured in several publications, including Huffington Post and Citizine, and also works in marketing for a prestigious law firm. Follow her travels on Instagram: @MilaPantovich ...(Read More)