By JustLuxe Team Jan. 22nd, 2016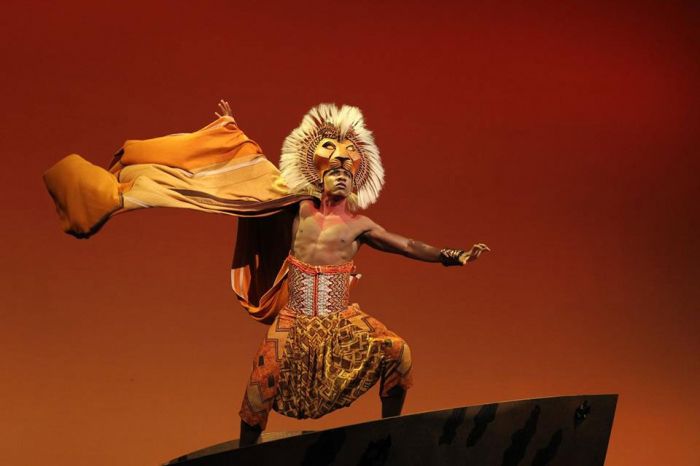 Photo Credit: The Lion King
It's a good week to be a New Yorker. Well, save for that nasty blizzard that just hit (stay warm, guys). But aside from the colder-than-the-Arctic weather blowing through, foodies and theater geeks can celebrate the fact that NYC's Broadway and Restaurant Weeks just kicked off. Running until February 5, AKA Times Square took advantage of the pairing and created a $10K Ultimate Theater Package.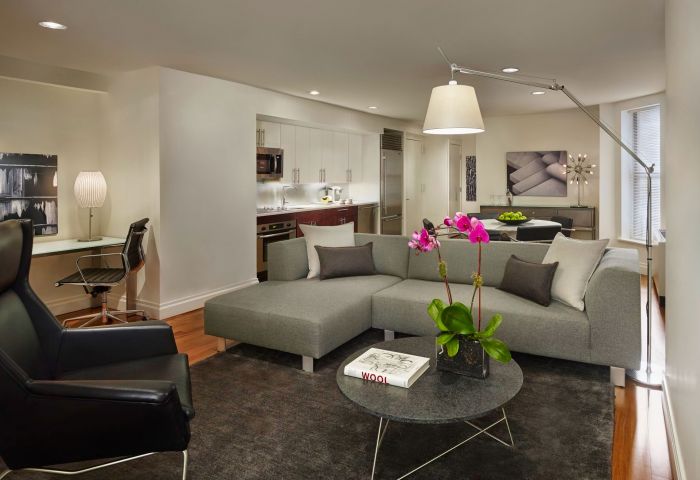 Photo Credit: AKA Times Square
The seven-night experience includes a stay in one of the property's one-bedroom suites alongside seven nights of Broadway tickets and VIP dinner pairings. If you're headed to An American in Paris, get ready for some authentic Parisian cuisine at Alain Ducasse's Benoit. Coupled with The Lion King is dinner at The Cecil, an Afro-Asian-American brasserie while Havana Central keeps the Latin flair alive for an evening of On Your Feet. Guests will also receive a private backstage tour of one of the Broadway shows.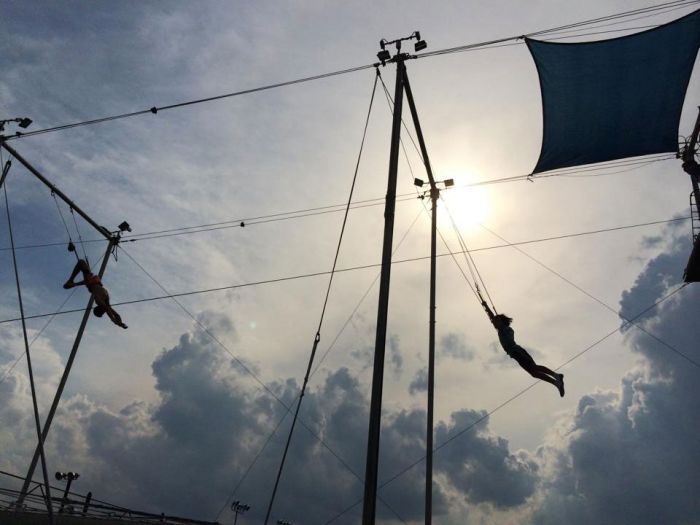 Photo Credit: Trapeze School of New York
Of course one of the most important parts of a night out is your wardrobe. Ready to get you theater-ready will be a fashion stylist who will help you create the perfect looks for the week. As a part of the brand's LiveIt! experiences, couples have the option of choosing from either trapeze lessons, dance sessions or improvisation classes during their stay. They'll also receive a copy of the Taste of Broadway: Restaurant Recipes from NYC's Theater District cookbook. The book offers foodies a chance to recreate their favorite meals from the neighborhoods most well-known culinary establishments. The package starts at $10,000 and can be reserved by calling the hotel directly at (212) 764-5700.
JustLuxe Team
The JustLuxe Team strives to bring our members and readers the very best in luxury news and conversations. We love to hear your opinions and suggestions, but most of all, we love to interact with you. ...(Read More)