By JustLuxe Team Dec. 8th, 2009
New York City Shopping:
In the spirit of play and winter, the HBO Shop has turned its window into a Giant Interactive Snow Globe. Employing cutting-edge motion tracking and live interactive video, the display is designed to attract and engage people passing on the sidewalk.
Featuring a wintery white landscape with pops of color and whimsical touches such as shoes walking across the snow, the display showcases merchandise from popular HBO shows including a chandelier made of recycled Tru Blood™ drink bottles, Sex and the City® after party foldable ballet flats and colorful t-shirts.
As six sensors detect passerby motion, a bit of snow begins to blow up into the window space, moved by an array of computer-controlled fans on the floor. While the person approaches closer to the window, more and more snowflakes blow up into the space creating a little blizzard in the window — culminating with the LED video screen clearing up to reveal a beautiful woodland scene.
Dedicated to developing innovative product lines, the HBO Shop has developed merchandise inspired by HBO award-winning programs such as True Blood®, Entourage® and Sex and the City®.
HBO Shop®
1100 Avenue of the Americas (42nd and 6th Avenue)
New York, New York 10036
212-512-SHOP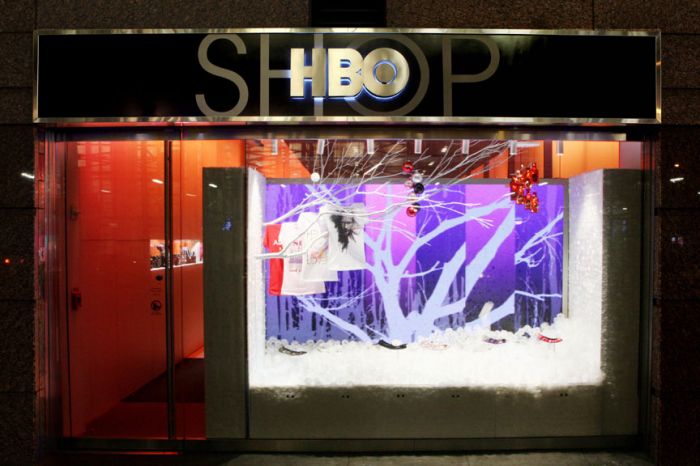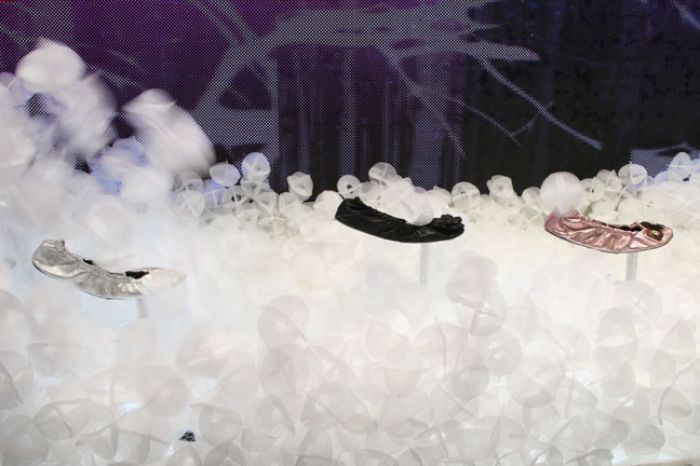 JustLuxe Team
The JustLuxe Team strives to bring our members and readers the very best in luxury news and conversations. We love to hear your opinions and suggestions, but most of all, we love to interact with you. ...(Read More)