By Shandana A. Durrani Apr. 12th, 2010
New York Events:
April is Jazz Appreciation Month and JustLuxe joined fans of the musical genre as they gathered in Time Warner Center on April 9 to celebrate the first ever
"A Taste of Jazz"
event, co-sponsored by Jazz at Lincoln Center.
Jazz is the most American of art forms, inspiring countless musicians and soothing the souls of music lovers around the world. "Jazz plays an important role in the heritage and life of this country and has had a significant impact worldwide, bringing joy to people of all ages," says Adrian Ellis, Executive Director at Jazz at Lincoln Center.
Chefs from Time Warner Center's restaurants created dishes inspired by great American Jazz cities. Chef Masa Takayama of Masa served marinated duck with foie gras to honor Los Angeles. A Voce's Missy Robbins, who grew up in Chicago, served citrus-cured sardines and fennel. Michael Lomonaco of Porter House New York served sliced NY strip with a dollop of horseradish as well as New York cheesecake. Landmarc's Marc Murphy honored New Orleans, the birthplace of Jazz, with shrimp and chorizo gumbo. Other cities included San Francisco, Atlanta, Kansas City and Austin.
Guests sipped specialty cocktails such as Bourbon-Mint Iced Tea and listened to the dulcet tones of saxophonist Walter Blanding and other musicians from the Jazz at Lincoln Center Orchestra. The 2009-2010 season of Jazz at Lincoln Center is almost complete but tickets are available until June 5 for select performances. Fats Waller, Hancock & Roberts and Bill Evans, among other artists, will be honored.
All that Jazz:
April 9 was Jazz Day. In 2009, the U.S. Conference of Mayors established the day as a way to build awareness and celebrate the genre's rich heritage.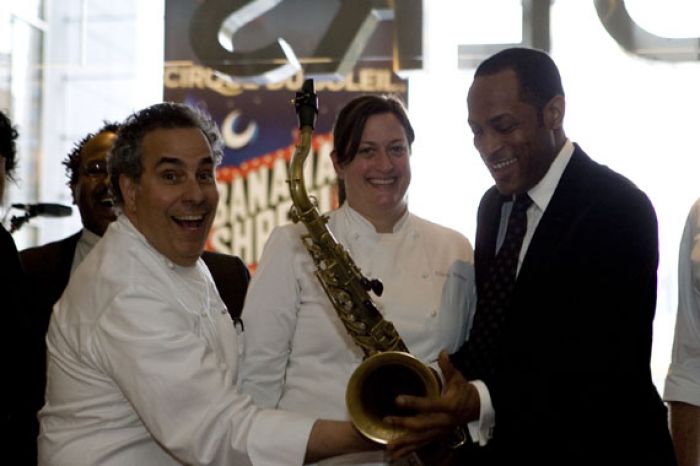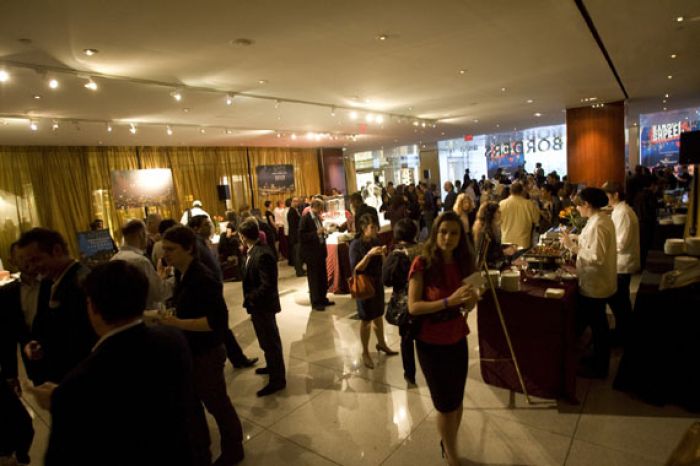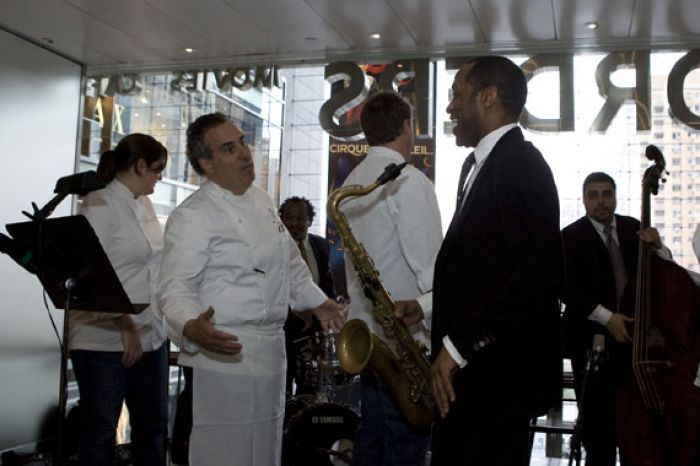 Shandana A. Durrani
Shandana A. Durrani is a travel and lifestyle journalist based in New York City. She is the author of "Day Trips from New York City" (Globe Pequot Press, 2011) and co-author of "Insiders' Guide to New York City" (Globe Pequot Press, 2011), both travel guidebooks. She was Cigar Aficionado magazine's Travel Editor for more than 10 years and has visited such far-flung locales as New Zeal...(Read More)