By Shandana A. Durrani Apr. 30th, 2010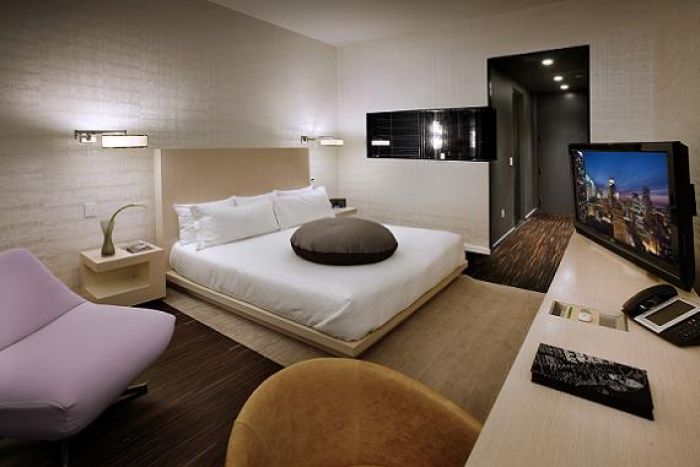 Photos Credit: Andaz Wall Street
Downtown Manhattan took a financial hit after the September 11th attacks. Many businesses shuttered and residents moved to "safer" neighborhoods or out of the city altogether. Still, quite a few New Yorkers remained to revitalize the area. Tribeca is thriving and the Financial District, while suffering a bit from the recession, is also bouncing back. Although the Financial District has never been a tourist hotspot, visitors should flock to the area to check out the four-month-old Andaz Wall Street.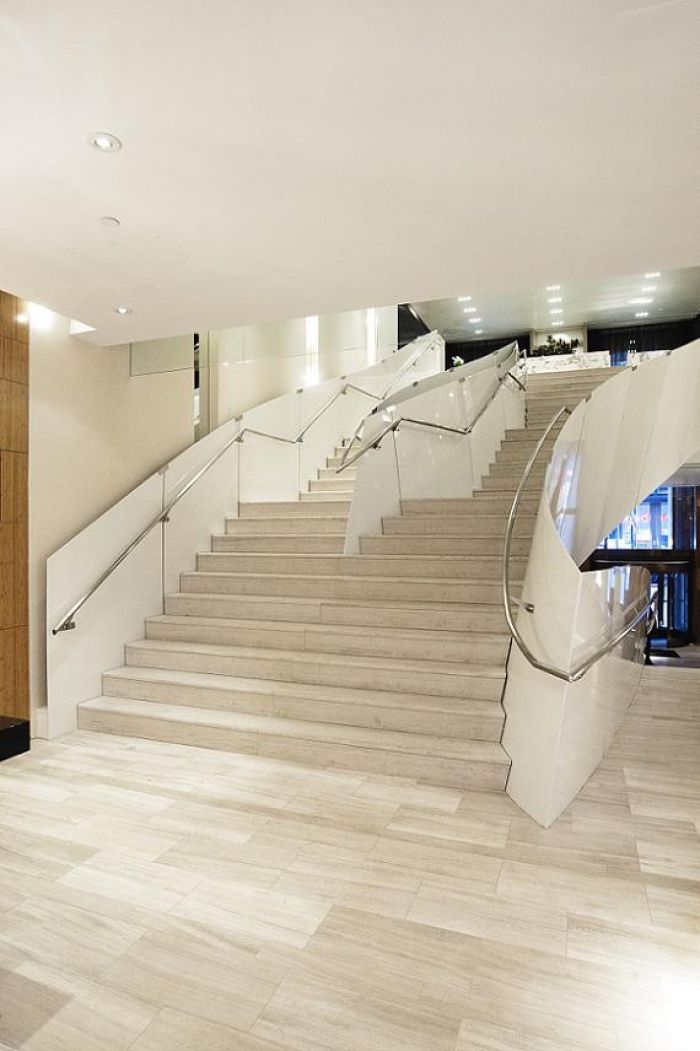 A 253-room boutique hotel under the umbrella of the Hyatt brand, the Andaz is a modern creation that prides itself on personalized service. Housed on 13 floors of a 42-story building, the hotel welcomes guests in the Andaz Lounge, a relaxing area showcasing cerused oak, bamboo and veined stone. A large pearlescent steel and stone staircase dominates the lobby. The hotel doesn't have a typical check-in area. Instead, guests are greeted by hosts who take down information and escort them to their room. Guests can contact their hosts for restaurant recommendations or help throughout their stay.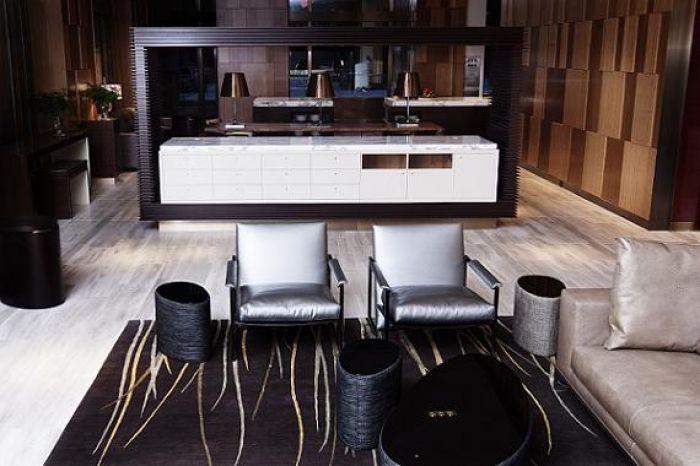 New York City hotel rooms aren't known for their space—many are smaller than walk-in closets—but the Andaz defies stereotyping. King rooms are sizeable, with high ceilings and large living/working areas. The décor is fairly neutral and modern. Floors are made of multi-grain oak. A blonde-wood desk occupies one side of the living space, a king bed the other. While natural tones are a heralded design facet, a pop of color always livens up a room; guests can recline on a lavender window seat and chair. The black marble bathroom has a rainforest shower large enough for two people and a deep-soaking tub built for two as well. The latter looks out onto the bedroom. A perplexing design choice and one that may produce awkward moments for friends sharing the room but will surely delight lovers. The massive Buttonwood Suite, which looks onto the Hudson River, includes two bedrooms, two living rooms, two and a half baths and a full kitchen with Sub-Zero appliances.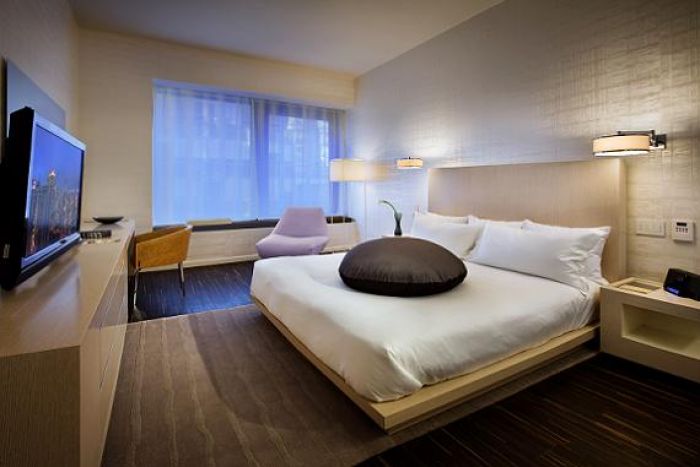 David Rockwell thought long and hard about space constraints and instead of constructing a large closet and minibar area that would take up too much room, created a lazy Susan-like closet valet instead. The closet valet revolves 360 degrees and houses a closet, minibar/coffee area, hanging hooks and full-length mirror.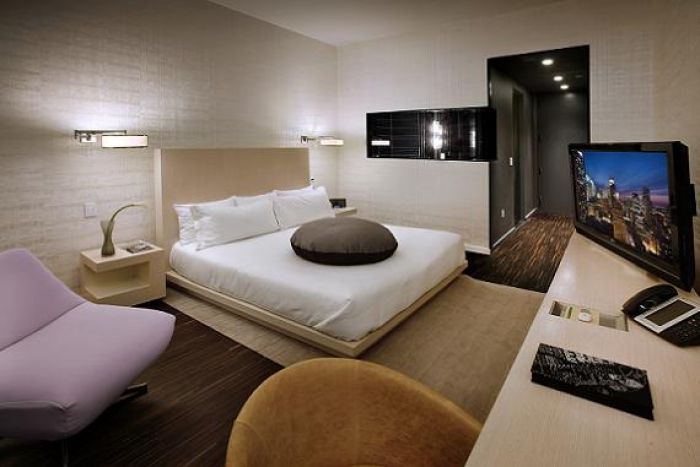 Finding dining options around Wall Street after dark can be daunting if you don't know the area. Deciding to dine at the Andaz won't break the bank nor disappoint. Wall & Water seats 120 people and serves seasonal local cuisine. The food is fresh and lightly seasoned, letting the main ingredient shine through. The wine list has been carefully prepared, with many New World selections such as the Erath Pinot Noir from Oregon. After dinner, enjoy a drink at Bar Seven Five. Bartenders pour old-fashioned cocktails at guests tables.

It might take a year but the Andaz Wall Street will surely lure more tourists downtown.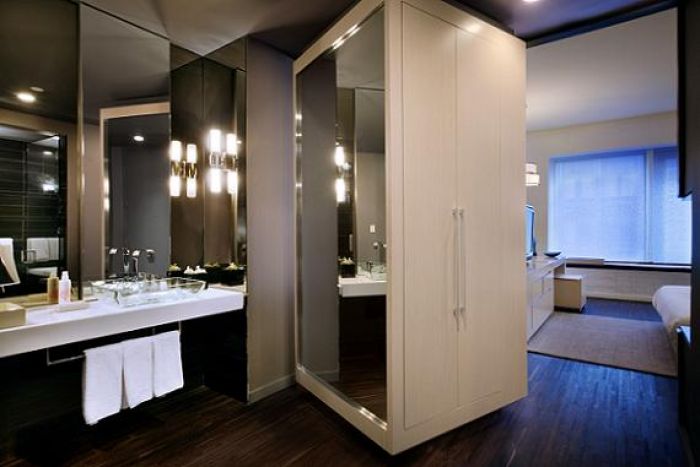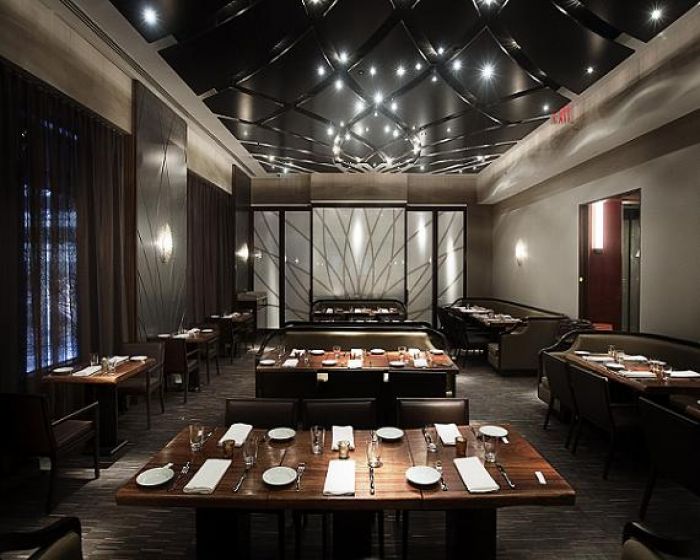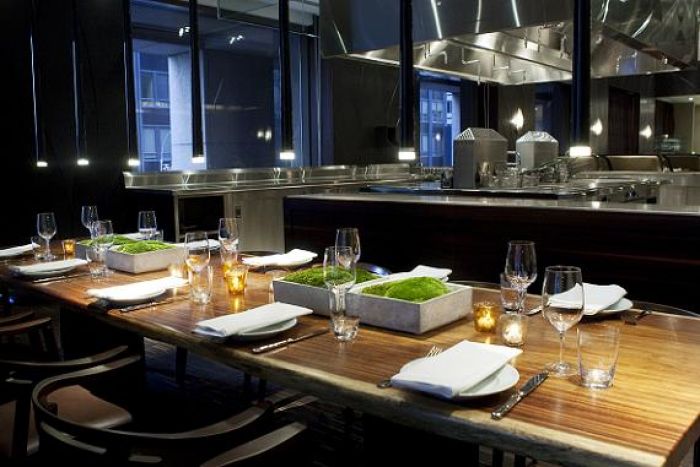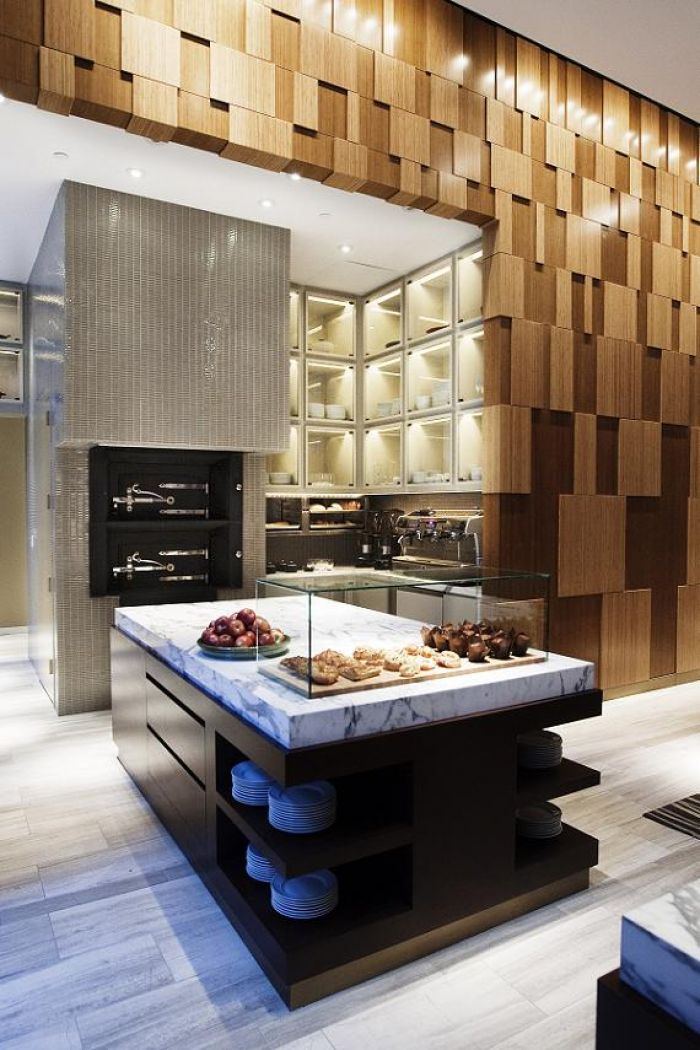 Shandana A. Durrani
Shandana A. Durrani is a travel and lifestyle journalist based in New York City. She is the author of "Day Trips from New York City" (Globe Pequot Press, 2011) and co-author of "Insiders' Guide to New York City" (Globe Pequot Press, 2011), both travel guidebooks. She was Cigar Aficionado magazine's Travel Editor for more than 10 years and has visited such far-flung locales as New Zeal...(Read More)