By Mila Pantovich Jun. 27th, 2012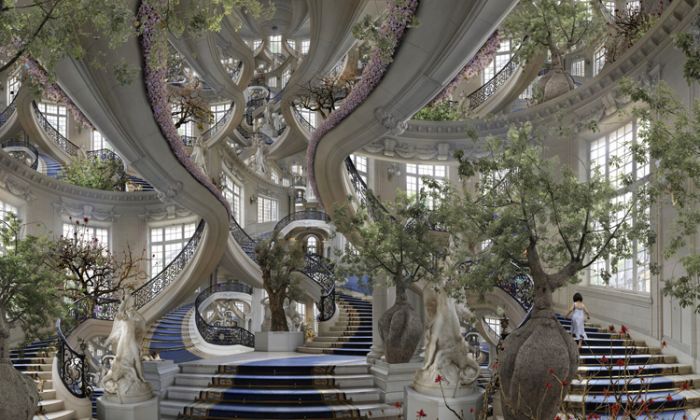 Photo Courtesy of Le Royal Monceau
It's common for
luxury hotels
to have many impressive features, from design aesthetics to full cinemas, but Le Royal Monceau, Raffles Paris has its very own art gallery. The Art District is the hotel's cultural center and promotes itself as being a place artists, art connoisseurs, art lovers, collectors, and patrons can feel welcome and celebrated. It features a dedicated Art Concierge, a great art collection, as well as a bookstore, and of course, its very own gallery. With four exhibitions a year, their newest one will be open from June 22, 2012 to September 2, 2012 and will be displaying the wonderful work of photographer Jean-François Rauzier.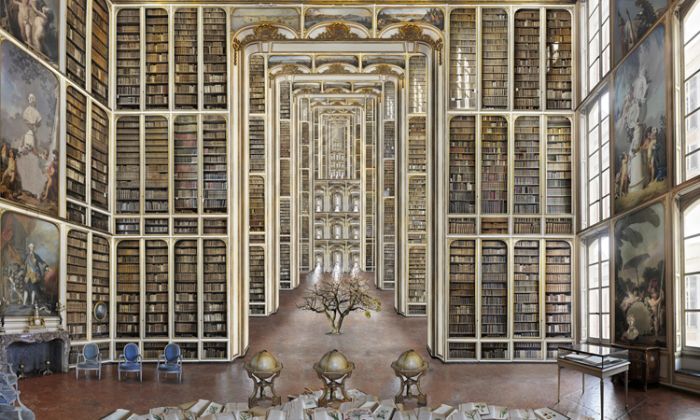 Rauzier's work brings the viewer into a world of his creation, pulling them away from reality as they know it. His photos are referred to as hyperphotos (a method he invented in 2002), meaning the virtual images are essentially made up of thousands of smaller images, each taken with a telephoto lens and puzzled together on a computer. The finished product is like gazing into a dream world fit for Salvador Dalí. No matter how closely you look, the image seems to never lose detail due to the depth of the separately layered photos. The kaleidoscope of images are pulled from reality but pieced together to reflect a man-made alternate world only Rauzier could imagine.
"Hyperphotos are like a long-forgotten dream come to life. The images are assembled numerically, to create an image so detailed and fascinating - yet at the same time massive in scale and never-ending. Just like a dream," says Rauzier.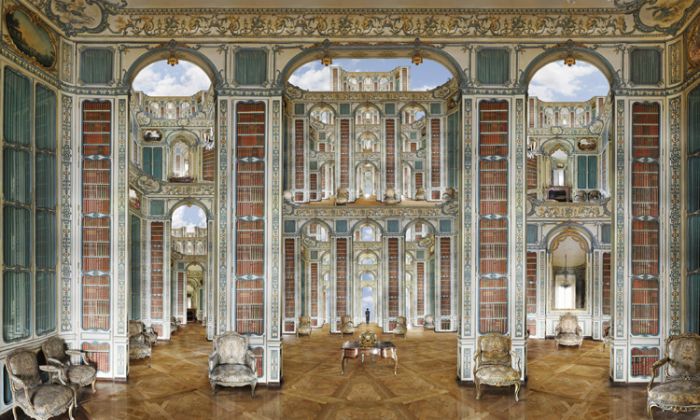 Born in 1952, Rauzier went on to graduate from Ecole Louis Lumière and has since quickly established himself in the art world. He has garnered a number of awards, including the Screenings prize in Berlin in 2006, the Arcimboldo award in 2008 for digital creation, rewarded by the APPPF in the photography of architecture category in 2009, and the Eurazeo prize in 2010. His unique work has been shown in New York, Los Angeles, London, Paris, and Seoul.
For more information visit
LeRoyalMonceau.com
Mila Pantovich
Mila Pantovich lives in San Diego, CA with whatever animals she is fostering at the time. With a degree in Literature/Writing and a Minor in Film Studies, she holds a marketing position at a prestigious law firm and has written for several publications, including JustLuxe, Citizine and Huffington Post. In her spare time she writes film reviews for various online publications, works on a creative n...(Read More)