By Sean Hillen May. 31st, 2014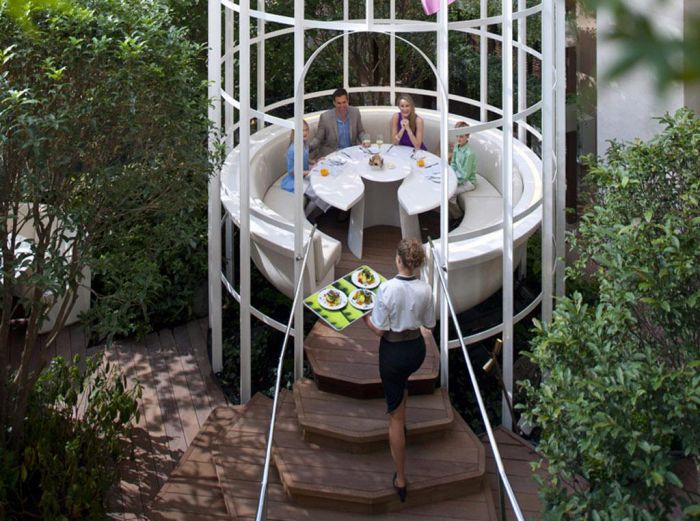 Photo Courtesy of Mandarin Oriental Hotel Paris
Mandarin Oriental Hotel Paris, in the haute couture district of the City of Light, offers several dining options including Camélia, a secluded terrace garden in the hotel's inner courtyard. We recently visited the dining venue during an enchanting evening in May, and opted for an al fresco meal.
Photo Credit: Columbia Hillen
Dinner began with an array of delicious, truffle-spiced nuts, raisins, and sunflower and pumpkin seeds. We became absorbed in the hotel's diverse list of Champagne cocktails and chose two out of the: J'aime Paris, a bubbly infused with strawberries, basil and limoncello along with Springtime in Paris, an Aperol, rose wine, with bitter rhubarb and grapefruit refreshment. There are also 13 creative long and short cocktails such as My Green Eyed Love, a mouth-watering blend of fresh basil, lime juice, Bombay Sapphire gin, mandarin-based St. Germaine liqueur, bitter plum and bitter lemon soda.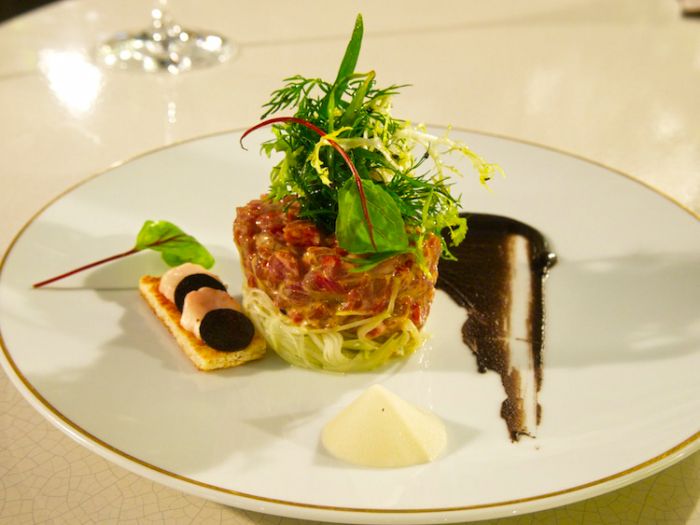 Photo Credit: Columbia Hillen
With drinks chosen, we enjoyed then enjoyed slices of tuna, pan seared just enough to create a thin crust while trapping the tenderness of the meat, served in a tangy ginger, yuzu (Japanese citrus) and soya juice, with cauliflower and semolina add-ons. It is an excellent entrée. Likewise, the presentation alone of my wife's beef tartare would have persuaded anyone shy of trying such a delicacy to do so. The pudding-like structure, with a base of kohlrabi strings and a hat of mixed greens and dill had a mousse-like texture and was flavored with a truffled coulis.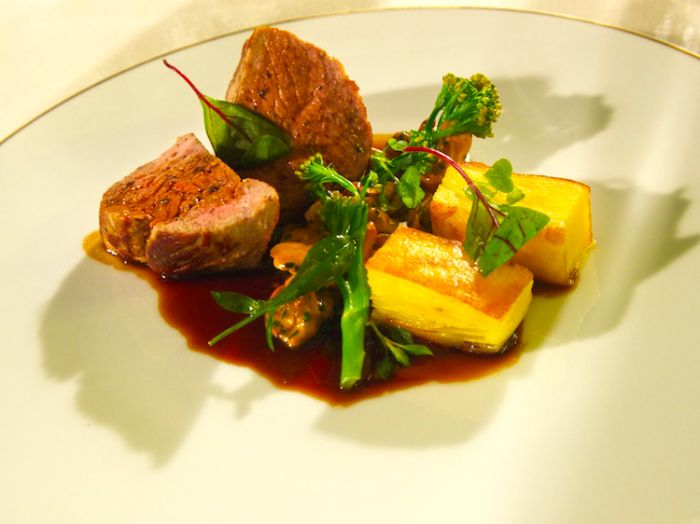 Photo Credit: Columbia Hillen
Also, the surf-and-turf options were plentiful, and I opted for rump of veal served as two rotund slices, pink (as the chefs had suggested). It was well-textured, having been braised, and accompanied by kale and girolle mushrooms. After assessing the assortment of sea offerings like calamari, turbot, cod and John Dory, my wife settled on lobster which came as a medallion with in-season green asparagus and a finger-licking bisque that demanded considerable la scarpetta (to use an Italian term), with delectable bread.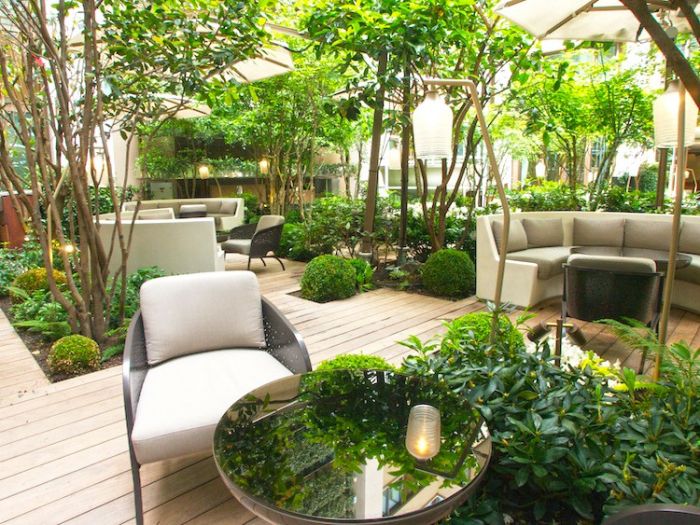 Photo Credit: Columbia Hillen
For dessert, we tried the Penchant, a leaning cocoa and almond shortbread biscuit covered in light chocolate mousse and finished with a crown of chocolate cream. Dining at Camélia is truly a sensual experience and in more ways than just taste. Service is efficient, conversation with waiting staff convivial, and the ambiance charming. Even the sound of cutlery on Bernardaud tableware tinkled with a pleasing resonance.
Sean Hillen
Sean Hillen has been an international journalist and editor for almost 40 years and is also a published author. His latest book is a high-end contemporary fiction novel, Pretty Ugly - a thrilling, intriguing ride through the murky undercurrent of corporate and political machinations bridging the complex worlds of medicine, media and modeling. http://www.seanhillenauthor.com/ His experience spa...(Read More)