Dec. 21st, 2010
Flyers Wives Fight for Lives Carnival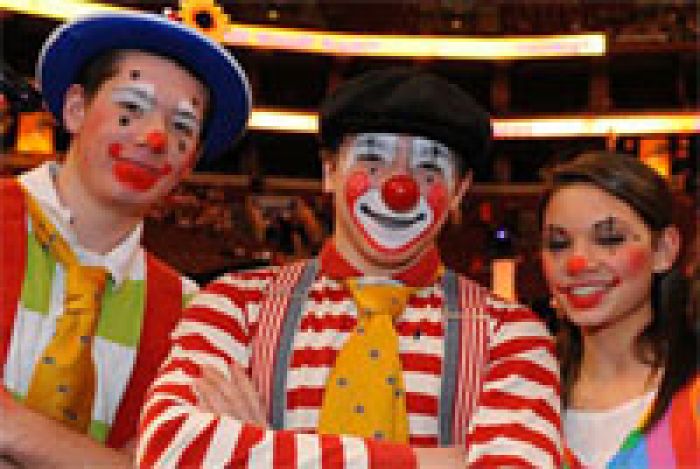 Events:
The 34th annual Flyers Wives Fight for Lives
Carnival
takes place on Sunday, February 27, 2011, at the Wells Fargo Center in Philadelphia.
The annual charity event has raised and donated nearly $23 million to the Philadelphia community since its inception in 1977, making it Comcast-Spectacor Foundation's largest fundraising event. It is also one of the oldest and most successful one-day charity events hosted by a sports franchise.

The money raised by the Carnival benefits local non-profit organizations with a focus on local youth and healthcare. Past beneficiaries have included the Arthur Ashe Youth Tennis & Education Center, the Ed Snider Youth Hockey Foundation, the YMCA, the Philadelphia Youth Network, the Firefly Literacy Fund, the Virtua Foundation, Penn Hospice at Rittenhouse, the Foundation for Melanoma Research, Living Beyond Breast Cancer, and the Barry Ashbee Research Laboratories at Hahnemann University Hospital.

While knowing their money will benefit local charities, visitors enjoy a fun-filled day getting Flyer'ed up with current Flyers players and alumni, broadcasters and other fans. Games and attractions include the Dunk Tank, where fans try to dunk a Flyers player or coach, Shot on Goal, where fans are challenged to get a shot past an NHL goalie, interactive computer games such as Wii Boxing and Beatles Rock Band, the opportunity to get a picture taken with the Stanley Cup, raffles (this year's grand prize is a 2011 Toyota RAV4), Mystery Bags with fun Flyers merchandise (some bags have autographed items), and a special Kids Zone for younger fans.

This year, Brandywine Valley Talent's exclusive dance bands will perform on the Complex's arena floor, while specialty and acoustic acts and DJs will entertain throughout the Carnival.

Fans can also get up close and personal with their favorite Flyers, current and alumni, in private autograph and photo sessions. Some players' sessions are pre-sold, so if there's a particular player you wish to meet, be sure to reserve your spot early!

To learn more or purchase tickets visit flyerscarnival.com
.

Philadelphia Map

.
.

Luxury Hotels in Philadelphia

.