By Eric Meyers Aug. 10th, 2011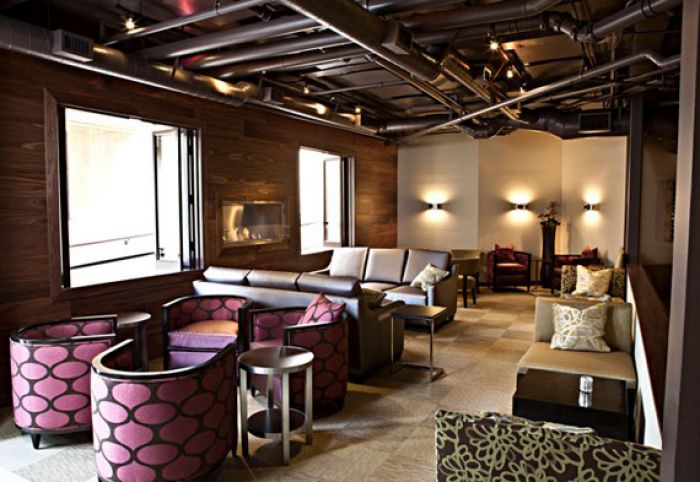 Photos Courtesy of Crush Italian Lounge
North County's newest addition to its growing
dining list
premiered this week, when the doors to Crush Italian Cuisine and Lounge opened. Located along Pacific Coast Highway in a vibrant and bustling shopping plaza, Crush features coastal-inspired Italian cuisine, with a wine bar offering over 160 international wines.
Visitors to the relaxing space on opening night enjoyed a custom menu prepared by Executive Chef Jason Colabove. Solana Beach is the second kitchen opened by Crush and Colabove, with the first being in Chico. The Norcal version has been a big hit, which led to their desire for a location in the North County San Diego scene.

Crush is the latest addition to the coastal culinary scene north of the city proper, which has seen an explosion of dining options in recent years. From Solana to Encinitas and even parts of Oceanside, the sleepy surfer breakfast joints and Mexican dives are slowly being replaced by reasonably-priced fine dining options. Thank god for that, because you can only have so many tacos and pizza slices before you yearn for something more. Now, that's becoming possible without driving down the five.


Those invited to the opening dinner began the evening on the Crush patio with hors d'ouvres and signature cocktails from the bar. The snacks were tasteful delights, highlighted by the bruschetta—always an auspicious start for an Italian restaurant. The tomatoes and burrata came out at the perfect temperature and were marinated to perfection. Washing down the bites was a choice of either the "Carefree" (rum, lime, bitters, and Pellegrino orange) or the "Ginger" (vodka, cilantro, ginger, lime, ginger beer and sake). Both were good, but the Carefree was the first beverage everyone looked to grab as the servers came out.

The meal itself plated diners with a burrata cheese salad that featured beets and avocado, followed by a first course of housemade black and white tagliatelle. Everyone eagerly dove into the pasta, which included spot prawns, crab, and lobster, heavy on the former and light on the latter, unfortunately, but still delectable.


The main course Colabove chose to serve seemed like a mystery. Why would an Italian eatery choose braised short ribs? The dish was as delicious as it was surprising, but didn't seem to fit the billing. Accompanying the meat were potato chive cakes, which were the standout piece of the dish, as well as some savory local corn.

Overall, Crush is a solid bet for dining in Solana Beach, and the community is happy to have them here. Their in-house sommelier did an excellent job pairing the meal, and the wine lounge seems like it would be a great place to stop in for a drink even if you have no plans of eating, especially with the live music they'll be having on a regular basis, adding the final touch to their ambient atmosphere.

Crush Italian Lounge and Wine Bar is located at 437 S. Hwy 101, Solana Beach


Eric Meyers
Eric Meyers is a native New Yorker who graduated in Journalism at San Francisco State University. While in the bay, he wrote for various publications like 944 and [X]Press. He has considerable experience in many aspects of culture, and holds a minor degree in the subject. Eric Meyers is also an Online Content Creator for The House Boardshop and author of two cover features for Snowboarder Ma...(Read More)