By Sara Cardoza Jul. 25th, 2012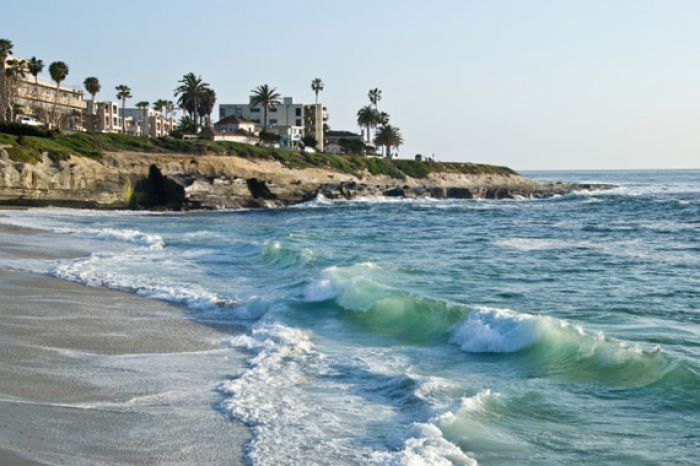 Photo Courtesy of Thinkstock
Headed to San Diego? What better place to soak up some sun and hit one of the city's many fabulous beaches. Besides a swimsuit and your sunscreen you're also going to need to know about the best oceanfront hotels. Take a look below at a few of the best beach resorts in San Diego.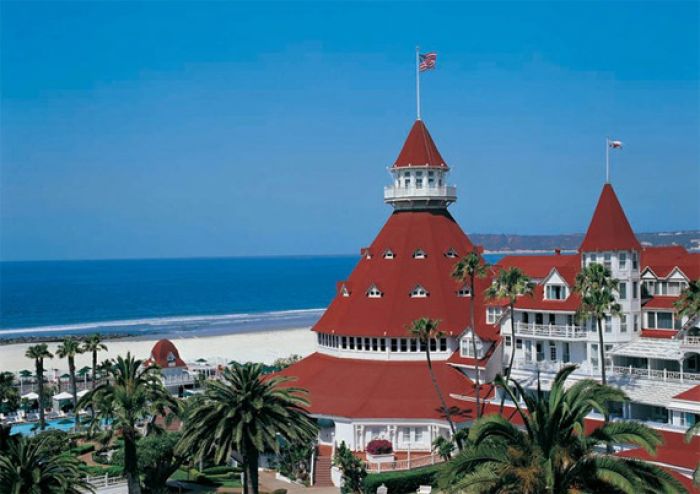 Hotel Del Coronado
The iconic, red turreted roof of the Hotel Del Coronado has long be associated with glamour and beauty— a Southern Californian beach destination at its very best. The lovely resort hotel, found on San Diego's Coronado Island, is a historic landmark which was opened in 1888. Its gorgeous beachfront location has drawn the likes of many Hollywood darlings including Charlie Chaplin, Marilyn Monroe, and Ramon Navarro. While visiting, stay in one of the resort's breathtaking private villas and book an ocean-inspired massage at the Del's world-renowned spa.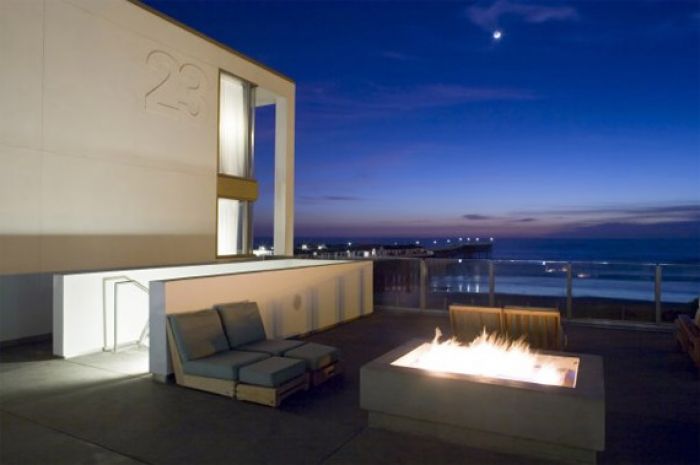 Tower 23
A contemporary blend of elements, Tower 23 hotel is situated in crisp, white building that plays off the natural lighting from the ocean it overlooks. The hotel sits within San Diego's Pacific Beach area nearby a variety of energetic bars, restaurants, and nightspots. Tower 23 features a sophisticated oceanfront dining room with a menu of sustainable, locally acquired produce which are used to create "uniquely modern surf 'n turf" dishes. As the sun sets, revel in the cool Southern Californian vibe from the hotel's second floor Tower Deck while having a beverage, enjoying some music, and indulging in light bites.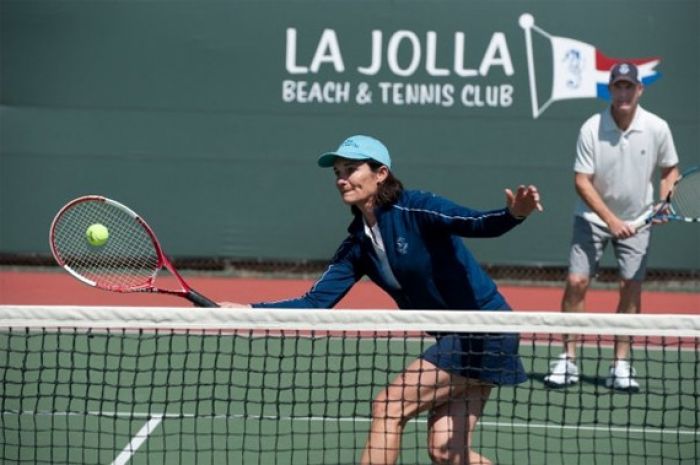 La Jolla Beach and Tennis Club
Originally opened in 1927, La Jolla Beach and Tennis Club has expanded to become an all-encompassing resort located on the pristine shores of one of San Diego's most beautiful beaches— La Jolla. While staying at the resort enjoy a game of beach volleyball or kayaking off La Jolla shores. Join a whale watching tour, have dinner as you cruise San Diego Bay, or take flight on a hot air balloon ride over the city. The hotel's private restaurant, the Marine Room, opened in 1941 and has since maintained its reputation for excellence. It's award-winning cuisine is overseen by Executive Chef Bernard Guillas and Ron Oliver.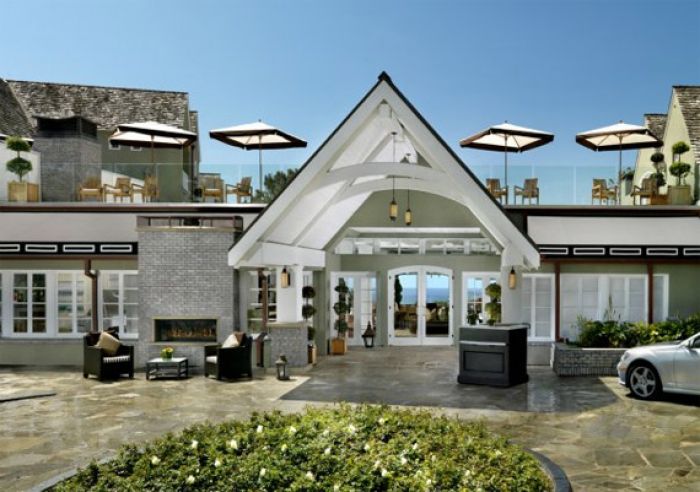 L'Auberge Del Mar
Overlooking the Pacific Ocean, L'Auberge Del Mar is a gorgeous beach retreat that has been described by
Conde Nast
as a "perfect romantic getaway." The hotel is located just around the corner from Del Mar Village, the scenic hiking trails at Torrey Pines State Reserve and the Del Mar Racetrack. L'Auberge Del Mar offers a full-range of spa services as well as a beautiful pool with private cabanas that look out towards the ocean. If golf is your game, the hotel also offers access to some of the most elite courses in Southern California, including The Crossings at Carlsbad, "a must-play golf course for those seeking a challenge."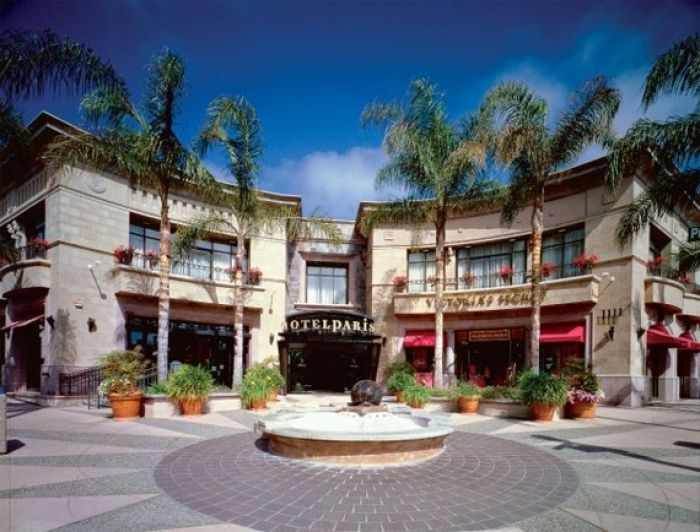 Hotel Parisi
Eco-friendly and earthy, Hotel Parisi is a boutique hotel situated in the heart of La Jolla Village. Each of its 29 suites offer unblemished ocean views and a "Zen" environment that incorporates the elements of earth, wind, fire, and water. Their holistic wellness and spa services ensure that guests are immersed in an atmosphere that is relaxed and balanced. Guests can begin each morning with a complimentary European breakfast complete with delicious fresh foods such as artisan breads, Muesli, and fruits before enjoying one of the many unique spa offerings or before taking advantage of La Jolla's many shopping venues.
See our picks for:
10 Top Beach Destination Hotels
Best Beaches in Europe
Best Beach Hotels in Miami
Sara Cardoza
Sara graduated from the University of Mary Washington in Fredericksburg, Virginia with a degree in creative writing. As a military child she spent her childhood living and travelling overseas which shaped her passion for travel, language, food, and intercultural exchange. She has recently joined the JustLuxe editorial team....(Read More)