By Danika Garlotta Mar. 11th, 2011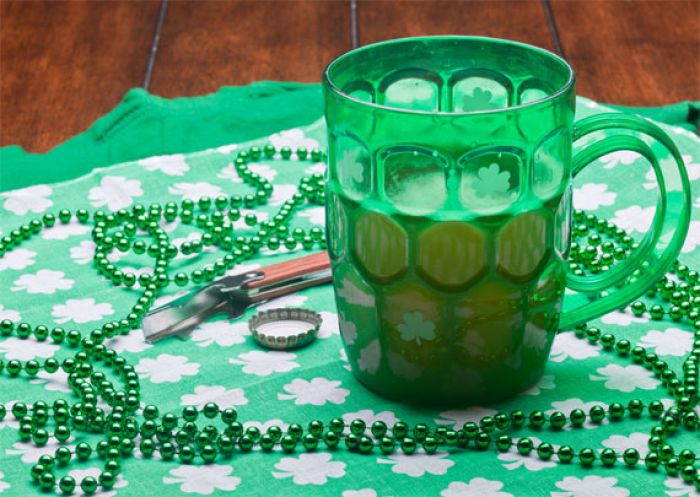 We already know that pretty much every Irish Bar (and there are a lot) in San Francisco will be overcrowded, somewhat barbaric and contain too much green beer. So for those of you who wish to opt out of the chaos, there are a few great alternatives:
SF Weekly's Beer, Wine and Cocktail Tasting
Hosted at the Fairmont Hotel, this event will be the equivalent of a world series game, but for beer and cocktail connoisseurs. Four top USBG bartenders will battle it out to see who can make the best cocktail. Unique beers will be abundant and I doubt you will see any green beer...we hope.

$50 General Admission
$75 VIP Early Admission
For tickets go here: www.snagtickets.com

A Mysterious, Gourmet, Unique Dining Experience
Stag Dining Group consists of a few chefs, some hunters and artists who have collectively created quite the dining experience. With the aim of providing a sophisticated, not stuffy experience, this team has cultivated an interesting approach to a "speakeasy" eatery. The location is undisclosed but with menu options such as Cured Saikou Salmon, Rabit Terrine and Olive Oil Cake, I would easily purchase tickets.

March 12 and 13, 2011
$105 per person - includes wine pairings
For tickets go here: us2.campaign-archive2.com

And if you need your cliché cultural extravaganza, the Parade will always have good people watching.

St. Patrick's Day Parade and Festival
San Francisco's Civic Center Plaza will be closed for celebrations, massive amounts of green and fun times. Beginning at the corner of Second and Market St. and continuing onto City Hall, you will find cultural events, festivities, live performances and food and drinks.

March 12, 2011 10 a.m.-5 p.m. and the Parade at 11:30 a.m.
Tickets: No need it's FREE!

FYI: Free Cab Rides
Alameda Law Firm Berg Injury Lawyers does it again and is sponsoring "Safe and Sober" FREE Cab rides home. They won't take you to another party or pick you up at a party, but they will pick you up at a bar and drop you off at home! This service is offered for those in Alameda, Oakland, Berkley and San Francisco.

Begins: March 17, 2011 – 3 p.m.
Ends: March 18, 2011 – 3 a.m.
Alameda, Oakland, and Berkeley (within city limits) call Veterans Cab at (800) 281-4488. Good for rides from East Bay to San Francisco. Tell them Berg Injury Lawyers is picking up the tab.
San Francisco (within city limits only), call Luxor Cab at (415) 282-4141. Tell them Berg Injury Lawyers is picking up the tab.

Due to the high number of ride requests on St. Patrick's Day, rides cannot be guaranteed for everyone who calls.
Danika Garlotta
Danika is an experienced marketer and luxury travel writer who left an awesome life in San Francisco, to travel around the world with her husband Chris. Together they make up the blog, No Destinations where their photos and words are meant to inspire others to get out and see the world. Their images have appeared in the likes of Travel & Leisure, Expedia and Food & Wine to name a few. When they a...(Read More)