By Danika Garlotta Apr. 1st, 2011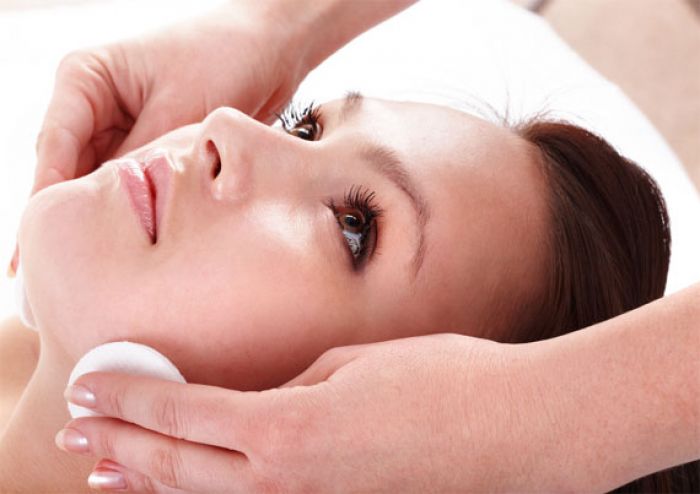 La Belle Day Spa & Salon is not just your typical salon - it is a soothing sanctuary that modifies and customizes every aspect of your experience.
Sure, they play the relaxing music and the water has cucumber slices (of course these adornments are appreciated). Aside from the traditional perks that make a salon, La Belle gives you a unique experience in an atmosphere that lacks pretentiousness and boasts a very hands-on, knowledgeable staff.

Bella Schneider, founder and CEO, has managed to take the science of skincare, her expertise and knowledge, and package it all into her day spas and salons. With three locations located throughout Northern California, you get the attention and rejuvenation you would expect from an award winning spa.

The Place

Concealed on the busy street of Grant Avenue, you enter La Belle Salon through a somewhat hidden door nestled between other businesses and storefronts. Virtually invisible from the outside, you take an elevator up to the fourth floor, where you are then greeted by the friendly receptionist who welcomes you by name. The lighting is dim and the ambience is soothing and tranquil. This is not the place for unnecessary banter or gossip. It truly feels like an escape.

The People

The immense knowledge that Bella and her team are able to convey is refreshing and surprising. It's easy to tell that their recommendations and observations are derived from years of experience and years of looking at various skin types. They are much more than beauty school graduates. No two people are alike and no two skins types are alike, and the La Belle team recognizes this and opts not to give a generic response to a concern you might have. They know how to think quickly and adapt their treatments to satisfy even the most stringent of skin.

The Services
Known for their customizable
facials, La Belle also offers a wide range of beauty and spa treatments. If you are looking for a whole day of lifestyle refurbishing or a quick eyebrow wax, La Belle will give the same treatment, panache and brutal honesty.

As I was leaving La Belle and standing in their bright showroom, Bella wasted no time to take advantage of the light and point out that I was very overdue for an eyebrow shaping and that I must come back and see her immediately. It's this type of frankness that I look for in a service. Don't overly compliment me and tell me that everything is perfect - tell me what's wrong with my skin and then fix it.

Bella and her staff give you the harsh reality. They aren't afraid to tell you that your $200 .5oz pod of moisturizer isn't working or that your mother's regime that you have adhered to your whole life, is actually adding problems to your skin. She points out what is wrong and breaks down the solution in a way that I can understand, sans the technical medical jargon.

What I Like

Throughout my facial, Bella continuously molded my treatments in response to how my skin was reacting.


Bella and her team take pampering serious and concentrate on their craft, not small talk during your treatment.


After your treatments, you are given a list of products that were used and are that are recommended for home use - all of which are sold in the Spa lobby.


Every treatment you receive and product recommendation is logged in your client file for future reference.

La Belle Day Spa & Salon
33 Grant Avenue
San Francisco, CA 94108
415.433.7644
www.labelledayspas.com
Danika Garlotta
Danika is an experienced marketer and luxury travel writer who left an awesome life in San Francisco, to travel around the world with her husband Chris. Together they make up the blog, No Destinations where their photos and words are meant to inspire others to get out and see the world. Their images have appeared in the likes of Travel & Leisure, Expedia and Food & Wine to name a few. When they a...(Read More)