By Carly Zinderman Feb. 23rd, 2012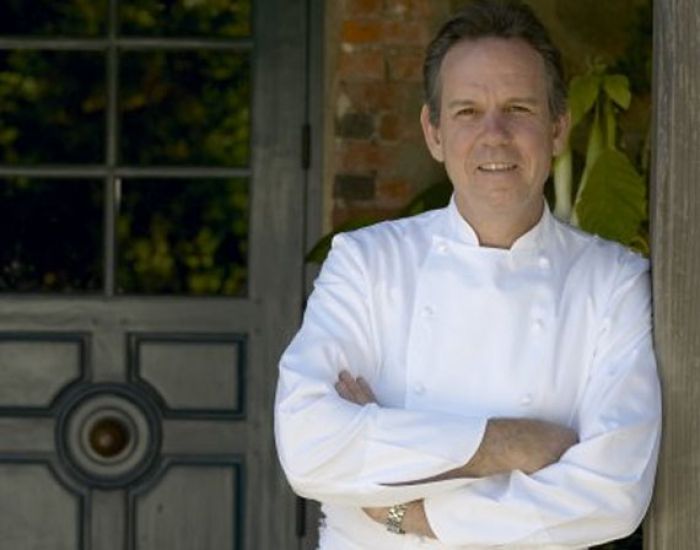 Photo Courtesy of Thomas Keller
Often eschewing the spotlight, Thomas Keller isn't your traditional
top chef
; yet he has found fame nonetheless, owing many thanks to his growing empire of fine dining restaurants.
Keller began his career in his birth state of California. Born in Oceanside, California Keller's start in the culinary world began in his mother's Palm Beach restaurant. He apprenticed at several restaurants around the United States before heading to France in 1983 where Keller honed his craft while working at Michelin-starred Guy Savoy and Taillevent, among others. Upon his return to the States, he worked in New York and eventually opened his own restaurant, Rakel, in 1987.
However, it wasn't until Keller returned to California and opened French Laundry in Yountville, located in Napa County, that Keller's status as a true culinary icon began. The restaurant was awarded a three-star rating by the San Francisco Michelin Guide and since then he has opened several other restaurants including Bouchon and Bouchon Bakery, which have all been met with high degrees of acclaim.
In 2004 Keller opened Per Se in New York City, which has earned a three star rating by the Michelin Guide for the past three consecutive years. The combined honors that the restaurants French Laundry and Bouchon received made Keller the only American chef to be awarded multiple three-star ratings since the Michelin Guide's inception in 1900.
Keller's emphasis on high standards has made him an invaluable resource for culinary collaborations. He has written several cookbooks including The French Laundry Cookbook and also helped to design the Hommage dinnerware line. Keller is responsible for the creation of a flavor-enhancing wine that is served exclusively at his restaurants and was also consulted for the film Ratatouille, which won the 2007 Best Animated Feature Film category at both the Golden Globes and the Academy Award, and the film
Spanglish
, starring Adam Sandler.
Keller's achievements have not gone unnoticed and he has collected numerous accolades including the "Best Chef" Award from the James Beard Foundation and "Outstanding Restaurateur" from the Foundation as well as being named
Time Magazine
's "America's Best Chef" in 2001 and "Chef of the Year" in 2007 by The Culinary Institute of America.
Currently Keller is at the helm of eight restaurants in the United States. One of the most popular, French Laundry, as well as the casual dining establishment Ad Hoc, call the state of California — the place Keller first staked his fame — home. They can both be found in Yountville, California in Napa County.
Find More
San Francisco Restaurants
Carly Zinderman
Carly Zinderman is a Senior Staff Writer for JustLuxe, based just outside of Los Angeles, CA. Since graduating from Occidental College with a degree in English and Comparative Literary Studies, she has written on a variety of topics for books, magazines and online publications, but loves fashion and style best. In her spare time, when she?s not writing, Carly enjoys watching old movies, reading an...(Read More)