By JustLuxe Team Jul. 12th, 2012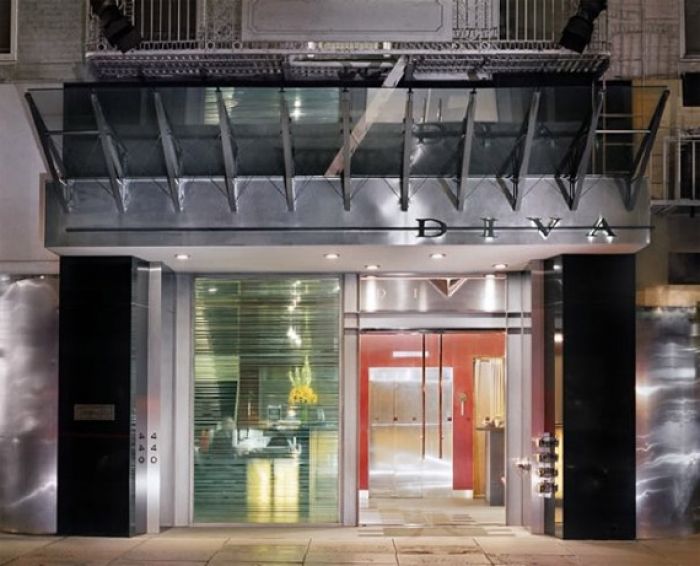 Photo Courtesy of Personality Hotels
Hotel Diva
, part of the boutique, San Francisco Personality Hotels Collection, recently partnered with Perrier Sparkling Natural Mineral Water to open a Perrier Lounge on the hotel's sixth floor. The Personality Hotels collection of boutique hotels was founded in 1982 by Yvonne Lembi-Detert, who wanted to create getaways with individualistic spirit and comfort. The modern and stylishly sexy space was designed by Lembi-Detert and her daughter, Fashion Institute graduate, Emily. The lounge space is punctuated by bottle green walls, round accent mirrors, and a cascading chandelier built from hand-blown glass bubbles.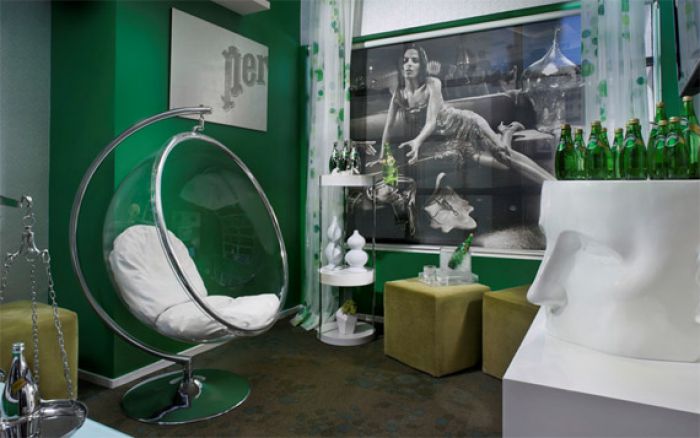 The Perrier Lounge was part of a $2 million renovation which redesigned 116 guestrooms, suites, and common areas throughout Hotel Diva. The boutique hotel is located in San Francisco's Union Square, nestled inside a bustling hub of restaurants, fine dining, museums, and entertainment, and whose energy works well the brand new Perrier Lounge Space. The new addition reflects the city's fresh energy. In addition to the chic décor, the space also boats a flat screen TV with a film by director Johan Renck, a swinging bubble chair, sheer bubble curtains, and silver Perrier bottles set against antique furnishings.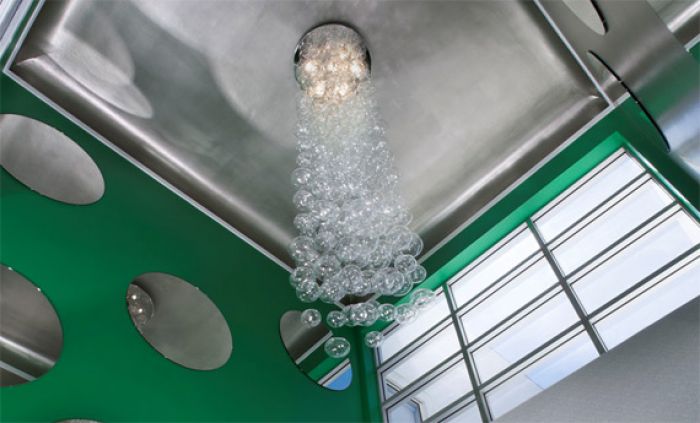 CEO Lembi-Detert said, "Perrier is a perfect match for one of our lounges. After all, it has an exciting effervescence that refreshes your body and spirit, just like Hotel Diva." The renovation of the hotel was led by Edmonds + Lee Architects, who lent a bolder, more contemporary essence to the luxury boutique hotel.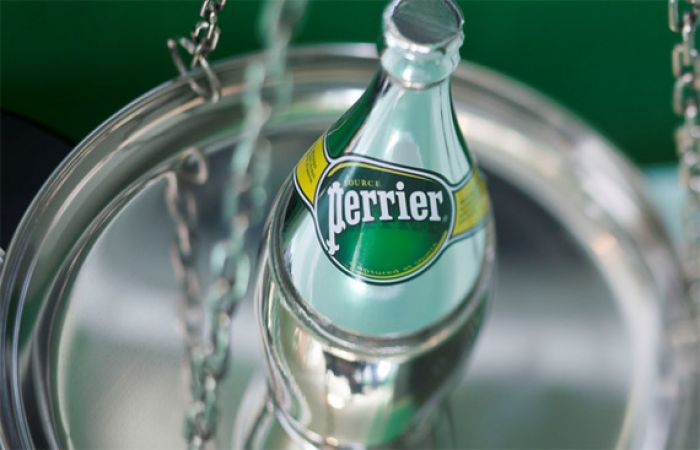 To learn more visit
HotelDiva.com
.
JustLuxe Team
The JustLuxe Team strives to bring our members and readers the very best in luxury news and conversations. We love to hear your opinions and suggestions, but most of all, we love to interact with you. ...(Read More)