By Sara Cardoza Aug. 22nd, 2012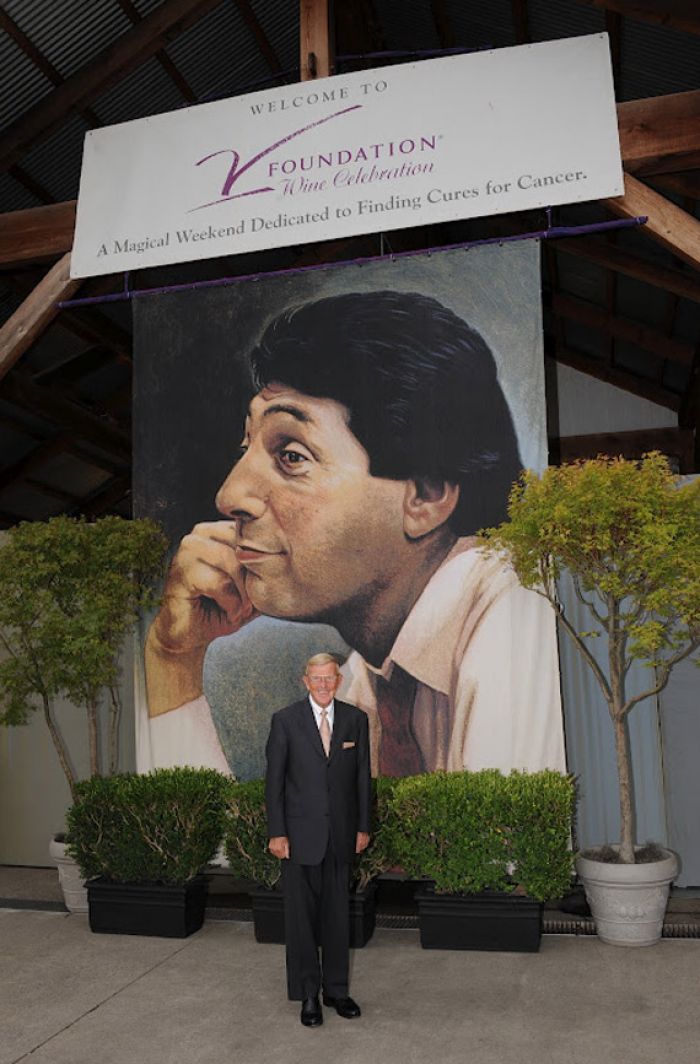 Photo Courtesy of the V Foundation
"Don't give up…Don't ever give up," was the mantra that NC state basketball coach Jim Valvano left audiences with during a speech he gave in March of 1993, just a little more than a month before he lost his battle with cancer. In that speech Valvano passionately told the audience that if they could do just three things, everyday—laugh, think, and have their emotions moved to tears, they would build a life that was truly worth living. It was after these sentiments that Coach Valvano set the stage for the beginnings of the V Foundation, a non-profit organization that donates 100 percent of its proceeds to cancer research.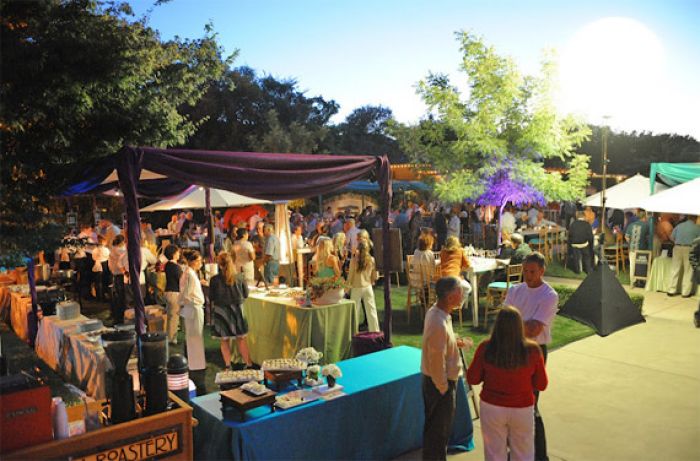 This year marked the fourteenth annual V Foundation Wine Celebration in Napa Valley at the Nickel & Nickel vineyard, which I had the pleasure of attending. The beautiful gala dinner and auction, set on the sprawling Nickel & Nickel property, was made possible with the support of many individuals and supporters, including Platinum Sponsors
luxury automobile brand
Audi, ESPN, and Nickel & Nickel. The event attracted a diverse group of individuals, many of which are yearly attendees, all with the goal of raising money for cancer research. The auction and wine celebration dinner is just the cap on the V Foundation yearly event.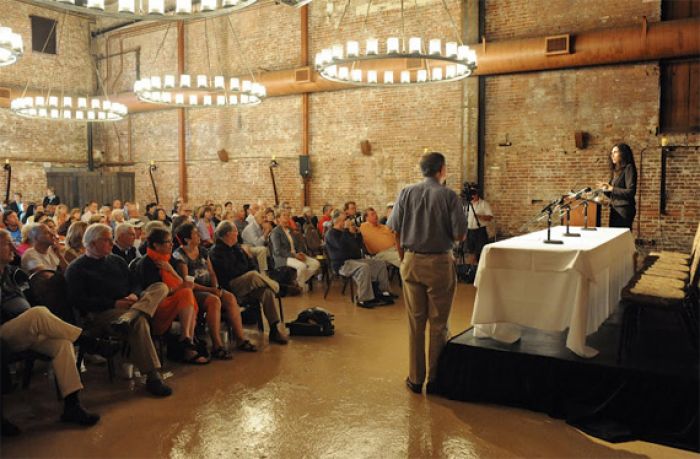 A cancer research symposium, featuring speakers that are comprised of some of the most prominent physicians and scientists in the country, was held before the dinner and auction. Doctors and researchers discuss advancement in discoveries, treatment options, and applications followed by a question and answer session. Guests were then invited to sample some of Napa's most elite wines at a private tasting before attending the auction. Upon arriving at the Nickel & Nickel winery, I, along with the other guests, were given the red carpet treatment, posing for photographs with our auction paddles while being welcomed by a white garbed fleet of wine-bearing wait staff.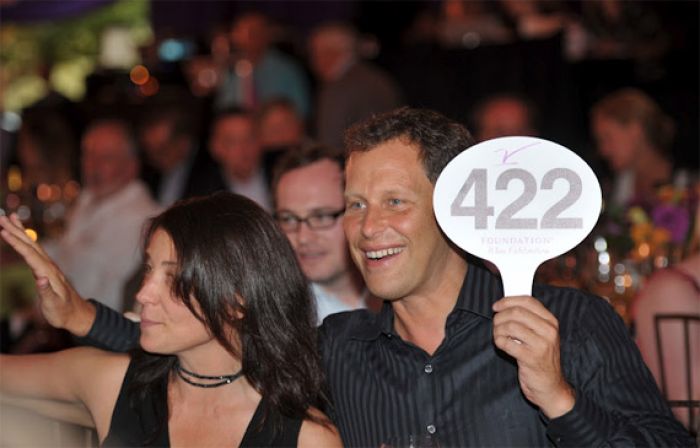 The auction lots, which included packages such as a dream golf trip in St. Andrews, Scotland and tickets to spend a morning with Robin Roberts on
Good Morning America
, were displayed along a table, which guests perused while enjoying light hors d'oeuvres and rekindling friendships from past V Foundation events. Dinner was held beneath the soaring pink banners of a beautifully decorated tent where we sampled a menu that included plates of Turnip Lemon Custard Smoked Salmon and Mesquite Grilled Sonoma Lamb Chop & Braised Lamb Rillette. Courses were paired with Nickel & Nickel vineyard bests including the John C. Sullenger Vineyard Cabernet Sauvignon and the Truchard Vineyard Chardonnay.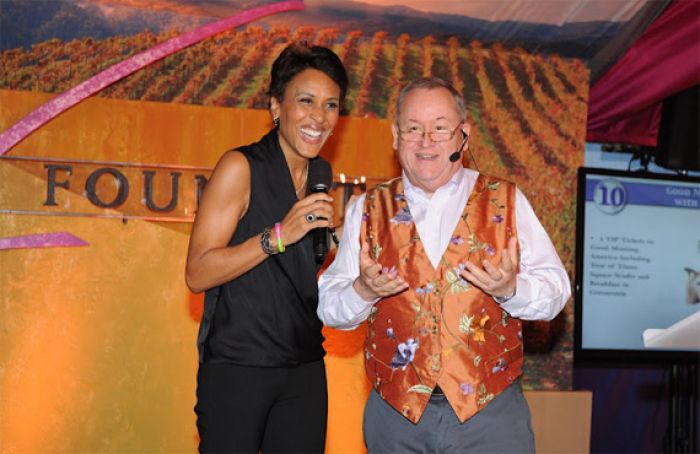 Throughout the evening many made appearances and speeches, shared memories, fears, and hopes. Musician Chris Issak performed for the event, and
Good Morning America
news anchor, Robin Roberts, who is struggling with a complication from her own battle with cancer, made an appearance along with 911 first responders and United States military members. Many speakers shared their personal stories with the illness, but perhaps, none so emphatically as revered Notre Dame coach and motivational speaker Lou Holtz. With his owlish semblance and characteristic articulation that is more often than not, bittersweet, comedic, yet incredibly candid. Holtz impressed upon onlookers the importance of attitude, purpose, choices, and dreams.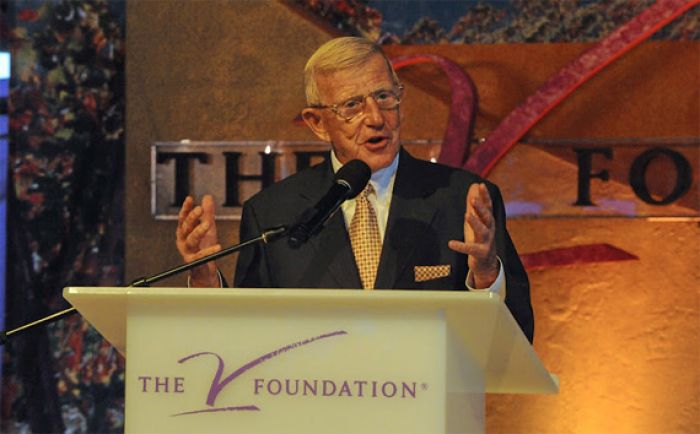 "You're either growing or you're dying," Holtz said simply, "Trees are either growing or dying. So's grass. So's a person, a business, a marriage, and it doesn't have a thing to do with age. Make good choices." Holtz, whose wife is a cancer survivor, shared that the woman he has been married to for 102 years (51 apiece) is the bravest woman he knows. And while ripping a newspaper into several pieces, he talked about magic. "There isn't any magic in solving cancer," Holtz said, "There isn't anything magic on how we're gonna get this thing accomplished." After balling the ripped newspaper up and revealing its repaired form to his audience the auction went on to raise nearly four million dollars.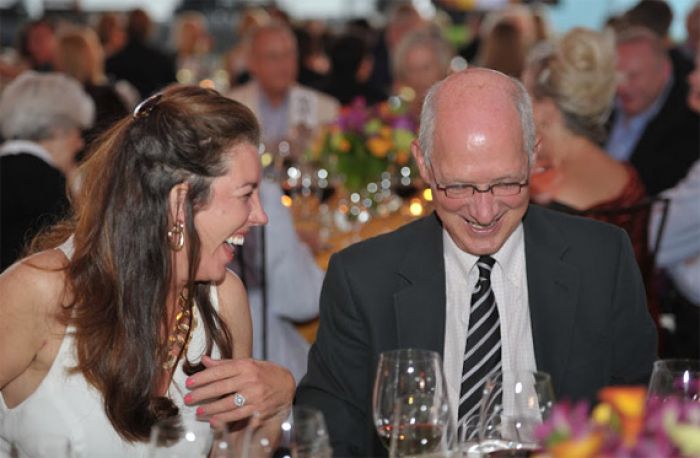 After listening to Holtz and experiencing the many other contributors, I have to think, with the help of many, the power to stir generosity, kindness, and a hope for change is indeed, a kind of magic. The best, human kind of magic there is.
To learn more about the V Foundation visit
WineCelebration.org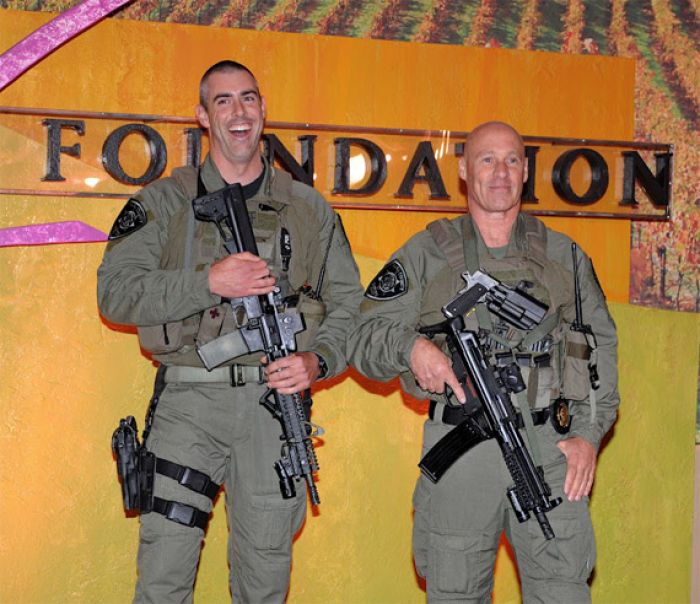 Sara Cardoza
Sara graduated from the University of Mary Washington in Fredericksburg, Virginia with a degree in creative writing. As a military child she spent her childhood living and travelling overseas which shaped her passion for travel, language, food, and intercultural exchange. She has recently joined the JustLuxe editorial team....(Read More)