By Sean Hillen Jun. 14th, 2018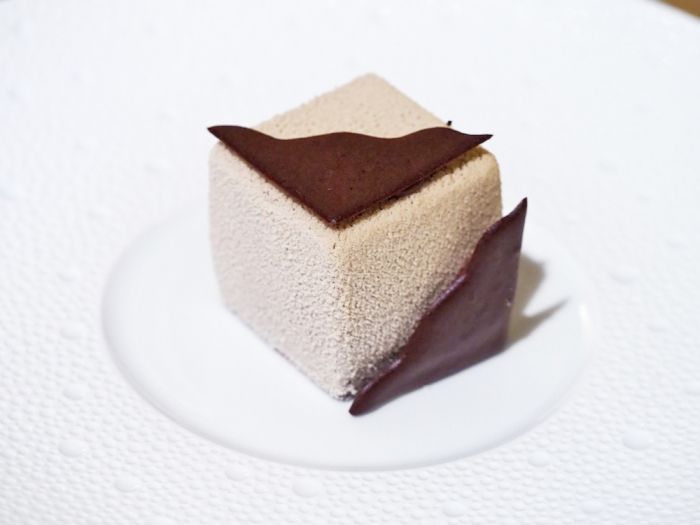 Columbia Hillen
While San Francisco is famous for its regional delicacies such as abalone, Dungeness crab, bay shrimp and crusty sourdough bread, the city is so cosmopolitan there are few dishes of any ethnic origin you cannot find among its hundreds of restaurants.
Choice, however, is never easy when there's so much to choose from. To help, here are just a few restaurants that warrant a visit.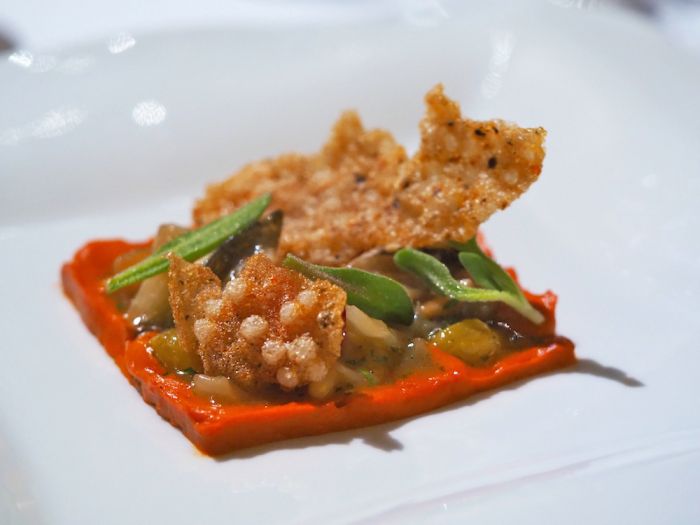 Columbia Hillen
Long-established, well-respected and located in the Russian Hill-Nob Hill neighborhood, Acquerello is an Italian restaurant oozing old-world charm and sophistication.
Opened 29 years ago in a converted chapel, it is operated by maître d' Giancarlo Paterlini, a native of Bologna who has worked for many years in the world of fine-dining, and friendly executive chef, Suzette Gresham-Tognetti, whose cooking skills are sewn into her DNA due to her familial culinary heritage.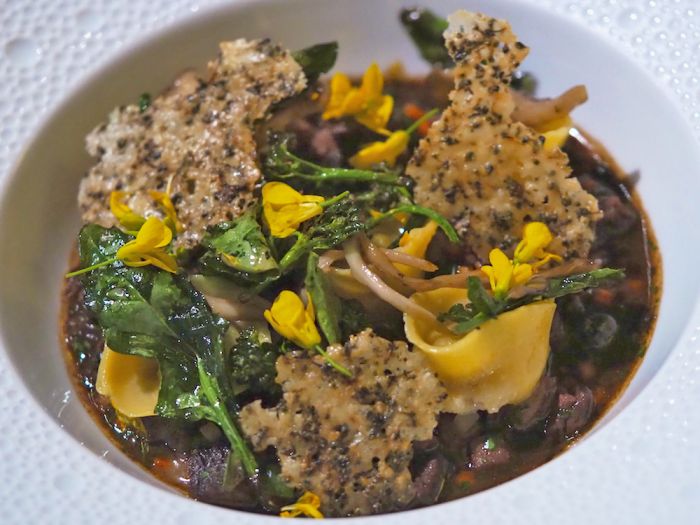 Columbia Hillen
Crisp white tablecloths, Villeroy & Boche cutlery and roses on the table reflect a high level of refinement, an atmosphere enhanced by vaulted, wood-beam ceilings and modernist paintings on the walls. Reflecting attention to detail, a choice of black or white napkins is offered to clients depending on the color of their attire. Subdued music and soft carpeting grants the restaurant a cozy, intimate feel.
A comprehensive wine list features mostly Italian varieties, with a particular emphasis on Piemonte reds and the Nebbiolo grape, but also with some US vintages and a selection of champagnes.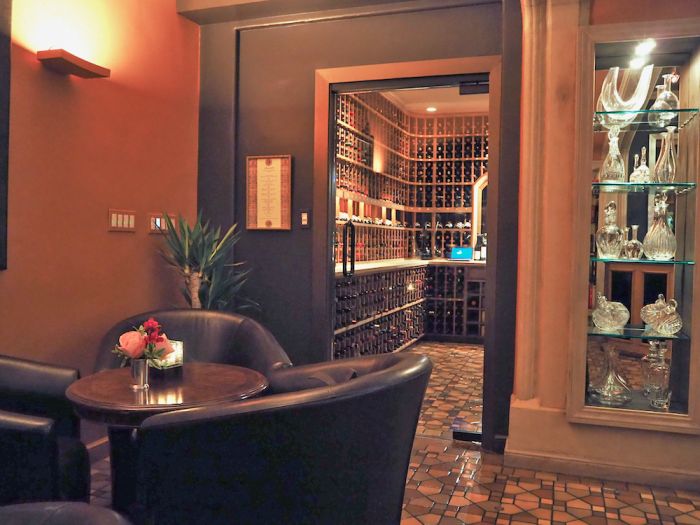 Columbia Hillen
Fixed menus of three, four and five-courses are offered as is a more comprehensive paired seasonal tasting one, all featuring standard Italian dishes and contemporary interpretations of the classics.
Described by some chefs as 'dense, finely grained and very rich,' eel has become a popular delicacy in recent years so we were delighted to have the chance to taste the house marinated eel – served in a small bowl, sprinkled with crunchy, juicy ice plant, with a subtle marine-like salinity, thin tapioca ribbons soaked in eel juice then dehydrated, pine nuts and capers.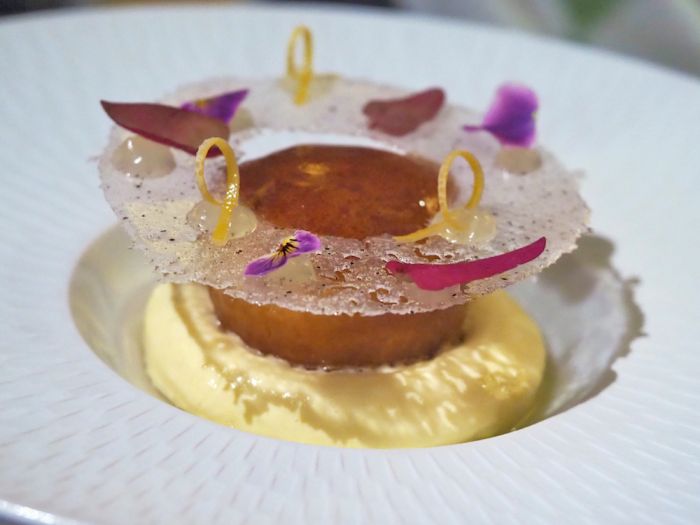 Columbia Hillen
So rich was the taste of the capeletti, we were teleported to the Romagna region, home to this specific tortellini. But unlike its traditional makeup, here it was filled with foie gras in a Marsala wine sauce with black truffles beneath – sheer umami on a plate, its meaty flavors enlivened by the fluffiness of the home-made pasta.
Other delights featured on the diverse tasting menu included sea scallops, lamb with seaweed, walnuts and cocoa and several finger-licking desserts.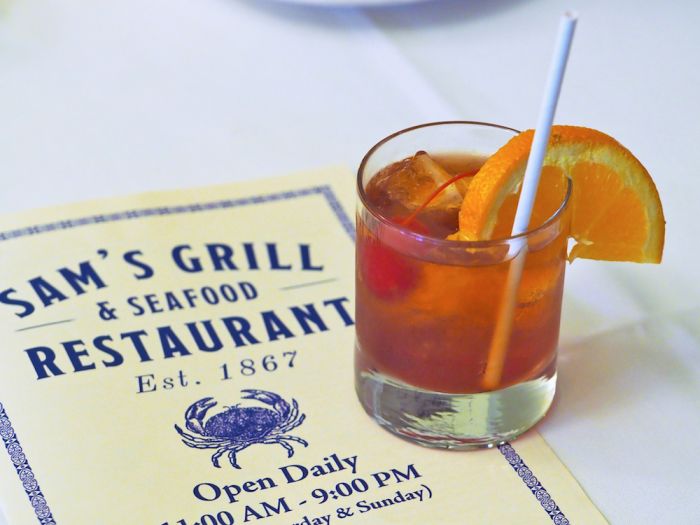 Columbia Hillen
Sam's Grill & Seafood Restaurant
First opened as an oyster saloon in 1867 just 18 years after the Gold Rush and now arguably one of the oldest restaurants in the US, Sam's Grill is a landmark institution in the Golden City's financial district.
Founded by Irishman Michael Bolan Moraghan, a colorful character known for serving up green turtle soup, Sam's has maintained much of its historic ambience including hat hangers above every table.
Such is the restaurant's rich heritage esteemed members of the city's historical society were dining in a corner table when my companion and I arrived.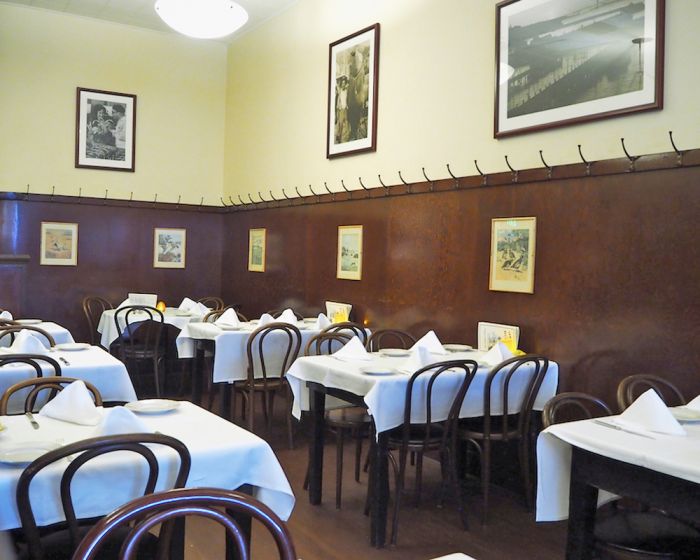 Columbia Hillen
A lively informal atmosphere with friendly service awaits guests at Sam's with affable managing partner Peter Quartaroli moving deftly among tables making sure customers are satisfied, a skill honed after 25 years in the hospitality industry.
Sam's is divided into private booths, termed 'cozies,' tucked away discreetly to the left of the entrance door and standard tables with crisp white tablecloths and simple wooden chairs on the main floor. Outside is an enclosed terrace.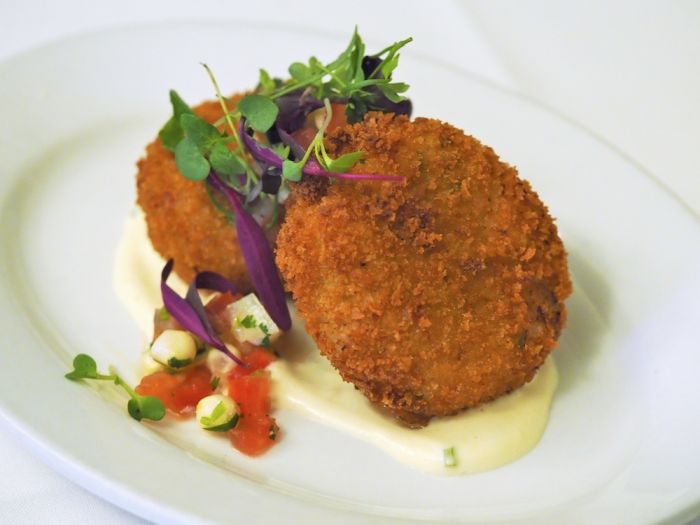 Columbia Hillen
Food is certainly hearty and well prepared.
After a refreshing pair of cocktails, Old Fashioned and the driest of martinis, we launched into a fine ceviche of octopus and local petrale sole followed by veal scaloppini and sweetbreads served with zucchini strips. Dessert was a traditional favorite that spans generations, warm apple pie with bourbon crème anglaise. Building on its success, Sam's is set for expansion, with a soon-to-be-opened 'Sam's Tavern' next door to the main restaurant now under renovation, serving quick 'n easy pub-style food.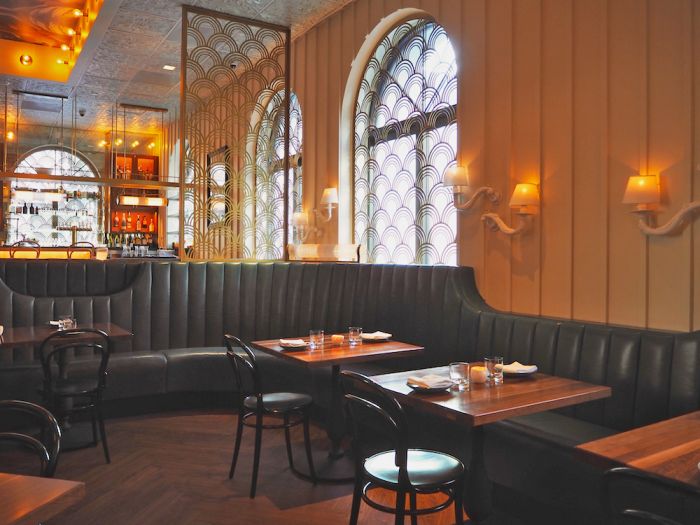 Columbia Hillen
Just off busy Market Street in San Francisco's Union Square area, the Gibson restaurant was opened in the Bijou Hotel just last October. The interior exudes an art deco ambience with a vividly painted ceiling, ancient Greek with a contemporary twist by Marco Battaglini, and a mix of modern art with tiles, shiny gold surfaces, mirrors and globe lights around the walls and ceiling.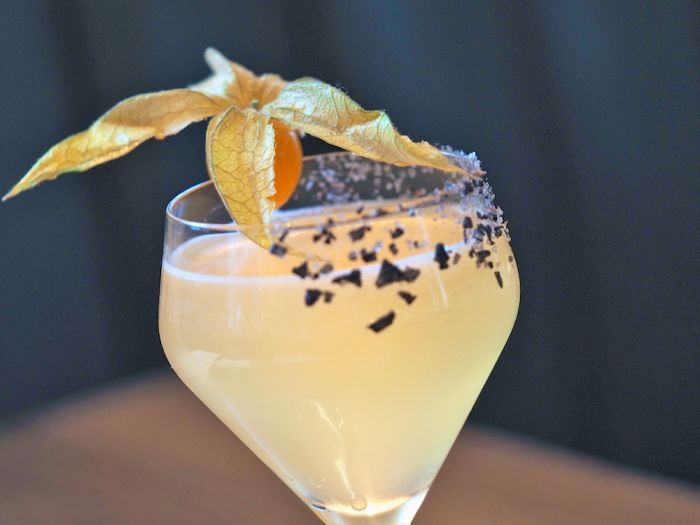 Columbia Hillen
An impressive 14 cocktail menu includes 'loosey goosey' comprising oak aged mezcal, uchuva liquor, gooseberry, salted grapefruit soda and 'vieux carre' - white whiskey, cedar fig brandy, cedar leaf vermouth, mulberry bitters and lemon oil. Other innovations include a twist on the classic Gibson entitled 'sea Gibson,' made with Nori gin, liquid kelp, sake and sea beans, and the 'garden' variety of French oak aged green peppercorn gin, sage vermouth and pickled cucumber.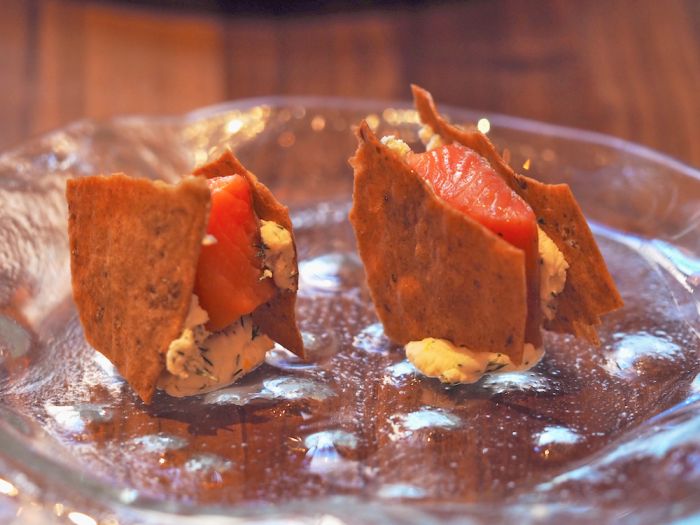 Columbia Hillen
Chef Robin Song has designed his menu around an open kitchen, with a wood-fired hearth clearly visible. We opted for the tasting menu, which is offered with or without caviar, and wine pairing. Such is the chef's love of sourdough bread an entire tasting menu is shaped around items that could be served with bread such as curried currant, fresh goat cheese, dry aged beef tartare and duck liver mousse. Foie gras was served with sourdough made from the mother bread, peppercorns that had previously been submerged in brine to ease its sharpness and retain its flavor, all blended with wild thyme.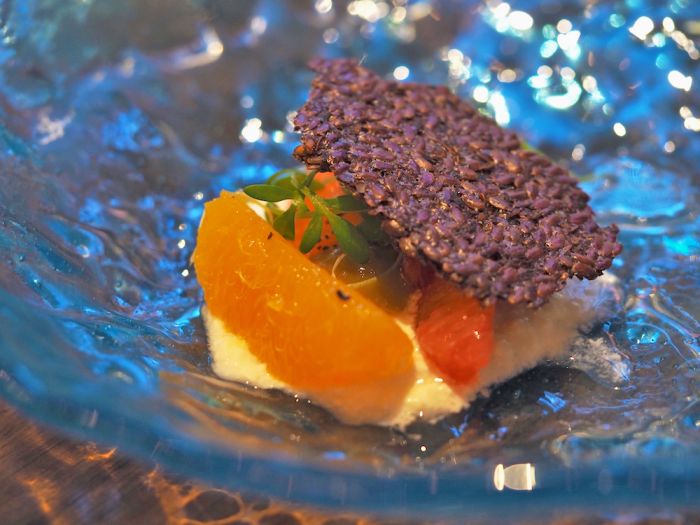 Columbia Hillen
A classic Dungeness crab dish was reinvented with sage, black cod, broth from smoked amberjack and trout bone, roe and ice plant.
Upon first reading, the menu seems light but an impressive series of dishes including clam chowder, a clear broth with potatoes, croutons, lard and basil oil; a pre-dessert of citrus supreme (four kinds of yuzu, chili and linseed cracker) and dessert of frozen yogurt black sesame, cream freeze-dried raspberry ginger and sesame cookie, certainly satisfied our palettes.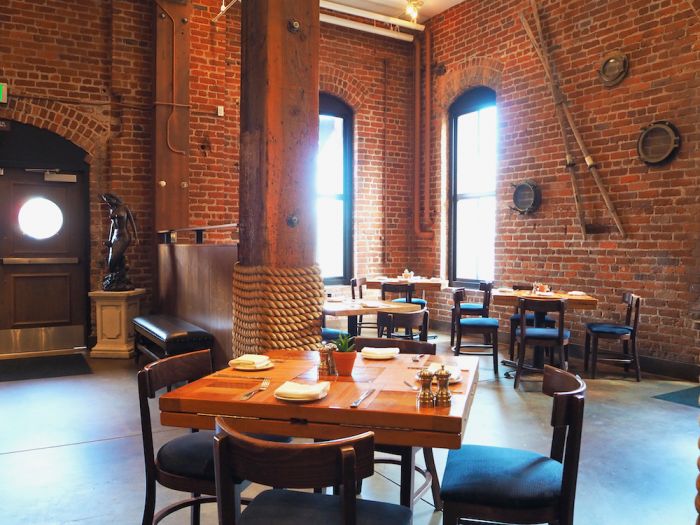 Columbia Hillen
Part of the marine-themed Argonaut Hotel in the popular Fisherman's Wharf, the Blue Mermaid is a lively, street-level restaurant, serving food throughout the day. Best to reserve a table by the window to watch joggers, walkers, cyclists and people on electric scooters pass by.
With its location so close to the Pacific, executive Chef Nathaniel Mitzner has placed his emphasis on seafood with 'small plates' ranging from baked crab dip and calamari fritto misto to ahi tuna tacos and oysters on the half-shell.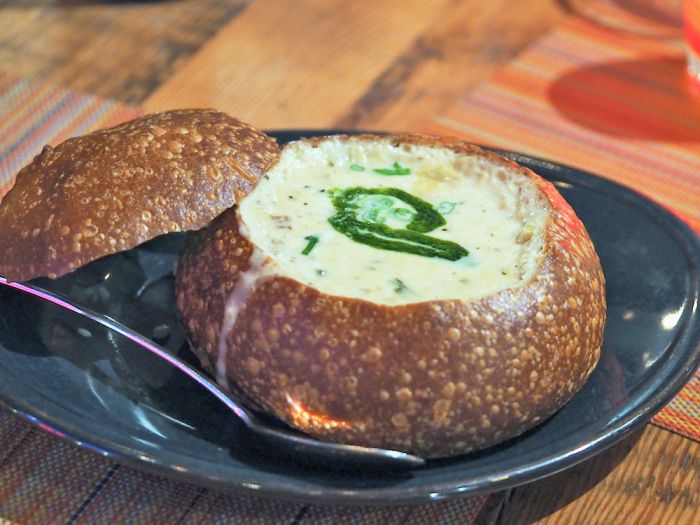 Columbia Hillen
Guests even have a choice of three different chowders - crab and corn, New England and Manhattan. Seven seafood mains cater to most tastes including linguini and manila clams, Dungeness crab cakes, mussels with chips and cioppino, a local seafood stew of crab, mussels, clams, calamari and prawns with tomato broth and garlic toast.
Carnivores, however, are not ignored. Among the starters are cheese and charcuterie with toasted bread, dried fruit, nuts and honey and grilled asparagus and prosciutto with shaved pecorino and aged balsamic. Grilled pork loin, New York steak, chicken and hamburger are among the mains. The restaurant also hosts special theme days such as taco Tuesdays and fresh-catch Fridays.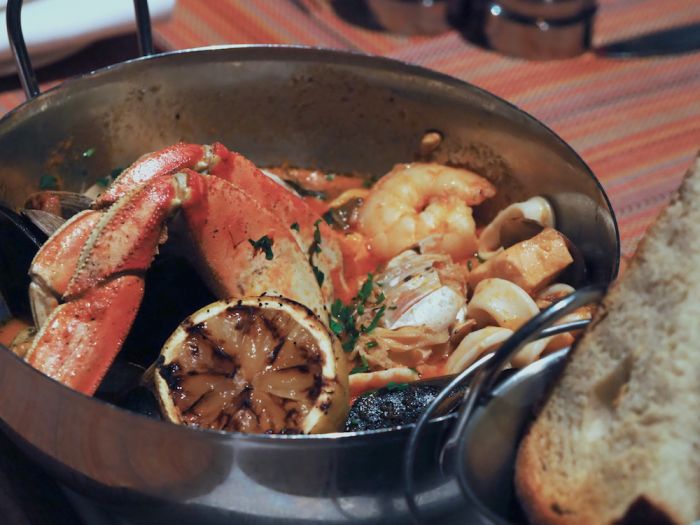 Columbia Hillen
Street activity becomes even more interesting after a house cocktail. Fancy something spicy to tickle the tongue? Try 'Mission District' a combo of jalapeno-infused Don Julio Blanco, pineapple puree and lime. Something more soothing? Opt for 'The Roots,' a blend of Grey Goose vodka, carrot juice, ginger and lemon.
As for the food, hungry after a six-hour drive from Fort Bragg in northern Mendocino County and a stroll in the chilly evening air, I eyed a juicy New York steak and combined it with my favorite seafood dish, a plateful of crispy fried calamari. My companion, being much more experimental, chose as her starter the restaurant's signature corn and crab chowder, thick and creamy in an edible bowl of the city's iconic sourdough bread.
Sean Hillen
Sean Hillen has been an international journalist and editor for over 30 years and published author. His contemporary novel, 'Pretty Ugly' is an intriguing ride through the murky undercurrent of the lucrative cosmetic industry http://www.seanhillenauthor.com/  Sean's writing experience spans several continents - in Ireland, for the national daily The Irish Times and in England, as foreig...(Read More)