By Christy Stewart Dec. 17th, 2009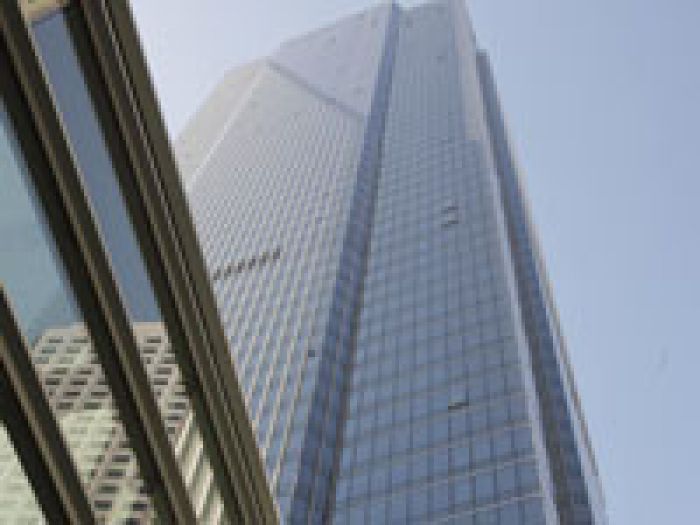 Luxury Real Estate:
Located in the heart of San Francisco's trendy SoMA district, just steps from the Embarcadero, the 60-story Millennium Tower is the tallest residential building west of the Mississippi. The new Millennium Tower redefines the art of luxury living and offers residents immediate access to the city's finest attractions and local landmarks.
With exceptional standards of design, services and amenities, the Millennium Tower offers all the modern conveniences and luxuries of a five-star hotel while providing all the comforts of home. The 645-foot tower and adjacent 11-story, mid-rise building of 419 residences was designed by acclaimed architect Glenn Rescalvo of Handel Architects. The one-, two-, and three-bedroom penthouses range in size from approximately 750 to 6,000 square feet.
The residences are divided among three separate towers — The Residences, The City Residences and The Grand Residences — each with its own entry, lobby and dedicated staff. The residents of Millennium Tower enjoy access to a 20,000-square-foot Owner's Club Level complete with a pool and outdoor terrace, a wine tasting room and cellar, an owner's bar and lounge, a 5,500-An owner's bar and lounge serviced by Michael Mina's new RN74 restaurant, and a children's playroom.
Adjacent to the Millennium Tower Residences, the 11-story City Residences offer owners a contemporary living environment with its sophisticated, urban lofts and elaborate floor plans. The City Residences at Millennium Tower feature a grand entryway with Wenge front door, solid plank hardwood floors, 10-foot ceilings, state-of-the-art kitchen and bathroom appliances, and even its own customizable focal media wall.
Occupying the 26th to the 60th floors, The Grand Residences provide today's city dweller with many of the same luxuries, as well as exceptional style, designer trimmings throughout, and breathtaking views of the San Francisco skyline.
With its superior location on Mission Street and its impeccable design and standards of service, the Millennium Tower is poised to become San Francisco's most sought-after luxury residential development. Owning one of these new high-rise penthouses will cost you anywhere from $600,000 to $5 million, with leasing options available from $3,500 to $20,000 monthly.
For
JustLuxe
Christina Stewart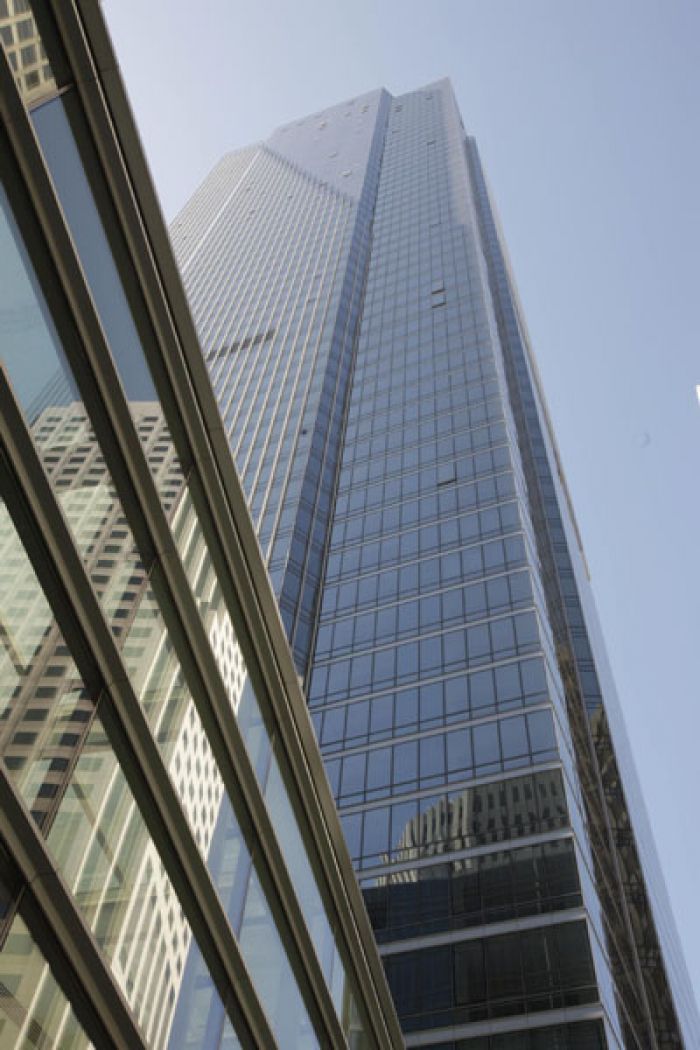 Millennium Tower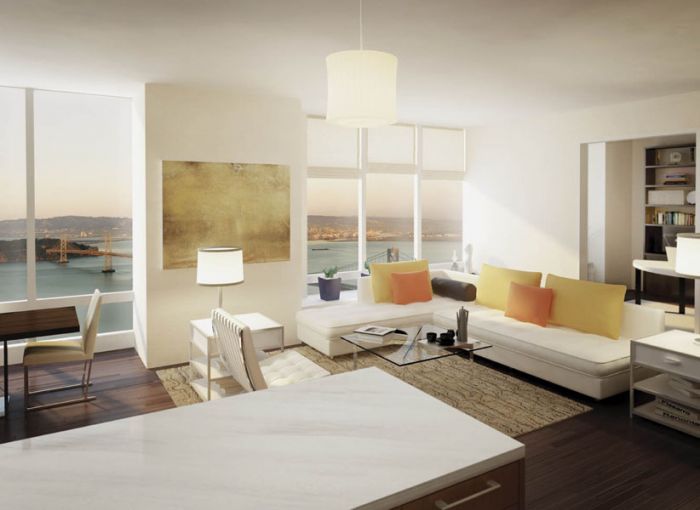 Millennium Tower Residences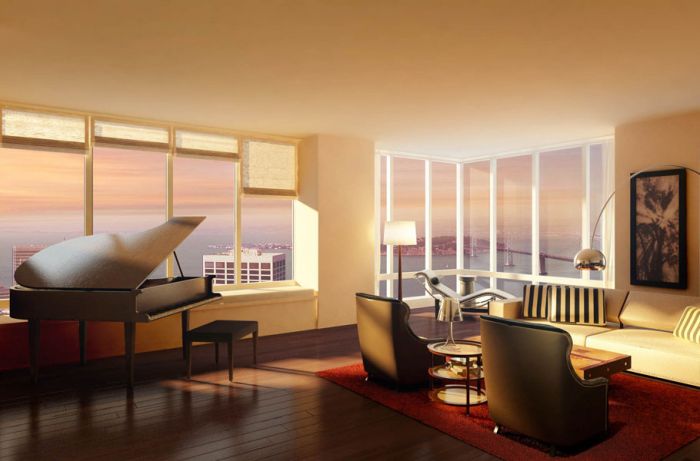 Millennium Tower Grand Residences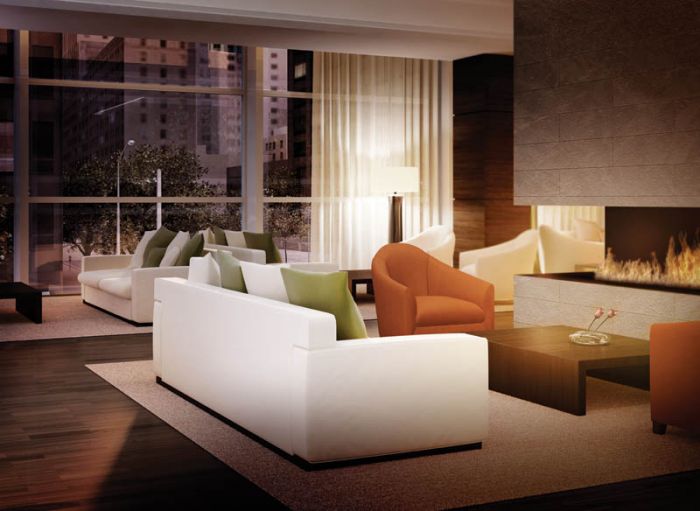 Club Level Owner's Lounge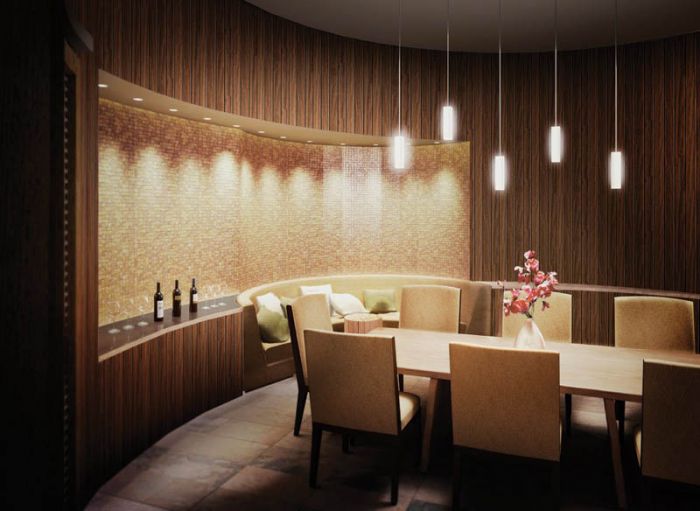 Wine Tasting Room
Christy Stewart
In her role as managing editor, Christina has developed a keen eye for all things luxury and is considered by many to be an expert within her field. Christina has covered a wide range of luxury lifestyle topics and finds passion in international travel, fast cars, and fabulous handbags. She graduated from San Diego State University in 2005 with a degree in both journalism and English. While attend...(Read More)