Susan Kime View Profile

Staff Journalist/Luxury Lifestyle Expert | JustLuxe
Food and Wine at Meadowood Resort, Napa Valley
Jun. 22nd, 2011 | Comments 0 | Make a Comment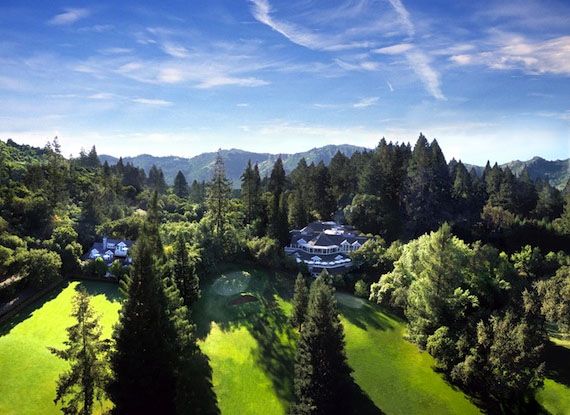 The New Curated Guest Experience
Trend: Part 1
Meadowood Resort
is one of the few that has many diverse, curated dimensions. To some, it is remembered as a resort, a Relais & Chateaux hotel, a country inn, a spa, a private club, a hub for the activities of local winemakers and grape growers, a wine education center, a culinary destination with a Michelin Three Star restaurant, and/or a great golf/croquet or tennis haven. To others it is the yearly resort where the
Napa Valley Wine Auction
is held.
Although there is much to explore and experience, Meadowood's locale is secluded. As you drive through the guard gate, in through the canopy of trees, it emanates the sense of a deeply private enclave, which is indeed part of its identity, but not the whole thing. I learned, after visiting Meadowood a second time, there is a private club here, but the resort component is open to all.

"It is understandable that Meadowood might look like a private club, as it does give off the sense of privacy and great beauty," said Alain Negueloua, the General Manager of Meadowood. "But Meadowood is such a varied resort, we want the public to understand we welcome all. It is part of our legacy and our history."


"In the early 1960s," Alain continued, "Meadowood was designed and built as a small club for the local wine growing community. The club changed hands and the current ownership purchased it in the late 1970s with the vision to develop the property into a country resort estate."

"It has become a world-class destination as well as a gathering place for Napa Valley vintners - a place that combines the best of nature and culture in terms of exceptional, one-of-a-kind curated experiences, so that guests can learn and experience food and wine with masters in the field."

The trend of the curated guest experience is one that has recently been discussed at the American Express Luxury Summit. This experience is a unique one, offered to guests from experts either associated with the hotel or resort, or brought in through a strategic partnership, to create a memorable, educational experience of great interest and often of great passion, for the guest. At present, some hotel brands are creating curated experiences, (I will be discussing more of them in part two) but Meadowood is one of the few non-branded, single site resorts doing this now. Two of the most substantial curated experiences that guests can enjoy involve both wine and food, not surprising given its location and the resort's elite agrarian commitments to both.

Wine
The Director of Wine Education at Meadowood is Gilles de Chambure. He is well-known in wine circles, as he is one of a very few worldwide who has an M.S., a Master Sommelier. His philosophy of wine education relates to connecting the wine taster and buyer to a particular place and time, a sensory remembrance of experiences past.


"I have always said wine is very much like music. You don't have to read music or know who the composer is to enjoy it," said Gilles in my recent interview. "To enjoy wine, you don't have to know about fermentation, Malolactic acid, or rootstocks, but if you understand these things, you appreciate it differently." To that end, and for the Meadowood guests, Gilles offers private education experiences in Napa, exploring winery architecture and history, as well as a more educated look at Napa Valley's Cabernets.

"We always start off in the vineyard," Gilles continued, "and it's a personalized experience. I tailor a session to the guests' specific area of interest, and then we cover a broad range of topics - from grape growing, to winemaking, to the history of wine, to the sensory evaluation of wine. It is important they learn the emotional connections created by their olfactic memories. They learn to trust that memory - and it empowers them."


In addition to the local trips, Gilles has also hosted curated wine trips for members of Meadowood Club and of the Napa Valley Reserve, a private wine club on the Meadowood estate. Because his family has deep vineyard roots in Burgundy, Gilles knows the most significant vintners there and in many other parts of France and Europe, and is allowed greater access to private wineries than others.


"Each year, I host discovery trips to the best, and also the lesser known, wine regions of the world. For the Napa Valley Reserve members, we went to Bordeaux two years ago, to Burgundy last year and next year will be go to Argentina. For Bill Harlan (Managing Partner of Meadowood) and his group, who are all members of the Napa Valley Reserve, we also went to Portugal last year, this year to Austria, next year Piedmont, Italy at the time of the white truffle season."

Food
Unlike Gilles, who travels widely and often, Christopher Kostow, a Michelin starred Chef before he was 30, usually stays in the kitchen working with his staff, creating dishes for The Restaurant at Meadowood. It is now a Three Star Michelin restaurant, one of only two in California.


The food I had was exceptional, as it combined the fresh Meadowood vegetable garden produce with aspects of contemporary French cuisine. Christopher says he believes in inspired spontaneity, which, judging by his food combinations, define a unique way of experiencing new tastes. Some combinations from the ever-changing menu display his methods: Foie Gras in black bread, with dark chocolate, apricot, and bacon. Columbia River Salmon with poached rhubarb, potato ice cream, and chickpea hummus. And a dessert: An imaginative concoction with flavors of umami, red cedar and buttered popcorn.

In February of 2010, Christopher garnered a rare four stars in the San Francisco Chronicle and in October was awarded the highest ranking of three Michelin Stars from the esteemed guide. Christopher is only the second American-born chef and third youngest chef ever to receive three Michelin stars.


As regards curated experiences, Christopher does come into the dining room to greet guests and answer questions. If guests are interested, they can certainly ask to see the kitchen and watch Christopher work. Usually Nathaniel, the Restaurant Director, will escort them back so they can meet, greet and ask Christopher questions and discuss flavor combinations.



Christopher is accessible to the guests most of the time, but most especially during Twelve Days of Christmas event. During the hour-long sparkling wine reception, all guests are invited back to the kitchen to meet Christopher and the guest chef of the evening, as well as chat with Christopher's kitchen team.

A recent video was made about Christopher, see below:



The curated guest experience is often derived from knowing the gust deep interests and passions - whether it be for food, wine, art, sports, wellness, or some form of passion collecting. In the next article, I will be discussing some of the curated experiences offered by other hotels and clubs that offer these amenities. Stay tuned!

Photos Courtesy of Meadowood Resort
Featured Luxury Hotels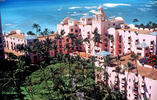 Waikiki, United States
The Royal Hawaiian, a Luxury Collection Resort
Welcome to The Royal Hawaiian, a Luxury Collection Resort, affectionately known...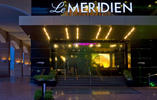 Panama City, Panama
Le Meridien Panama
On the edge of the Bay of Panama overlooking the old and new quarters of the...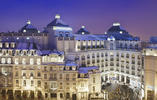 Brussels, Belgium
Steigenberger Grandhotel, Brussels
225 spacious guestrooms and a perfect location on the Avenue Louise makes the...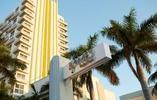 South Beach, United States
The James Royal Palm
Featured as one of Conde Nast Traveler UK & US Magazine's "Hot Hotels of 2013",...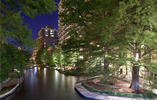 San Antonio, United States
The Westin Riverwalk, San Antonio
At The Westin Riverwalk, settle in San Antonio's luxury landmark, nestled on a...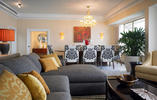 Kauai, United States
The St. Regis Princeville Resort
The St. Regis Princeville Resort marks the legendary brand's first resort in...