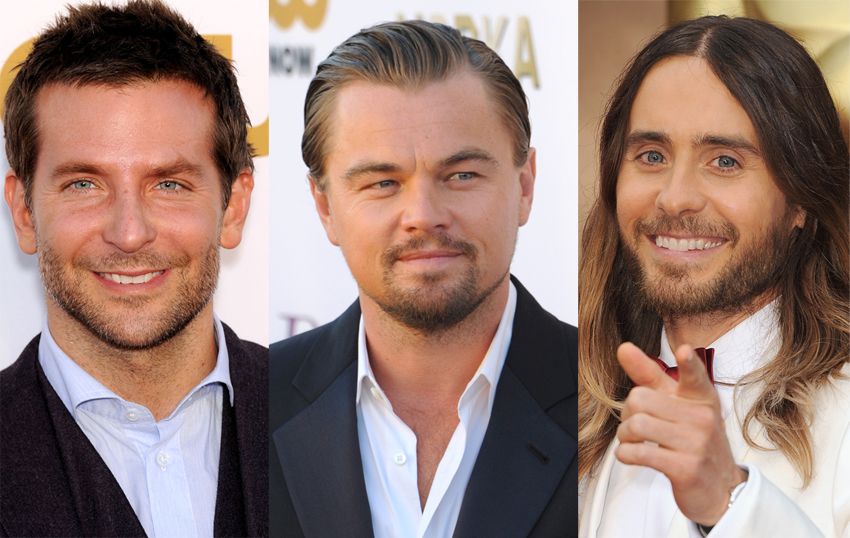 Photos Courtesy of Shutterstock & Piaget
Now that spring is here we can all revel in the warmth and heat in the coming months and—oh, what's that? Not a fan of the heat? You mean you don't like when it gets so hot your beard feels like a small animal sleeping on your face? It's understandable that the thought of shaving it all off might be unthinkable for some—it's the ultimate symbol of manliness. Plus an almost unanimous (and totally unscientific) vote by the ladies in the JustLuxe offices makes it pretty clear that women like men with handsome facial hair. So to save your face from the heat of the coming months—without getting rid of that sexy stubble—we've pulled a list of some of the coolest and trendiest grooming looks for spring—all from some of our favorite celebs.
Photo Courtesy of Piaget
The Full Beard
Okay we have to hand it to Jared Leto, he seriously knows how to garner some attention when it comes to hair. Women have been coveting his locks for months now, but for men, one quick glance at his face will tell you this guy has grooming down to a T. Even if you don't want to grow shoulder-length strands (which might be killer in the summer heat), that scruffy full beard is seriously hot. While this is probably the heaviest beard you would want to rock into the spring months, that fact that it's a lighter, patchier verson of it's winter cousin (think Zach Galifianakis) does give it a certain devil-may-care attitude. Keep it trimmed to stop it from getting too unruly—you want to look like Leto not Gandalf. Since your facial mane is a little longer, you'll want to keep it hydrated and looking healthy—just like the hair on the top of your head. Try Beardbrands's Four Vices Beard Oil with a light fragrance of tobacco, coffee, hops and cannabis—it doesn't get any manlier than that. Available at Beardbrand and priced at $30.
Photo Courtesy of Shutterstock
The Scruffy Five O'Clock Shadow
While this beard may not seem like there is much to it, it takes some time and dedication to maintain that just-rolled-out-of-bed look. Once you find a length you're happy with use a trimmer everyday (or every other day—depending on how fast your hair grows) to keep it at the desired length. Bradley Cooper and Ryan Gosling are both fans of this style and anything those two do will almost always be popular. It's a great way to keep the look of a full beard without the weight or thickness that could make your spring pretty miserable. And a major plus—if you forget to trim for a few days it'll wander over into full beard territory and still look pretty damn good. To keep your beard at five o'clock, look for a beard trimmer that will give you multiple settings like Braun's Personal Trimmer cruZer 6 Beard & Head. Available at Macy's and priced at $70.
Photo Courtesy of Shutterstock
The Goatee
This look obviously has a lot less hair and will keep your face fairly cool, but there's going to be a bit more maintenance involved. Sculpting that beard to look less '90s-era boy band and a little more Leo DiCarprio might take a bit of trial and error, but the difference can be huge—and ladies love a guy that can confidently rock this look. Keep your goatee trimmed short to avoid pulling off an actual goat look à la Brad Pitt—unless of course you have a similar sex appeal and bone structure, in which case feel free to let that beard grow (and stop by the JustLuxe offices anytime…). When you start to shave make sure you work everything into a good lather before you take a blade to your face. Try Acqua di Parma's Collezione Barbiere Brush & Stand to get a foam your barber will envy. Available at Neiman Marcus and priced at $380.
Photo Courtesy of Piaget
The Mustache-Chin-Tuft-Combo
Does this even have an official name? This combination style is the least amount of hair you can pull off before you start getting into the soul patch/porn 'stache territory. Michael B. Jordan and Johnny Depp are both fans of the look, proving it's going to keep you looking hot as much as it will keep you feeling cool. For this style you will need to be shaving daily, keeping everything around your cheeks as smooth as a baby's behind. For a classic design that will amp up the look of your bathroom we love the Horn Classic Fusion Razor by The Art of Shaving. Available at The Art of Shaving and priced at $225.
Photo Courtesy of Dreamworks
The Mustache
Okay, we have to admit this look has become a lot more acceptable in recent years through the popularity of events like Movember, Renaissance men like James Franco and classy guys like Ron Burgundy. It doesn't always look like a porn 'stache, and if executed very carefully can almost be sexy. Just ask Tom Selleck—he's been rocking that same mustache for decades and never had any problems with the ladies. Obviously in the warmer months going for a slightly slimmer, thinner look than the Selleck caterpillar would be beneficial to beat the heat. Since you'll be removing the majority of your mountain-man winter beard, you'll want to sooth all that newly revealed skin right after a shave. We love Aesop's Moroccan Neroli Post-Shave Lotion, and we can't guarantee your lady won't steal it for herself. Available at Aesop and priced at $49.