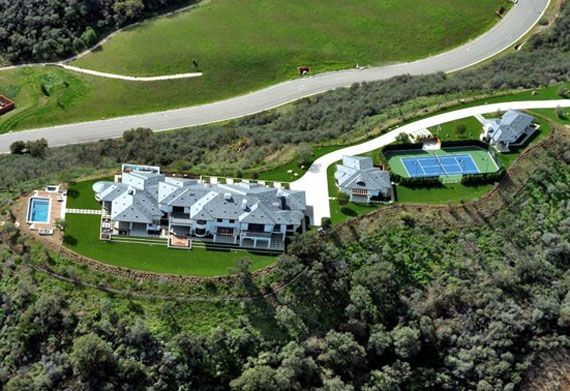 Photo Courtesy of Curbed.com
Tennis legend Pete Sampras is looking for a buyer for his spacious Ventura County home, according to Curbed.com. He just built the house back in 2009 atop a 20-acre hill in Thousand Oaks, complete with seven bedrooms, twelve bathrooms, a poker room, pool, and of course, a tennis court in the backyard. Behind the private, steep driveway sits this 16,000-square-foot property that offers panoramic views from the floor-to-ceiling windows and sprawling grounds. Sampras first listed the home back in March 2010 for $25 million and has recently dropped the asking price down to $19.95 million.

For the full story and to see more pictures of Pete Sampras' home, go to Curbed.com.