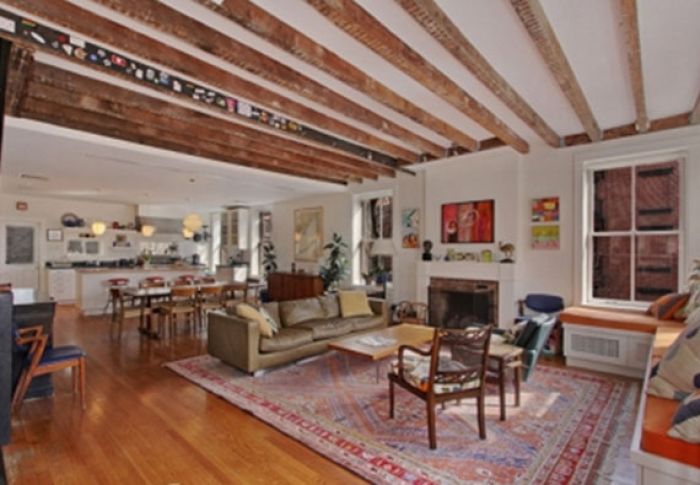 Photo Courtesy of CitiHabitats
This is where you might go to get lost between the moon and
New York City
this summer! This West Village townhouse is among the best rentals available in one of the best areas of the town. Having 3,000 square feet of living space in this part of the city is a standalone luxury in and of itself. This deluxe apartment offers close proximity to all of the city's finest offerings, and it is located in one of the most desirable sections of New York.
The fully renovated, three-bedroom, three bath unit is available through Labor Day for $28,000 per month. It has a 225-foot terrace that includes a gas grill. There also is a chef's kitchen as well as a den and a theater room. The fanciful property with the prestigious address, at the corner of West 11th Street, is near the Hudson River Park and Washington Square Park.
The apartment is both cavernous and opulent with a beamed-ceiling living room that features a 40-foot expanse. Scotty Elyanow, the agent for Citi-Habitats representing the Manhattan rental, reports that the living room is brightened by sunlight through the day. Apple TV, access to wireless Internet service, a built-in security system, a cleaning service, and paid utilities round out Mr. Elyanow's list of noteworthy extras. Who could ask for anything more? For more information, visit
Citi-Habitats.com
.