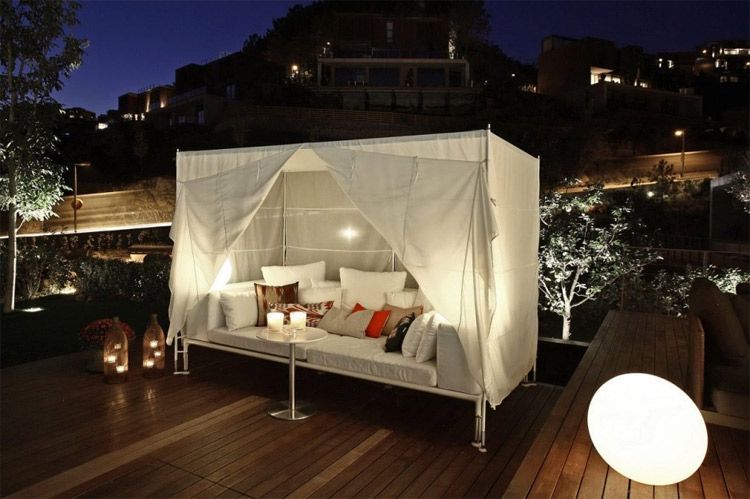 Photo Courtesy of The Contemporist
Turkish
interior designer
Tanju Özelgin recently completed work on the S House, located in Cubuklu Valley in Turkey. Özelgin's work on the home represents a new trend occurring among residential designs, which seem to be utilizing more and more contemporary elements and distancing itself from the country's traditional roots. The Cubuklu Valley is home to a collection of modern houses; however, Özelgin's work on the S House is setting a new standard for both designers and homeowners alike.
S House blends nature-inspired pieces with modern functionality, and with 4,305 square feet of space, Özelgin was given plenty of room to experiment. Stone tiles and wood surfaces helps to bring the outside in, while the purity of the crisp white décor and the use of some of the
best home furnishings
lends the home a fresh, contemporary feel. The bedrooms on the first floor are separated from the home's entrance by sliding doors, as are many of the living spaces found throughout the home.
It seems Özelgin's goal was to hide certain elements of the residence's structure without hindering the natural flow of light and the continuity between rooms. The ground floor is a beautiful, green garden space, which is open to the outdoor living areas as well as the pool. The first floor functions as the entertainment area featuring a stream room, sauna, whirlpool bath, and a shower that are separated from the cinema, reading room, and television. The middle floor houses a hidden kitchen and the living room, which Özelgin cleverly separated using a natural stone-tiled wall. The main entrance to home can be found on the top floor.
The most important design element used in the sculpting of the interior of this
luxury accommodation
was the manipulation of light. Both natural and artificial light were adjusted in order to balance the right amount and type of lightning in each room. According to Gokhan Karakus from the
Contemporist
, "Artificial lighting was used indirectly to keep the calm and neutral atmosphere in many of the spaces. However when lighting display units were featured as design objects, a direct lighting element was chosen. In this way, the atmosphere in the living areas is generally dim, with only specific points where it is channeled into light niches and particular areas."
To learn more visit
TanjuOzelgin.com
.