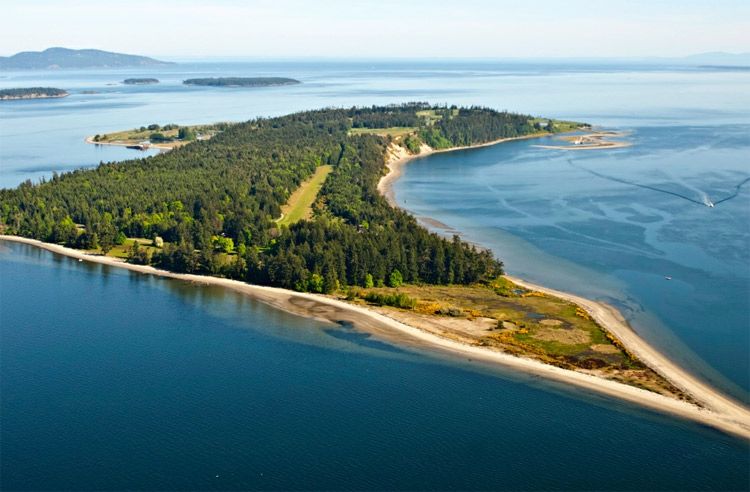 Photo Credit Sotheby's International Realty
Have you ever dreamed about leaving the confines of modern society and hiding away on your own private island? If you have 75 million dollars to spare, then the 780 acre James Island located on Canada's Gulf Island archipelago may be of some interest. The property is the second largest, privately owned acreage within the Gulf Islands. Unlike its neighboring islands, James is mainly comprised of white sandy beaches as well as rolling dunes and a diverse ecological make-up.
James Island is also situated only a few miles away from the British Columbia cities of Victoria and Sidney. While it has served as everything from agricultural settlement to industrial plant, the large private property is now the perfect
luxury getaway
after a series of transformative efforts. The island includes an 18-hole Jack Nicklaus Signature golf course, a 5,000 square foot owner's residence and six guest cottages, outfitted in beautiful décor.
The property also features several private docks, pool house, managers' home, a western-style village, and an airstrip. What makes James Island unique is the effortless blend between the architecture and natural environment of the island, which has been painstakingly preserved for nearly two decades. This process has allowed a bevy of rare ecosystems to survive on this picturesque island destination.
To learn more about purchasing this incredible private retreat visit
SpecializedAssets.com
.