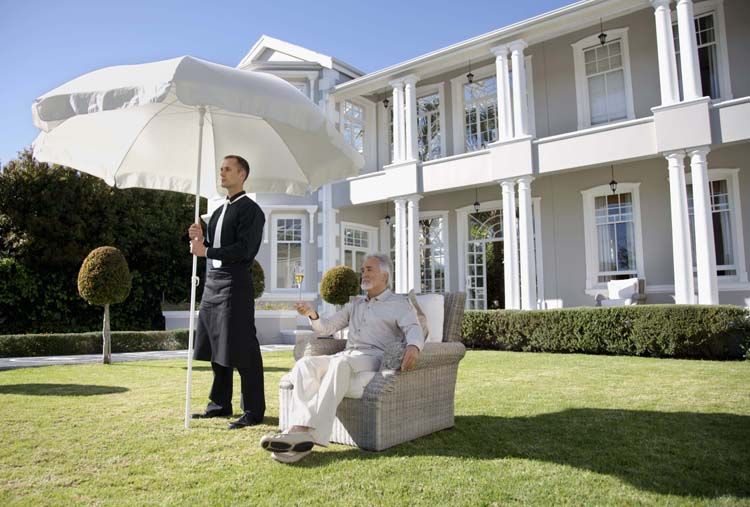 Photo Courtesy of Thinkstock
Many of us live in average neighborhoods where visiting your neighbor for a cup of sugar is pretty normal, whereas others live in areas where $10 million dollar homes are the norm and the personal chef's wouldn't dare run out of sugar. While many took a direct hit when the economy tanked, luxury real estate in the country's most sought-after neighborhoods barely noticed a thing.
According to Forbes, Coldwell Banker Previews International recently released a report that details the priciest areas to live in America, places where people willingly drop over $10 million for a home. Beverly Hills 90210 is on the list with 56 properties that feature steep price tags, as of June. Included is the $95 million Beverly House and the $58 million Crescent Palace from celebrity developer Mohamed Hadid.
The price tags aren't the shocking part, anyone can put their home on the market for some absurd price, the surprising bit is that many of these homes are actually selling. 21 listings, costing $10 million or more, sold in the Beverly Hills area this past year. One of them was the Wehba Mansion on Sunset Boulevard that brought in $34.5 million in May and another sold by Ellen Degeneres and Portia de Rossi was bought for $37 million by Ryan Seacrest.