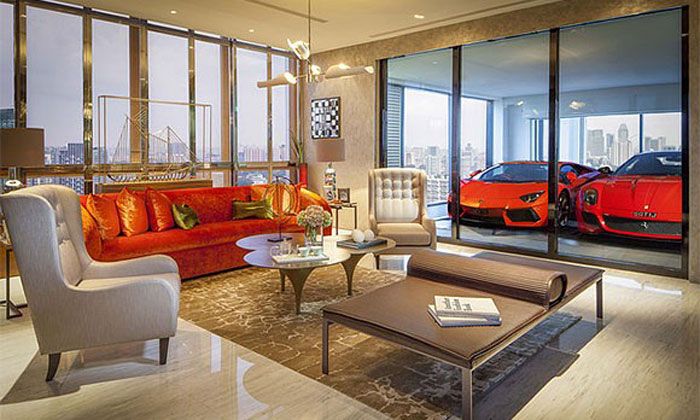 Photo Courtesy of KOP Properties
Opting for a luxury apartment in an urban city is basically the only way to go, yet, this also poses the inevitable problem of parking. However, if you choose to reside in one of the 56 units at Hamilton Scotts in downtown Singapore, you can rest easy as each unit comes with at least two parking spaces located not in the complex parking garage, but rather, attached to the residents' living room.
This isn't the only complex fitted with a sky garage, as New York's 200 Eleventh Avenue features a fortress-like garage adjacent to their units and the proposed Porsche Design Tower in Sunny Isles Beach, Fla. is following the same design concept. Hey, if you have enough to cash-in for one of these über luxurious units, you probably have a car that is worthy of living room display, right?