LuxuryTravel News & Articles
Hotels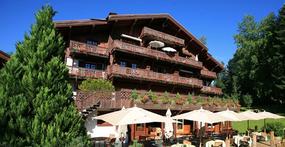 Living like a Rothschild probably sounds like a pipe dream to most people. But the banking family's French Alps vacation spot is available for reservations starting at about $400 a night, so perhaps that dream is within your grasp. The Domaine du...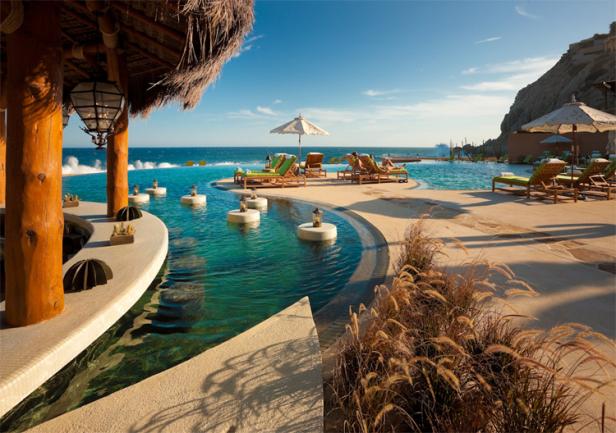 There are few more serene settings than the beach. Though the view may differ from location to location, the simple pleasures remain the same: waves rhythmically crashing onto the shore; the light breeze gently blowing through the trees; the sun...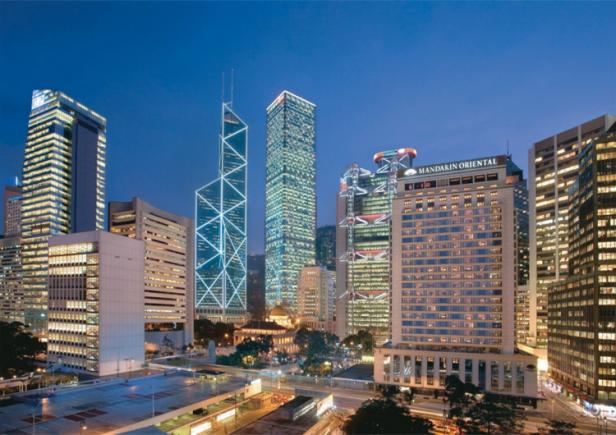 Attracting guests from Bill Clinton to pop-sensation Katy Perry, The Mandarin Oriental, Hong Kong stands as the premier luxury destination when traveling in China's south coast city. As The Mandarin Oriental Hotel Group's flagship property, its...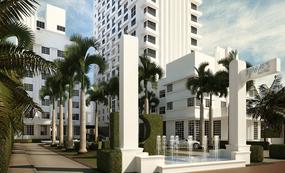 The James Royal Palm in Miami has arrived in style. It was named "One of the 10 most anticipated openings of 2012" according to Forbes Magazine. The oceanfront property is situated in the heart of South Beach where the scene is always vibrant and...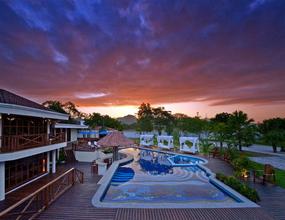 While the quality of tourist facilities varies greatly in Ecuador, there's no doubt that one of its finest five-star hotels is offering the best in service and accommodations—mostly because they have the awards to prove it. For the second year in a row, Casa Ceibo Boutique Hotel & Spa has been recognized by Ecuador's Ministry of Tourism for helping to promote the country's tourism and better the experience for travelers. During the ceremony at the San Francisco Plaza in Quito, the luxury resort also took home the Green Star Diamond Award by the American Academy of Hospitality Sciences. Making this an even bigger achievement is the fact that Casa Ceibo is Ecuador's first and only five-star resort to be given this recognition for two consecutive years. Since its opening in October 2009, the hotel has strived to support the local community through eco-initiatives and social outreach while also sharing the country's rich culture and responsible tourism practices with its guests.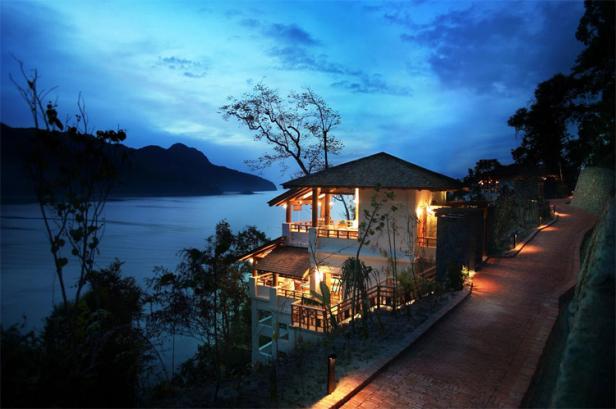 Nature lovers looking for a getaway will love The Andaman, Langkawi at the northern part of Peninsular Malaysia. Flanked by ocean and archipelagos, the unique geography lends itself to no end of photographic opportunities. Explore the natural...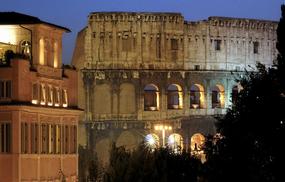 Surrounded by breathtaking views of Rome including the Coliseum, the Imperial Forum and the Domus Aurea, Palazzo Manfredi is a bastion of timeless elegance for visitors to the ancient city. The Hotel Palazzo Manfredi has been transformed from...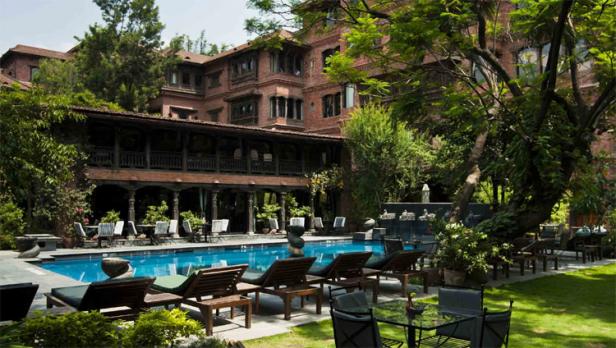 Some hotels eventually make history, but few preserve history from centuries past. Dwarika's Hotel is one such place. It's a treasure trove of Nepal's most intricate and culturally significant architecture and exists both as a mecca of heritage and...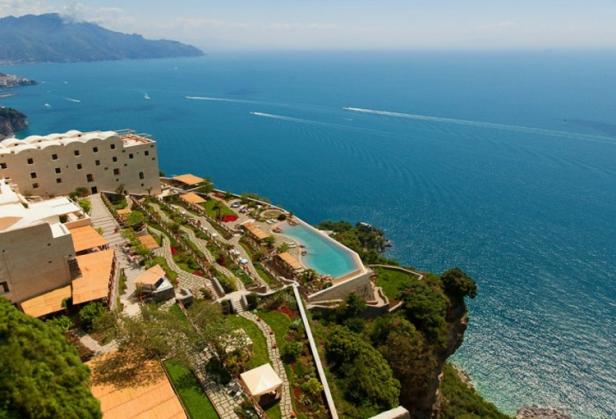 When you think of a monastery turned into a hotel, you might think Spartan rooms with nothing on the walls, hard mattresses, and cold floors—basically the last place you'd want to be unless you're a bargain-hunting backpacker. But lately, the trend...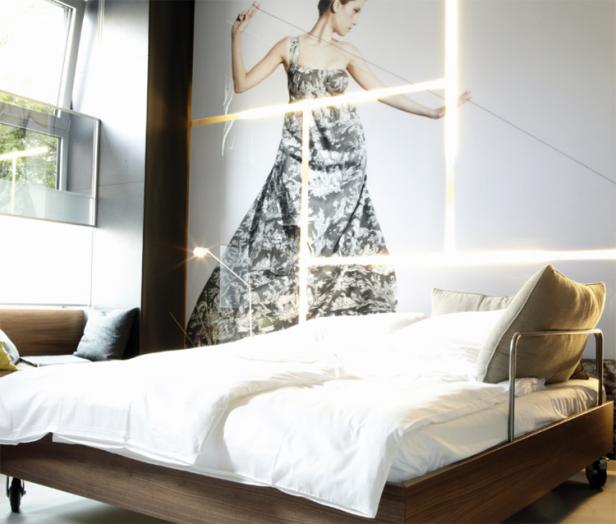 As Vienna continues to become a top travel destination in Europe, luxury hotel brands are starting to open up properties throughout the city. While developers have been busy locating land to build on, breaking ground and constructing expansive...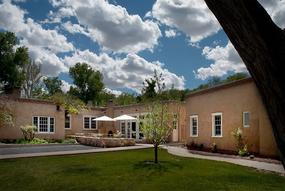 There's a new trend in travel simmering across the States: luxury farm stays. That is, splendid and charming accommodations right on property where grapes and cabbage grow and goats and cows graze. It's dining so close to the farm that you could...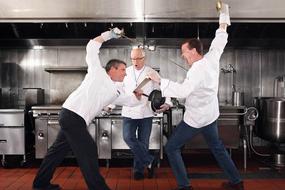 Remember when your parents told you not to run with sharp objects because you might hurt someone? Well you still can't do that, don't be ridiculous; but you can learn how to properly choose, use and care for kitchen knives as part of Kimpton Hotels' Behind the Apron…Dishing with Kimpton Chefs series. Start slicing and dicing your way to a perfectly cut onion (tears of joy an added bonus) through the aptly named 'Cut' portion of the event led by Chefs Nathan Powers of Bambara Restaurant, John Critchley of Urbana and Walter Pisano of Tulio. A total of 16 chefs from various Kimpton properties came out to show off why they're employed by top restaurants and you're just a layperson desperately in need of some culinary guidance. Unfortunately, lessons on infusing flavor, making desserts, and cooking with an open fire already took place throughout the year; but if by some odd chance you're tired of grocery shopping and want to learn how to go out into nature, get your hands dirty and pick ingredients from the wild, the Forage series is still to come. Each run for two months —'Cut' takes place in September and October and 'Forage' rounds out the yearlong event in November and December. If you missed the other classes you'll just have to learn how to cook the old fashioned way, by watching reality TV cooking competition shows. Now pack your knives and go.

Featured Luxury Hotels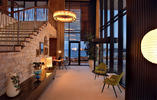 Sagres, Portugal
Martinhal Beach Resort & Hotel
To discover Martinhal Beach Resort & Hotel in Sagres is to discover a place...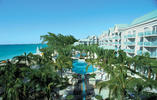 Grand Cayman, Cayman Islands
The Westin Grand Cayman Seven Mile Beach Resort
Fronting the famous Seven Mile Beach, The Westin Grand Cayman Seven Mile...
Dana Point, United States
The Ritz-Carlton, Laguna Niguel
The Ritz-Carlton, Laguna Niguel premiered as the first luxury beach resort...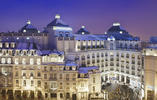 Brussels, Belgium
Steigenberger Grandhotel, Brussels
225 spacious guestrooms and a perfect location on the Avenue Louise makes the...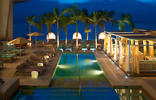 Panama City, Panama
Trump Ocean Club® International Hotel & Tower Panama
Rising 70 stories above Panama Bay along Punta Pacifica's pristine peninsula, ...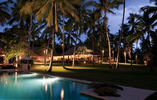 Bali, Indonesia
Alila Manggis
One of Bali's best kept secrets, Alila Manggis is a secluded, stylish seaside...
LET'S CONNECT LUXURY NEWS & MORE