By Sara Cardoza Dec. 20th, 2012
Photo Courtesy of Breguet
Luxury watch maker, Breguet unveiled a new retail concept in Las Vegas, which has found a home in the
Wynn Esplanade
. The new concept joined the recently opened Wynn & Company Watches, among the other premier shopping brands found within the Esplanade. The Breguet salon was elegantly designed using warm wood hues, accented with leather trimmings and set against glass walls with a pearlescent sheen. Incorporated into the design is also the "Clous de Paris" dials for which the brand has become recognized by.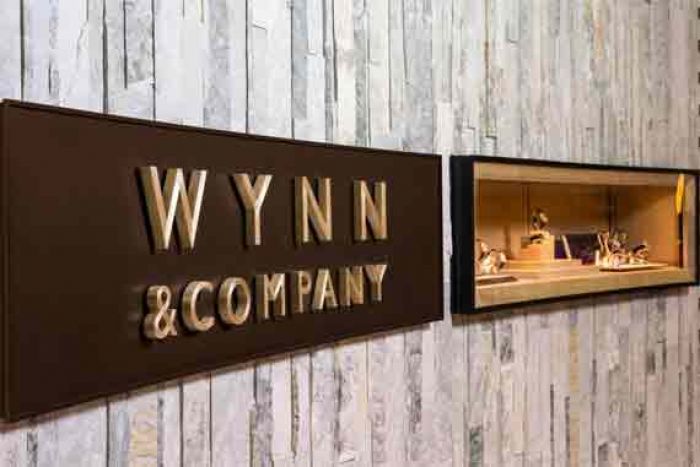 For the reveal of the Breguet salon a private cocktail reception was held, attracting watch aficionados, clients of the brands, and community leaders. The interior showcasing of the watches allow customers to peruse the gallery, which highlights the fine craftsmanship and unique polishing and chamfering of the Breguet watch. Within the United States Breguet currently has five boutiques, located in New York City, Beverly Hills, Las Vegas, and Bal Harbour.
Since being acquired in 1999 by Swatch, Breguet has become the world's leading watch maker, creating products that boast both classic elegance and modern functionality. Its placement in the Wynn Esplanade is a perfect fit, considering it will be sharing a neighborhood with other such luxury brands as Cartier, Chanel, Hermes, and more. Wynn & Company Watches opened in October, and aside from Breguet includes viewing rooms for the collections of Patek Phillipe, Vacheron Constantin, Panarei, and Blancpain. Each room features brand-matched color schemes, streamlined décor, and private viewing salons. Watch specialists will also be available to help customers select a piece most suited to their lifestyle and taste.
Sara Cardoza
Sara graduated from the University of Mary Washington in Fredericksburg, Virginia with a degree in creative writing. As a military child she spent her childhood living and travelling overseas which shaped her passion for travel, language, food, and intercultural exchange. She has recently joined the JustLuxe editorial team....(Read More)