By Carol Driver Dec. 13th, 2011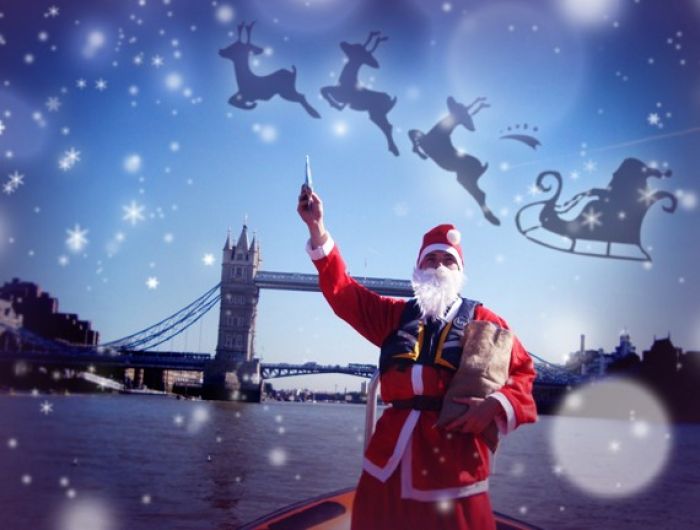 Photo Courtesy of London RIB Voyages
Sitting on Santa's knee is
so
last year. Now, young children and big kids alike have the chance to meet the big guy on an adrenaline-fueled adventure.
The fun starts at the London Eye pier on the South Bank in London, as we embark on a trip with London RIB Voyages, the original Thames speedboat experience. Children will get to see Father Christmas and have a pre-journey photo before climbing on board. Then, it's time to hold on fast. We whizz along the river, passing iconic landmarks, up to Canary Wharf.

It's then playtime, as our boat bounces along with the waves at an impressive 35+ knots with the icy chill in the London air making our faces go pink. We hold on tight as we twist and turn, spray from the Thames showering us as we motor along. On the way back, Santa's helper is on board as we fly the Thames, giving us a brief history on monuments as we pass — from HMS Belfast and Tower Bridge, to the Tower of London and the Houses of Parliament.

It's the perfect way to combine a history lesson with fun and is a great opportunity to do some sight-seeing whilst enjoying an adventure. The Jingle Bell Blast tour is available every Friday, Saturday and Sunday. Each trip combines a unique and memorable experience with informative banter from award-winning comedian guides, whilst high-tailing it through London.

Passengers can choose from one of the three exciting trips up the Thames from £32.50 each and £19.50 for children, to learn a little more about some of the landmarks that line the Thames. Options are available to charter the boat for parties. For more information, visit LondonRIBVoyages.com.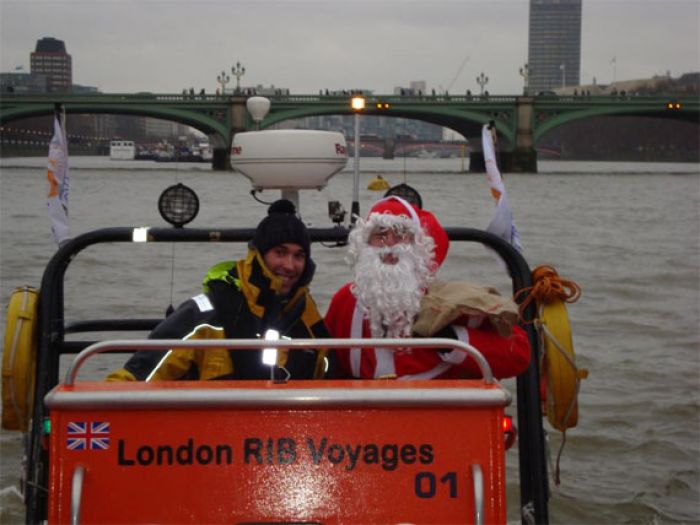 Carol Driver
Carol Driver is a journalist with more than 13 years' experience writing, subbing and editing at national and regional publications and websites in the UK. Carol is currently the group editor at TNT Multimedia, which has magazines in London, Australia and New Zealand. She previously worked at national newspaper website the Mail Online well as writing for a host of other publications. She has also ...(Read More)