By Sara Cardoza Jul. 26th, 2012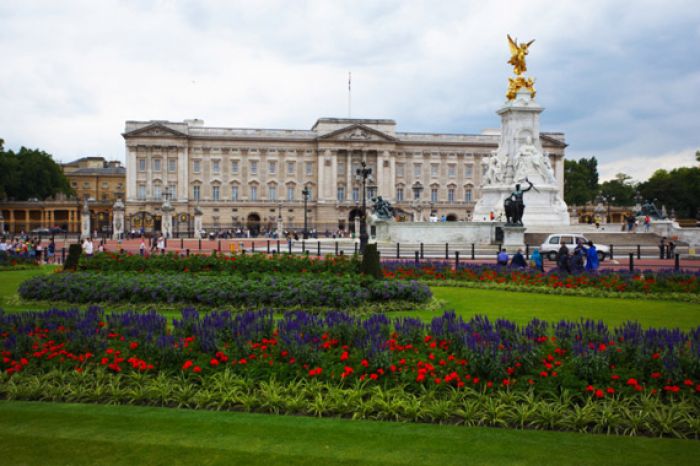 Photo Courtesy of Thinkstock
Without a doubt the
Olympic Games
are about tradition, from the lighting of the torch that ignites the host nation, to the signing of the national anthems. This year's summer games, taking place in London, are no exception. Aside from the games, which themselves carry a long, rich history, it is the country that hosts the games that is also allowed to shine. The Olympics bring hundreds of thousands of international tourists to a nation, allowing for a unique intercultural exchange. Visitors get a chance to meet people from around the globe and partake in a city's unique offerings.
As a country that has been in existence since the 1800's, you can imagine the wealth of history and heritage you can find while visiting Britain. If you happen to be in London this summer catching a few of the events, or just enjoying the city, and want to take a day to experience a bit of old London tradition from the perspective of a polished Englishman, sneak a peek at a few of these luxurious spots we've rounded up.
Hawksmoor Guildhall
If you're starting the day right, you know that breakfast is a must. Hawksmoor Guildhall is located on 10 Basinghall Street and serves a hearty menu including dishes such as Bacon Chop with Fried Eggs and Hash Browns, Crab Benedict, Hawksmoor Smoked Salmon as well as Manx Kipper with Poached Eggs among many others. It's not uncommon to see breakfast diners enjoying a beverage from the "Anti-Fogtmatic" portion of the menu. Have a Black Velvet, made with champagne and Guinness, boasting claims to "clearing foggy heads in London since 1861." Or sample a Salty Dog made with vodka, fresh grapefruit and a salt rim.
(Photo Courtesy of Hawksmoor)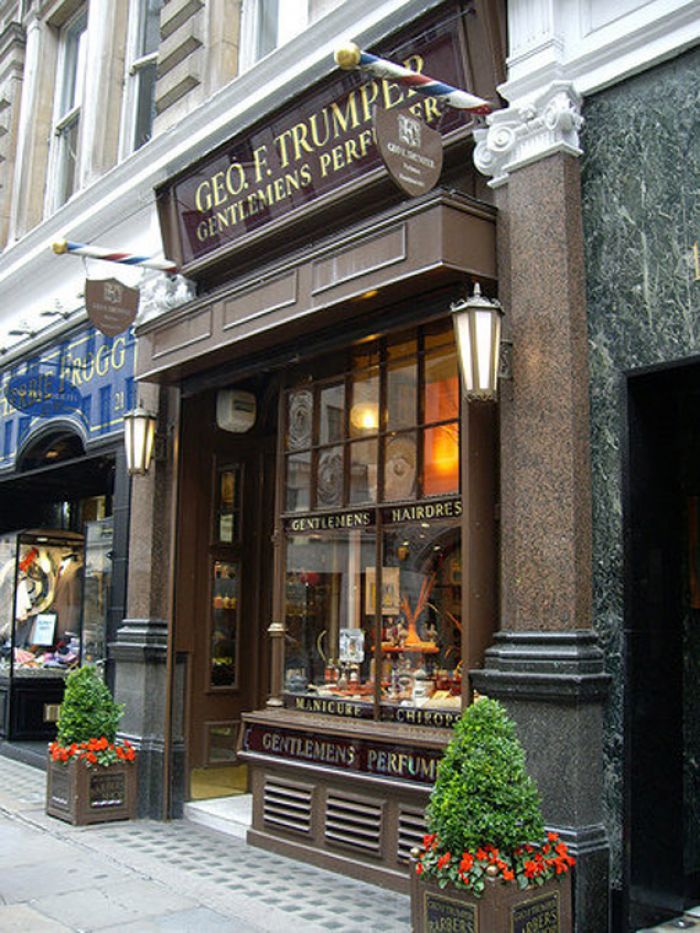 Trumper's
What's more English than a good old fashioned shave? Trumper's is an establishment with history, having been in business since 1875. Geo F. Trumper, to be thorough, is known as fine, traditional barbershop that treats its clients with the utmost care. Services include everything from haircutting and shaving to hair tinting, facial cleansing, massage, and Chiropody. Don't be surprised to be lavished with hot towels, quality products, and an expert hand while visiting this classy barbershop.
(Photo Courtesy of Geo F. Trumper)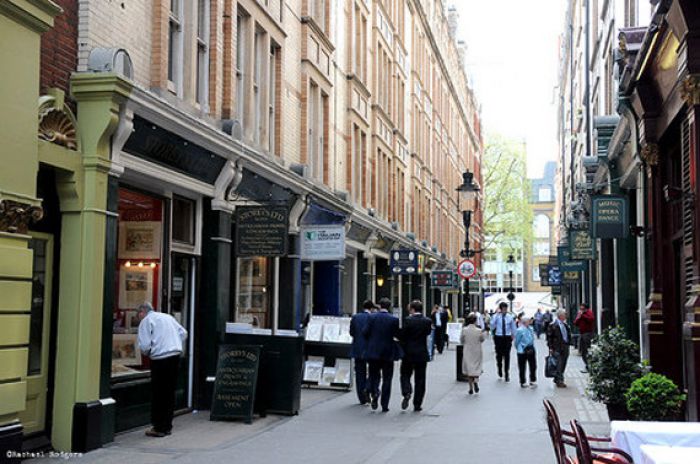 Daunt Books and Cecil Court
An original Edwardian bookshop that is nearly 100 years old, Daunt Books is a fun place to while away an afternoon, perusing the oak galleries stocked with everything to fill a bookish heart. After some quiet time among the stacks, take a trip over to Cecil Court for an afternoon. Located off of Charing Cross Road, the small street is lined with shops full of treasures—maps, prints, books, and more.
(Photo Courtesy of Cecil Court)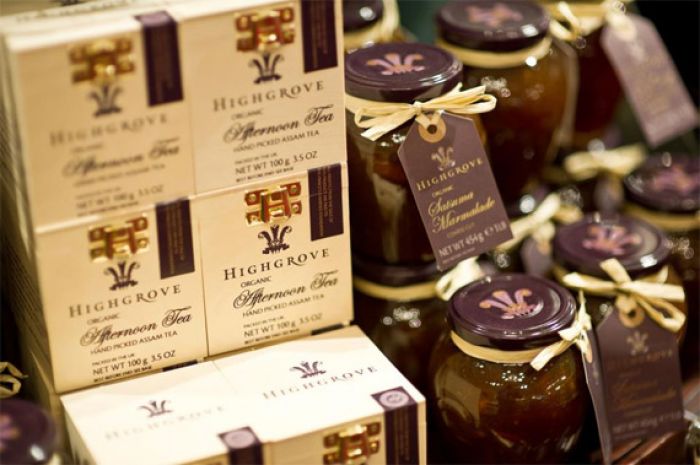 Fortnum & Masons
No afternoon in London is complete without a break for tea. Stop in at Fortnum & Masons, a merchant shop that is celebrating its 300th anniversary. This fine grocery establishment features everything from tea and coffee (collected from across the globe) to wine, confections and gourmet foods such as foie gras, caviar, and smoked fish. Stop in to collect on some fine English goods.
(Photo Courtesy of Fortnum & Masons)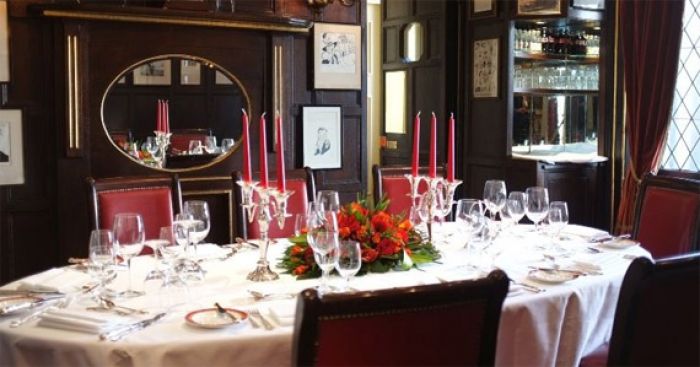 Rules Restaurant
When supper time rolls around you may want to grab a bite at London's oldest dining establishment, Rules Restaurant in Covent Garden, which dates back to 1798. There's no better place to experience the range of traditional British food, sample Grilled Calves Liver, Steak and Kidney Pie, and Cornish Fish Soup. The restaurant also features private rooms with a separate menu for special occasions and functions.
(Photo Courtesy of Rules Restaurant)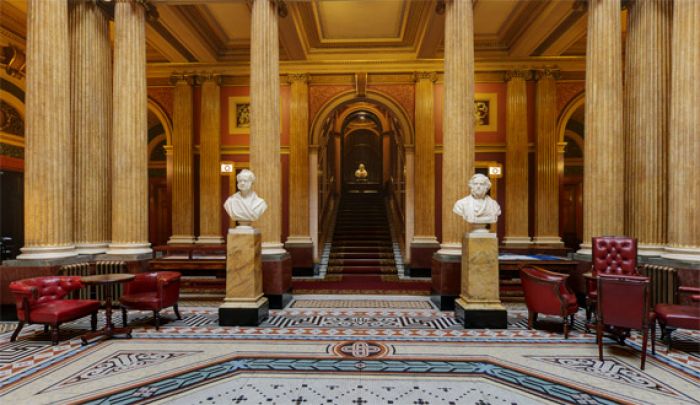 The Reform Club
After dinner there's nothing like enjoying a smoke and a nightcap at a true English club. The Reform Club, founded in 1836, is a palatial destination with beautiful, soaring ceilings and gorgeous wood finishing. In its beginnings The Reform Club restricted access to those with particular political associations, but today it is open to those with varying social circles. If you can arrange an "in" for a drink, you will revel in the incredible architecture, built by Sir Charles Barry as a recreation of the Palazzo Farnese.
(Photo Courtesy of The Reform Club)
Sara Cardoza
Sara graduated from the University of Mary Washington in Fredericksburg, Virginia with a degree in creative writing. As a military child she spent her childhood living and travelling overseas which shaped her passion for travel, language, food, and intercultural exchange. She has recently joined the JustLuxe editorial team....(Read More)