By Carol Driver Sep. 13th, 2010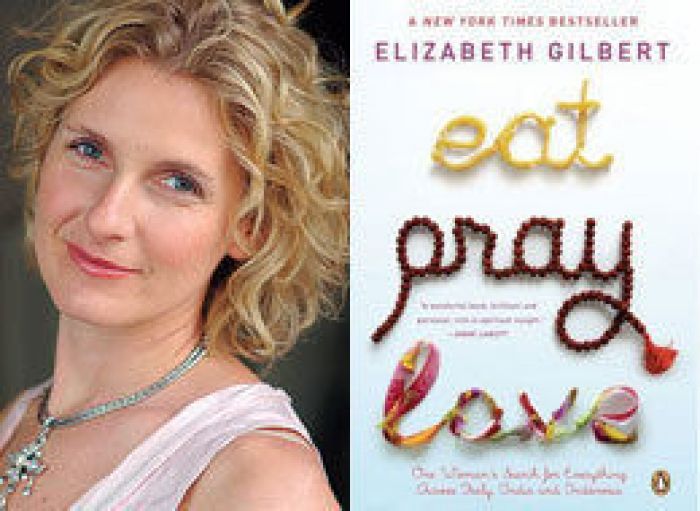 London Events:
She's the most talked about author at the moment, and this week, Elizabeth Gilbert will be affording a
London
audience with an exclusive appearance.
The
Eat, Pray, Love
writer – whose international bestseller was recently released as a film starring Julia Roberts – will be talking about her life and writing for the first time at an Intelligence Squared event.
Elizabeth, 41, will be discussing her touching memoirs, which have now sold seven million copies worldwide, which document her search for happiness after her marriage broke down.
Her book is an account of how she went from a woman in her thirties with a husband who wanted a family, to embarking on her quest after a rebound fling by indulging in Italy, staying in an ashram in India and then finding love in Indonesia.
However, having sworn off marriage forever, US immigration force her to choose between exile and somehow coming to terms with marriage again.
Elizabeth, who lives in New Jersey, will be in conversation with Paul Holdengräber, Director of Public Programs at the New York Public Library, at 7 p.m. on Wednesday 15 September 2010 at Cadogan Hall, SW1.
With his 'LIVE from the NYPL' series, he has turned the library into one of the hot spots of New York cultural life, hosting on stage Bill Clinton and Norman Mailer, and interviewing Jan Morris, Spike Lee, Umberto Eco and Clive James. Holdengräber sees himself not as a chair or interviewer but as an "instigator" or "initiator" of conversations.
"My role is to create what I call cognitive theatre; to listen first - we have two ears and one mouth - and then to entice thought," he says. "I want to excite the public to come on this adventure with me."
Tickets for the event are now sold out – although returns will be available on the door. Visit
www.intelligencesquared.com
.
Carol Driver
Carol Driver is a journalist with more than 13 years' experience writing, subbing and editing at national and regional publications and websites in the UK. Carol is currently the group editor at TNT Multimedia, which has magazines in London, Australia and New Zealand. She previously worked at national newspaper website the Mail Online well as writing for a host of other publications. She has also ...(Read More)