By Lena Katz Jan. 7th, 2011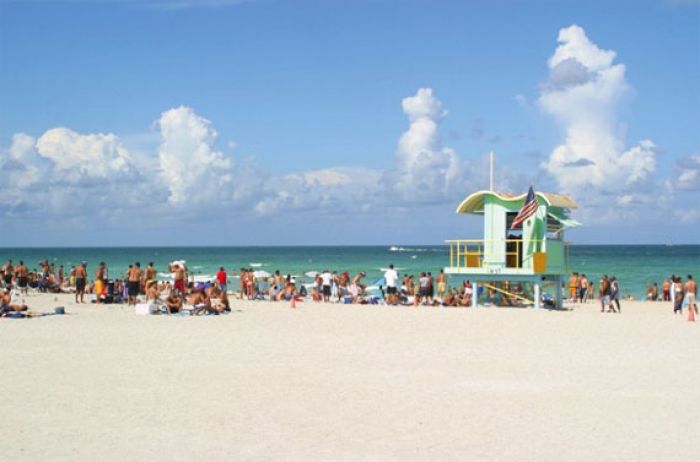 City Highlights: Latin American spice, electronic beats, silicone beauties on stunning beaches, and an unexpectedly thriving fine art scene are just a few of the themes that keep Miami permanently on our hot list of most exciting domestic cities.

While South Beach goes through ups and downs and greater Miami will never be free of seedy elements, Miami Beach is looking shinier all the time, while downtown continues to evince the positive effects of a rather long-lasting cultural boom.

If you haven't been in a while, the first months of 2011 are a great time to see what's new and what's been reinvented in this sexy South Floribbean hot spot.

Eminently Bookable
The Miami hotel scene is adding strength upon strength in a way that's almost surprising, given how real estate has slumped. Though both new builds and renovations have had to slow down their timelines, many projects came to completion in 2009 and 2010. Our favorite of the downtown hotels is Tempo, a RockResort.


Its location, on a busy strip of Biscayne Boulevard, is within sight of the Port of Miami and about a mile from Biscayne Bay. It's different than most Rock properties in its urbanism, but the creamy, sleek, spacious guest rooms and chic gourmet bistro are the perfect marriage of Miami chic and RockResorts elegance. The rooftop pool was redesigned just this autumn, but the pool bar is not yet open for business. The former loft apartments surrounding it are being converted to Tempo pool villa units. When complete, luxe penthouse accommodations will look out onto the pool, which will be half swanky rooftop entertainment area and half juice bar, leading into the spa.

This one's been a long time in the completion, but that only heightens our anticipation: Dream South Beach, a Moroccan-meets-Deco design hotel by Vikram Chatwal, is scheduled to open in early 2011.

Renovations were ubiquitous and extensive throughout Miami Beach in 2010—the more notable including Loews Miami Beach Hotel ($50 million), the Shelborne ($10 million) and The National (major renovations to the poolside rooms and suites).

Sizzle, Sizzle, Sizzle
Perhaps the strangest passion to hit Miami in a while is a voracious, city-wide hunger for the thickest, most decadently fat-marbled steaks imaginable. While residents have openly differentiated their aesthetic from Los Angeles' by explaining, "LA people work out and diet. We just get plastic surgery to look good," one still wouldn't expect bikini-strutting beautiful people to be throwing themselves upon giant platters of dripping-rare prime beef every night. But they are.

In addition to favorite oldtimers like the Capital Grille and Prime 112, the city's welcomed BLT Steak at the Betsy, RED the Steakhouse in South Beach, Latin-inspired Mesazul at the Doral, and Steak 954 at the W Fort Lauderdale.


London's Calling…
A bit of a British posh invasion has taken hold of Miami—between the SoHo House autumn opening, the debut of ZUMA restaurant at EPIC Hotel & Residences on Biscayne Bay, and the arrival of Hakkasan at the Fontainebleau, London's brand of too-cool-for-school swank is giving Miami dazzle a run for its money.

We're particularly fond of Hakkasan, both for the delectable Chinese nouveau fare and the outstanding fresh fruit cocktails that draw Bacardi's top execs and other in-the-know folks from both sides of the pond.
Lena Katz
Lena Katz is the author of the Travel Temptations series (SIP, SUN, SNOW), published by Globe Pequot Press in 2009. Lena is also a travel expert for Celebrations/1800FLOWERS and WEtv (online and on-air). She contributes to the South China Morning Post and ABC News online. Lena is a former Orbitz Travel blogger and former columnist for the LA Times. She's been published in Brides Magazine, Robb Rep...(Read More)