By Rana Babac Apr. 27th, 2011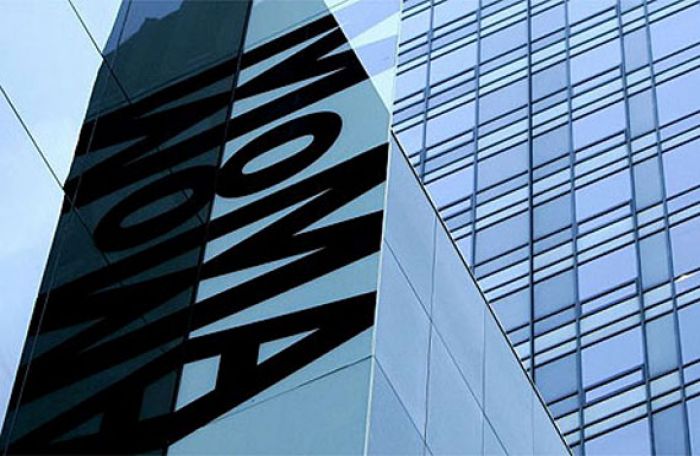 Photo Courtesy of MoMA
This May, geometric patterns, rhythmic lines and vibrant colors of emerging Turkish designers are to enchant New Yorkers at the New York
Museum of Modern Art
(MoMA) Design Store. Exclusive lifestyle designer products - inspired by a city where continents meet and empires have fallen - will be showcased as a part of MoMA's "Destination: Design" series.
The series features emerging designers and design themes from around the world and provides a context for a rich appreciation of the ideas, forms, and materials presented. The "Destination: Istanbul" collection is to include more than 100 hand-picked lifestyle products from 41 different Turkish designers. The exclusive collection is to include items such as furniture, kitchenware, jewelry and decoration elements that are unique to Turkey while being innovative and artistic in design.
Plates made from olive trees from the Aegean coast of Turkey; porcelain espresso cups reflecting silhouettes of Whirling Dervishes; traditional tea pots made of non-traditional materials such as nylon and steel; fairy-tale pearl jewelry inspired by the abacus and Plexiglas chess sets that mirror the bewitching ancient silhouette of
Istanbul
are just a few of the never-seen-before-items that "Destination: Istanbul" promises to impress visitors with.
In short, inspired by the Byzantine and Ottoman heritage of this eclectic city, "Destination: Istanbul" brings together the innovative techniques of the 21st century with the magic of an ancient past in an exclusive collection at New York's prominent modern art museum.
Founded in 1929, MoMA has been dedicated to being the foremost museum of modern art in the world. In an attempt to encourage a deeper understanding and enjoyment of modern and contemporary art, MoMA seeks to create a dialogue between the past and the present, the established and the experimental.
The rich collection of MoMA constitutes one of the most comprehensive and panoramic views into modern art including over 150,000 paintings, sculptures, drawings, prints, photographs, architectural models and drawings, and design objects addressing a wide range of subject matter, mediums and time periods.
In collaboration with the Istanbul Foundation for Culture and Arts (IKSV), the world's leading contemporary art space is to host "Destination: Istanbul" between May 12 - June 30. "Destination: Istanbul" designer lifestyle products will soon be available on momastore.org, at MoMA Design Store locations and exclusively in IKSV Design Store in Istanbul. Revenues generated by the Destination: Design series support the programs and exhibitions of The Museum of Modern Art.
The Museum of Modern Art
11 West 53 Street
New York, NY 10019
www.moma.org
Rana Babac
In the last 10 years, Rana Babaç has held different executive positions in both media and entertainment industries. From managing marcom activities of a portfolio of international media and luxury brands (incl. Walt Disney, Land Rover, Hilton and ViaCom) at Grayling International's Turkey office, to playing a pivotal role in organizing international sports events such as Redbull Air Race 2007,...(Read More)