Sara Cardoza View Profile

City Guide Editor | JustLuxe
Cottage Living at The Carneros Inn of Napa Valley
Posted: Sep. 4th, 2012 | Comments 1 | Make a Comment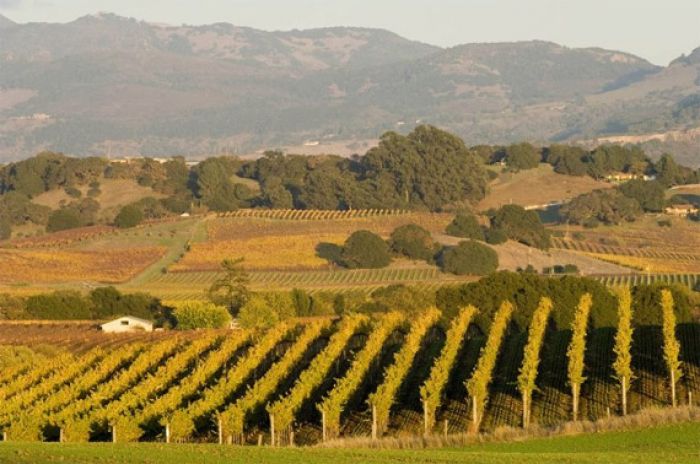 Photo Courtesy of The Carneros Inn
Napa Valley is known not only for its prestigious wineries, but for its beautiful rolling vistas and its luxury resorts and spas. I recently made my first trip to Northern California's Napa Valley, during which I attended the
2012 V Foundation Wine Celebration
, sponsored by luxury automobile brand Audi. While visiting, I stayed at The Carneros Inn, a PlumpJack resort located between the Napa and Sonoma Valleys. After a scenic drive in the backseat of one of Audi's streamline vehicles, I checked into The Carneros Inn's reception. It was about six forty-five when I finished registering, and the lighting settling over the vineyard property cast a sense of late summer warmth. Looking out over the farmland and orchard views, I understood why the resort was voted as one of the top 25 most romantic getaways in the world by
Travel + Leisure Magazine
.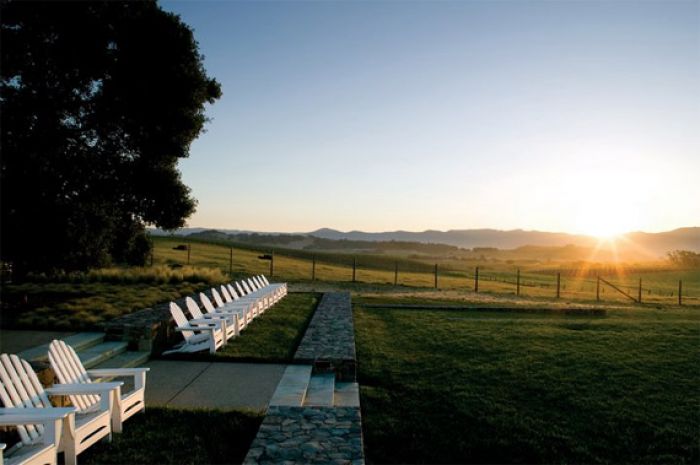 The Carneros Inn is structured around intimate groupings of cottages connected by a grid of garden pathways, small apple orchards and an effortless sense of landscaping. The resort layout invites guests to stroll through the property by foot, taking in the Valley's farmland that is beautifully broken by hills and winding vineyards. Though the resort also offers 10, suite-style accommodations, during my weekend visit I stayed in one of the Inn's private cottages nestled in a quiet corner of the resort. The inviting cabins combine country charm and contemporary amenities. From the porch overlooking a green courtyard, my cottage opened into a spacious room with a king-sized bed and cozy sitting area, complete with handsome, deep-seated easy chairs, flat screen television and fireplace. Neutral palettes paired with black and white photographs, and clean-lined furnishings created a fresh atmosphere inside the hushed cottage space.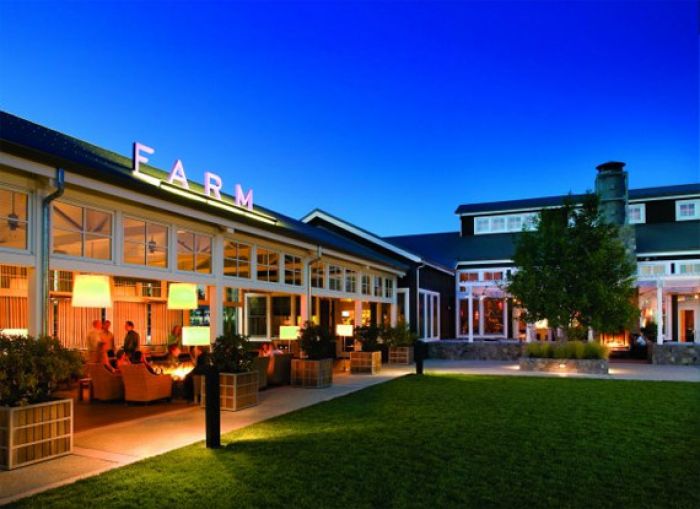 The room was filled with ample lighting from the glass doors that opened onto a secluded back deck area, which was outfitted with lounge furniture and table as well as a grassy area and a rustic indoor/outdoor shower. During my first evening at the resort, I joined a group of other visitors inside a richly decorated private dining room for a dinner prepared by the resort's signature restaurant FARM— noted for its commitment to simple, yet elegant meals. Hosted by Audi, the specially selected menu for the evening included a five-course spread with an array of delicate flavors, ranging from the pine nut pudding and Hearts on Fire in the chilled cucumber soup, to the rich pairing of Parmigiano-Reggiano and Maine lobster in the Carnaroli risotto which I enjoyed with a Carnero's Etude Pinot Gris.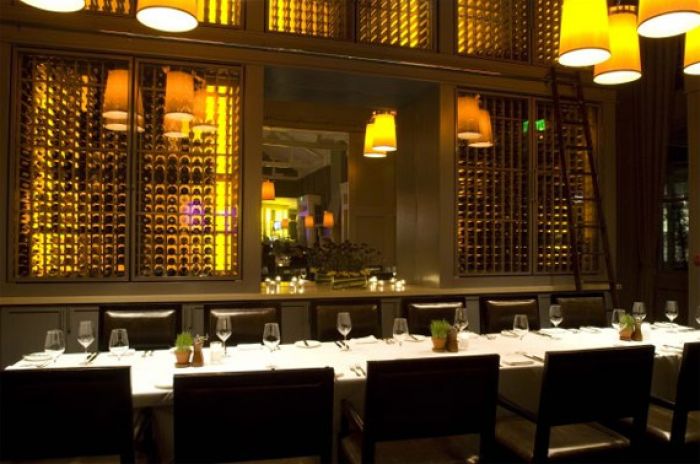 Each course was expertly paired with a selective offering of wines from Napa Valley and beyond, such as the Tantara 'Evelyn' Pinot Noir from the Santa Maria Valley, which complimented the Prime filet I enjoyed for my main course, served with Royal Trumpet mushrooms, Savoy spinach and Cipollini onions. Dinner came to a sweet conclusion with the final course, Banana 3 Ways served with whiskey, brown butter ice cream, chocolate mousse, and bacon walnut crumble. It was sufficient to say I slept well until morning, when I treated myself to a rare outdoor shower in the solitude of my cottage's backyard before taking a stroll through the orchards to make my appointment at the spa.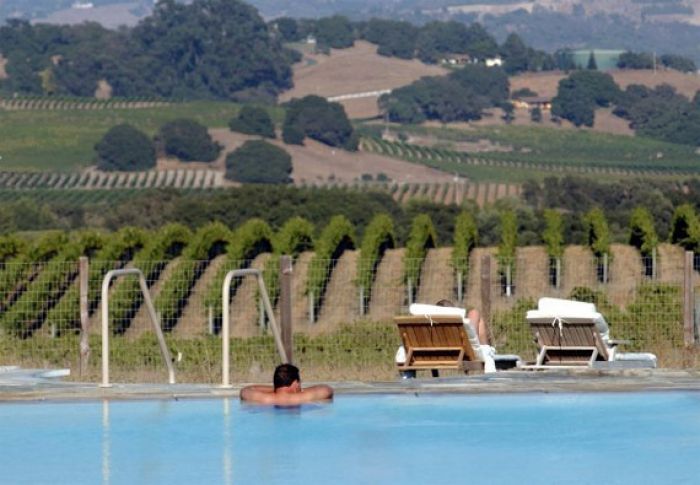 The Spa at the Carneros Inn overlooks the resort's infinity edge, salt water pool, (where I spent my last evening alternating between the warmth of the crescent shaped hot tub and the cool of the lap pool while enjoying the night over the valley skyline) as well as some of the most unobstructed views of the wine country on the property. Inside the spa, I was greeted with a plush, terrycloth robe and homemade fruit-infused water before being led into one of the spa's spacious, high-ceiling treatment rooms. While I enjoyed the 90-minute Carneros Custom Facial, the spa offers everything from massages, beauty/makeup treatments, body wraps as well as restorative yoga for couples, kids, and mothers-to-be.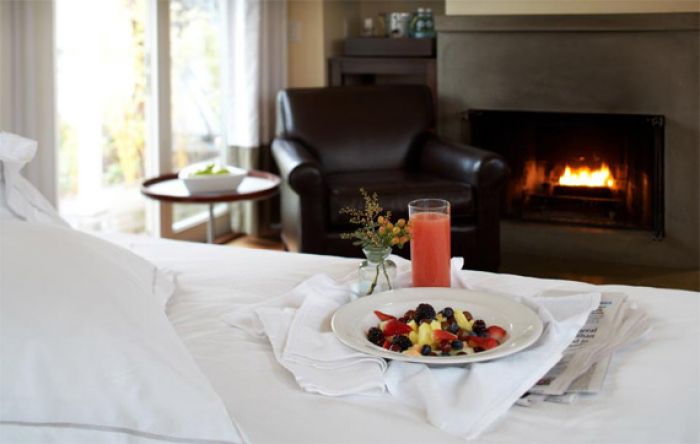 In addition to the spa and FARM restaurant, the resort also offers relaxed dining at the Boon Fly Café, organic local groceries at the Market, country-inspired cuisine at The Hilltop, or private dining inside the comfort of your cottage. The concierge services can personalize your stay, suggesting wine tours and restaurants, as well as setting up transportation for visits to area art galleries, golf courses, and wineries. After enjoying my breakfast early Sunday morning, which was comprised of a farm-style omelet and crispy hash browns alongside a warm cup of coffee, I was sad to leave the Carneros Inn. Its rustic country appeal alongside the fresh, contemporary energy of the resort offers a sense of peace and restoration.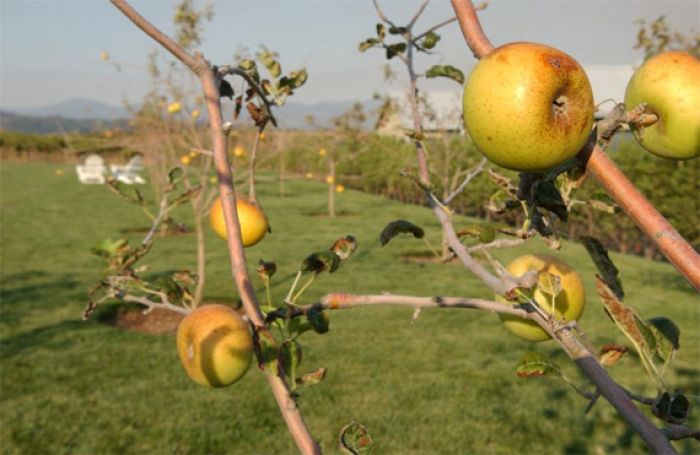 To learn more visit TheCarnerosInn.com.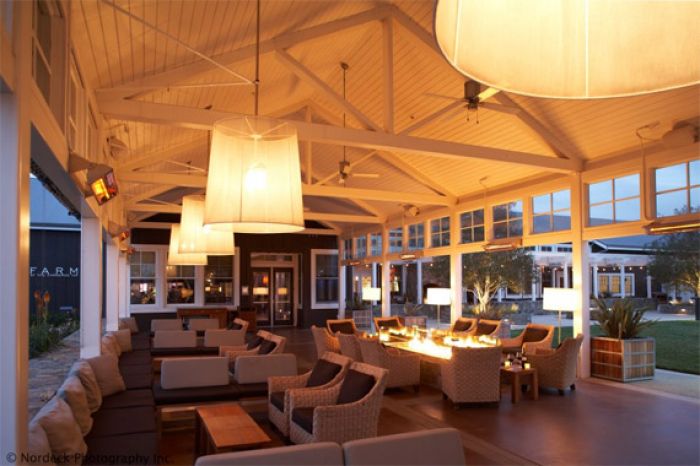 You might like :
Best San Francisco Hotels
Related Topics : San Francisco, California, Wine, Fine Dining, Audi, Napa Valley, City Guides
LET'S CONNECT LUXURY NEWS & MORE






San Francisco Map

Expand San Francisco Google Map >
Luxury Hotels in San Francisco >
Best San Francisco Hotel Rates
See All Specials For San Francisco Luxury Hotels >
* Lowest nightly rate based on select dates. Please click on hotel for details.