Best Runway Models
Natalia Vodianova
This iconic Russian Beauty has made her way from a childhood of poverty to quickly becoming a princess of the runways, devoted philanthropist, wife and mother of three. First aspiring to be a model at 15, she learned English in only three months and was well on her way by the time she moved to Paris at 17. After working at more than 40 runway shows, she was hired to appear in Calvin Klein's spring show. Around this time she also made a brief appearance in Roman Coppola's film CQ, with Billy Zane.
Expand visit website
Best Runway Models
Best Runway Models
Heidi Klum
Heidi Klum has been one of the world's top models for years, and even though she recently hung up her wings after a 13-year run as a Victoria's Secret angel, she is still very much involved in modeling and fashion. She is an executive producer for Project Runway, and has appeared in many movies and TV shows. She has designed several clothing lines, and has also made a handful of paintings and sculptures.
Expand visit website
Best Runway Models
Adriana Lima
Longtime Maybelline spokesmodel Adriana Lima comes from Brazil, and is widely known for her role as a Victoria's Secret angel. She has recently booked runways for Givenchy and Blumarine, continuing a long tradition of her work with the top design houses around the world. She has graced the covers of many magazines as well, including an issue of GQ that still stands today as one of their top-selling of all time.
Expand visit website
Best Runway Models
Chanel Iman
Aspiring to be a model since a young age, Chanel Iman grew up in Los Angeles and was quickly picked up by Ford Models before switching to IMG. She modeled for designers like Marc Jacobs and Balenciaga as early as age 16, and is known for her seemingly endless legs. She opened her own boutique outside of Los Angeles called the Red Bag Boutique with the help of her mother, and has seen a boost in popularity since receiving her wings from Victoria's Secret.
Expand visit website
Best Runway Models
Cara Delevingne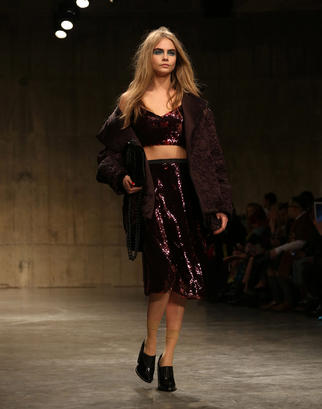 PLAY VIDEO
READ ARTICLE
Born in 1992 in London, Cara Delevingne has had a booming career for someone so young. The face campaigns such as Burberry, Chanel, and YSL, Delevinge is the granddaughter of Sir Jocelyn Stevens, the former supervisor of English Heritage.
With a personal shopper for a mother and a property developer father, she had a wealthy upbringing and grew up in a mansion alongside model sister Poppy Delevingne.
The young model has walked on the runway for many prominent brands, like Dolce & Gabbana, Fendi, Stella McCartney, Jason Wu, Oscar de la Renta, and Chanel.
She can also be seen acting alongside Keira Knightley in the film Anna Karenina as well.
Expand visit website
Best Runway Models
Miranda Kerr
Born in Sydney, Australia, Miranda Kerr began modeling at 13-years-old when she won a contest for Australian teen magazine Dolly. Known for her trademark dimples, Kerr's early start caused controversy over how young was too young to be in modeling. The debate helped to boost her career and she rose to fame in 2006 when she signed a deal with Maybelline cosmetics and began modeling in 2007 as the first Australian Victoria's Secret Angel. Having married actor Orlando Bloom in 2010, she has since had a child and launched her own organic skincare line KORA.
Expand visit website
Best Runway Models
Marisa Miller
California's favorite daughter and envy of the rest of the world Marisa Miller is originally from the sleepy surf town of Santa Cruz. While walking down a street in San Francisco at age 16, Marisa was discovered by two Italian modeling agents, after which her career skyrocketed. She was the face of the Sports Illustrated Swimsuit Issue and Victoria's Secret for years, and today she is still a humble beach bunny, often visiting shores around the world and paddling out for an occasional surf.
Expand visit website
Best Runway Models
Gisele Bündchen
Aside from having the quintessential quarterback husband and once being named "model of the millenium" by Anna Wintour, Brazilian supermodel Gisele Bündchen is also a leader in philanthropy. She has been nominated for environmental awards for work aiding her homeland Brazil and around the rest of the world. Her career has spanned fashion mainstays like Christian Dior, as well as other industries, like Apple and Volkswagen.
Expand visit website
MOST POPULAR IN CATEGORY
Adriana Lima
Alessandra Ambrosio
Gisele Bündchen
Best Runway Models
Karolina Kurkova
Born in the Czech Republic, Karolína Kurková moved to America at a young age to pursue her modeling career. She has worked runways and appeared in print for all of the top design houses, such as Yves Saint Laurent, Versace, Calvin Klein and many more. She has been on countless covers of Vogue and is a regular fixture courtside at New York Knicks basketball games. She and her husband recently welcomed their first child, and Karolína is now hoping to expand upon her blossoming film career.
Expand visit website
Best Runway Models
Lily Donaldson
Born in London, Lily Donaldson was scouted while she was shopping in 2003 at age 16. Selected by Model Management, Donaldson is known for her piercing blue eyes and has quickly rose to fame by landing campaigns for fashion houses like Dior, Jil Sander, Dolce & Gabbana, Max Mara, and Shiatzy Chen, as well as being the face of Gucci and Burberry. In 2005 she was nominated at the British Fashion Awards in the Best Model Award category. Managed by IMG Models, Donaldson has done a wide array of editorials for publications such as Vogue, Numero, and Harper's Bazaar.
Expand visit website
Best Runway Models
Kate Upton
Katherine "Kate" Upton, born in Michigan, US, is known for her modeling in the Sports Illustrated Swimsuit Issues in 2011 and 2012. Having attended Holy Trinity Episcopal Academy and with an uncle in congress, Upton had a very traditional upbringing and spent her childhood as an equestrian, competing on a national level. Known for her curves and beauty mark, the blonde model got her start in 2008 when she showed up at an Elite Model Management casting call and was immediately signed. Now under contract IMG Models, Upton has been the face of Guess and was featured in Complex and Esquire as "The Woman of the Year." With her acting debut in Tower Heist, alongside Ben Stiller, she may be best known for her two internet videos that went viral, one in 2011 showing her doing the "Dougie" and a one in 2012 of her dancing the "Cat Daddy."
Expand visit website
Best Runway Models
Lara Stone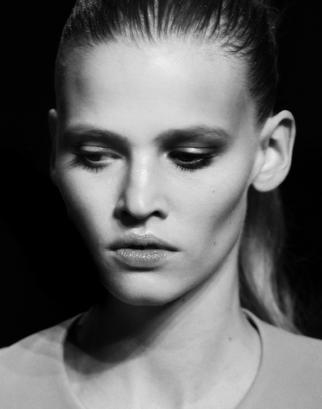 PLAY VIDEO
READ ARTICLE
Discovered at a Paris Metro station but born and raised in The Netherlands, Lara Stone has quickly risen to fame. She is recognized for the unique, yet adored gap in her front teeth, and her unusual runway walk, which can be attributed to the fact that her feet are too small for most runway shoes. She regularly appears in Tom Ford campaigns, and was once exclusive to Prada during New York Fashion Week.
Expand visit website
Best Runway Models
Alessandra Ambrosio
The current incarnation of the Brazilian bombshell comes in the form of Alessandra Ambrósio. Best known for her work with the often career-launching Victoria's Secret, she knew she wanted to be a model since only 12 years old. She has had one child, and only three months later she returned to the runway. She is also a dedicated national ambassador for the National Multiple Sclerosis Society.
Expand visit website
Best Runway Models
Raquel Zimmermann
Raquel Zimmermann is a Brazilian model who was discovered at 14 by a scouting agency in Porto Alegre. Her career officially launched in 2000 when she was featured on the cover of Vogue Italia and has since campaigned for major brands such as Chanel, Dior, Dolce & Gabbana, Gucci, Armani, Louis Vuitton, Prada, and Versace. Ranked as the number one model on models.com from 2007 to 2010, Zimmerman has been since placed at number 14 on the site's "Top Model Icons of All Time" list. The blond, blue-eyed model has recently appeared in Lady Gaga's "Born This Way" music video.
Expand visit website