LuxuryTravel News & Articles
Adventure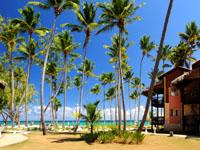 Luxury Destinations: Punta Cana, Dominican Republic is one of the Caribbean's hottest vacation destinations. Travelers will be delighted with the relaxing atmosphere that this tropical paradise offers from the minute they arrive. From top-end...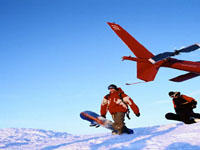 Luxury Tours: In the north-western mountainous region of Italy lays the Aosta Valley. Blanked in soft white snow, the small commune of Valgrisenche is truly a ski lovers' paradise. The whitewashed town is known for its extreme skiing conditions, but...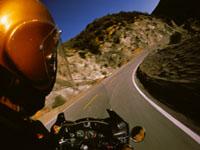 Luxury Adventure: Experience an exhilarating tour through scenic Spain on the back of a motorcycle. Accelerate your way through the sharp turns of the Spanish hillside, riding through magnificent scenery. Our route takes you through Seville,...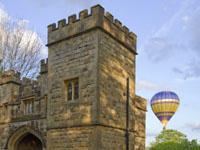 Escape to Italy: For anyone who's looking for a bit of refinement in their lives, there is no better place than Siena. With its historic background, imposing statues and famous galleries, Siena is a land rich in art and culture. While you will have...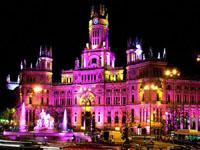 Luxury Adventures: Touring Spain has never been so adventurous or fun. Participate in the annual La Tomatina, a food-fight festival held in the quaint town of Buņol. Show off your arm as you throw plump tomatoes at tens of thousands of...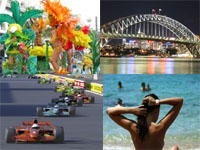 Adventures: Traveling and experiencing the world is living the luxury lifestyle at its fullest, as every adventure leaves you desiring more and more! Each journey is an opportunity to discover and create your own experience. The Extraordinary Life...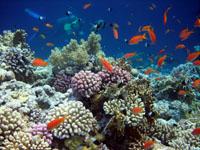 Luxury Resorts: Angsana Resort & Spa Great Barrier Reef in Queensland, Australia, is the ultimate adventure and eco destination. Your gateway to the Great Barrier Reef and the oldest rainforest on earth, guests can name their activity of choice:...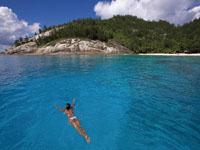 Luxury Vacations: If you are in pursuit of an ultra pristine destination that has been voted best in the world by Conde Nast Traveller (UK), as one of the 100 Best Places to stay in 2006 by the Robb Report, and as Hideaway of the Year by Hideaways...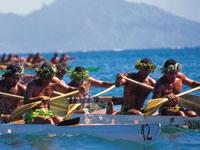 Luxury Vacations: Everyone has a different opinion of tattoos. Some think they are cool, others think they are cutting edge, maybe you wouldn't be caught dead with one. Many cultures paint their bodies for different reasons. In Tahiti, a Tahitian...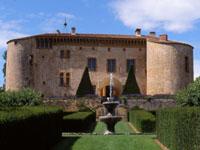 Luxury Hotels: The 13th century medieval Castle, Chateau de Bagnols, is sheltered with towers and surrounded by a moat. The only way in is across the drawbridge. This medieval fortress can put you in a time warp and turn your dream as a want-to-be...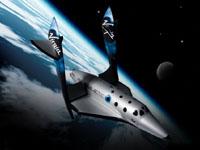 Luxury Travel: If you're aching to do something that no one else has done, to experience a stimulating quest into the unknown, or simply want to use your airline miles on something outlandish, than get in line with only 156 people in the entire...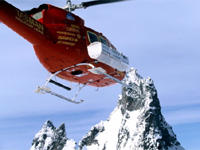 Luxury Adventures: The new Platinum Heli-Skiing Season Pass from Great Canadian Heli-Skiing (GCH) in British Columbia offers unlimited vertical access to the world's best powder skiing for a price. At CDN $100,000, or about $80,000 US, this is...

Featured Luxury Hotels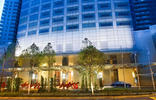 Singapore, Singapore
The St. Regis Singapore
Bask in the tropical summer at the heart of the shopping and embassy district...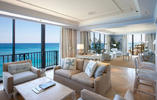 Palm Beach, United States
The Breakers Palm Beach
A spectacular resort destination on Florida's Atlantic coast, The Breakers Palm...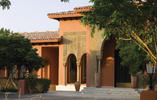 Jeddah, Saudi Arabia
Park Hyatt Jeddah - Marina, Club and Spa
Experience one of the premier 5-star hotels and resorts in Jeddah, Park Hyatt...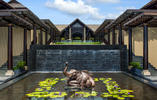 Koh Samui, Thailand
Vana Belle, A Luxury Collection Resort, Koh Samui
Tucked away in a secluded cove near the world famous white sands of Chaweng...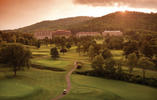 Asheville, United States
The Grove Park Inn
The Grove Park Inn opened on July 12, 1913. Secretary of State, William...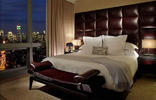 New York, United States
Trump Soho New York
Introducing a new definition of hotel design to SoHo, the neighborhood's only...
LET'S CONNECT LUXURY NEWS & MORE