LuxuryTravel News & Articles
Resorts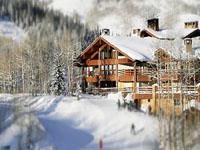 Luxury Resort: Since 1981 the Deer Valley Resort has worked relentlessly to constantly improve its standards, revolutionizing the ski area service, in order to provide a rare level of care and quality service both on and off the mountain. The...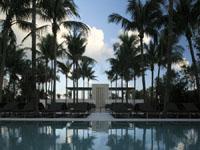 Luxury Resorts: In the very heart of the historically preserved Art Deco district of Miami's South Beach, sits The Setai. Located on the oceanfront and surrounded in a lush tropical garden setting, it is probably one of the most decadent luxury...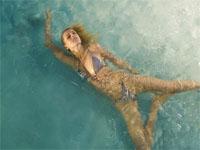 Destination Resort:Turn up the music and let the games begin! The pyramids will soon be aglow with the arrival of the decadent Nikki Beach Hotel in Hacienda Bay. The franchise dubbed by the London Observer as "the sexiest party on Earth" is raising...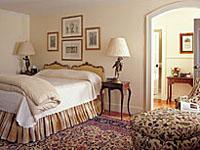 Luxury Resorts: If you have already discovered the secret world of Blantyre, you probably haven't told too many people about this fabulous hideaway. The Berkshires property, named after the original owner's family home in Scotland, is now a...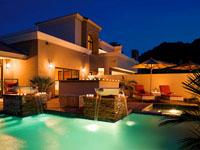 Luxury Hotel Groups: The Starwood Luxury Collection is a unique group of hotels and resorts around the world recognized for their dedication to a supreme level of luxury and service. Some of the hotels in the Starwood Luxury Collection are...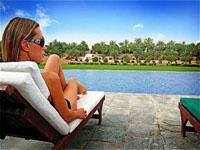 Luxury Resorts: With just 24 fashionable suites and villas, the Desert Palm Dubai boasts exquisite accommodations. Architecture that is not only distinctive but simple and combined with the most contemporary of luxuries. Desert landscape takes...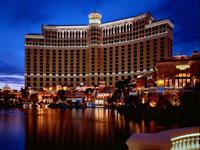 Luxury Resorts: The Bellagio Las Vegas is a five-star resort and casino that elevates a trip to the Strip to a higher plateau of pleasure for its privileged guests. The establishment puts forth every effort to retain its well-deserved status, as...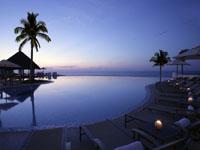 Luxury Resorts: Le Blanc Spa Resort stands the majestically overlooking one of Mexico's most splendid stretches of private. A world-class hotel, the elegance of this resort is a product of careful planning. Both stylish and beautiful this structure...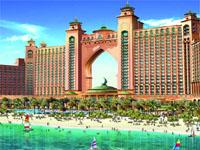 Luxury Resorts: Surrounded by the calm waters of the Arabian Gulf, Atlantis Hotel rises proudly from the largest man-made island in the world. It is a perfect example of modern dynamic architectural development. Situated on the apex of the Palm...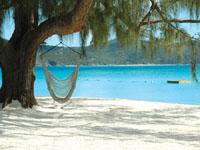 Luxury Resorts: Guana Island Resort, British Virgin Islands is paradise in seclusion. One of the very few remaining privately owned island resorts in the world, Guana Island is much like some place out of a Sidney Sheldon novel. It is no...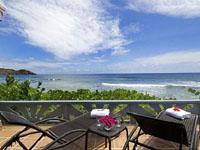 Luxury Resorts: You see the likes of it in dreams or in extravagantly mounted Hollywood thrillers. The Biras Creek Resort in the British Virgin Islands is comfortably sandwiched between two emerald hills. The only way you can get there is by...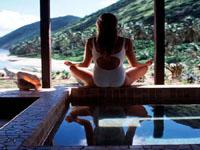 Luxury Resorts: Viewed from the top, it resembles a huge fish smiling in its sleep. The Peter Island Resort in the British Virgin Islands has been dubbed as the "most fabulous resort ever" by travelers who wanted to try out something "new" and ended...