LuxuryTravel News & Articles
Tours

Luxury Hotel Groups: Latin America has an unmistakable identity, making it an enchanting destination unlike any other. With its diverse landscapes and natural beauty, each country offers a particular appeal inviting you to a blissful stay. From...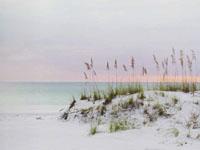 Beaches of South Walton: Autumn Tides is an elaborate community-wide event that runs from September through November on the Beaches of South Walton. This most-unique destination is made up of 14 eclectic beach towns situated in the heart of the...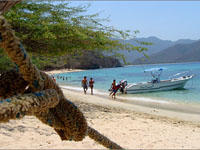 Travel Shows: Ecoluxe is a new show on the Travel Channel that seeks to show how you don't have to be a backpacking hippie to have an environmentally responsible vacation; you can just as easily make it luxurious. Hosted by Jayms Ramirez, an...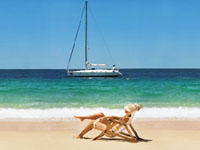 Puerto Vallarta, Mexico: Puerto Vallarta is an ideal year-round hotspot destination that appeals to vacationers on many levels. Located in balmy Banderas Bay, Puerto Vallarta (PV) has the mesmerizing blue waters of the Pacific Ocean and the pastoral...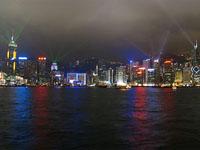 Luxury Travel: Anyone traveling to the Beijing Olympic Games will be on a tight schedule while traversing the sprawling city and surrounding areas. And yet, Beijing is a gorgeous and frenetic city that deserves to be explored beyond the chaos of...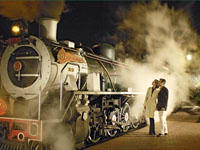 Luxury Tours: Rovos Rail, The Most Luxurious Train in the World offers an enchanting combination of the romanticism of prewar travel with the most luxurious of modern amenities. First established in the late 1980's, Rovos has gained an...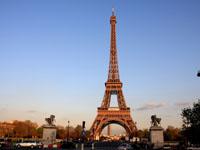 Luxury Guides: Maison de la France is the official guide provided by the French government to help educate visitors on what luxury awaits them in France's cities and cultural centers. The Guide also educates travelers on what to do in the way of...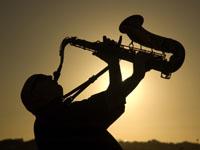 Luxury Travel Services: If you love travel and have a passion for music, Elite Music Tours was developed with just you in mind. A newly founded company, EMT provides its clients with top-notch service and accommodations while traveling around the...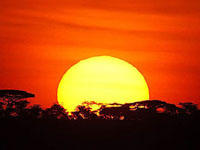 Escape to Africa: This exploration of remote West Africa calls to the adventurous and curious traveler who wants to go where few have gone before. Mossi villages, Dogan communities and artesian markets are just some of the sights you can experience...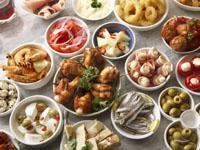 Luxury Tours: Known as the city of passion and excitement, Madrid is the perfect place to satisfy your craving for both taste and pleasure. You will love discovering all the many wonders of Spain as you eat, dance and learn your way through the...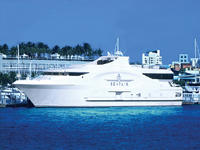 Arts & Culture: The SeaFair's Grand Luxe is the world's first luxury-exposition megayacht. This soon-to-set-sail 228-foot vessel will display art, jewelry, and antiques from prestigious U.S. and European museums, art galleries, and jewelers. The...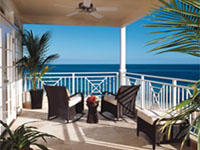 Destinations: Traveling to the Caribbean's Turks & Caicos Islands is indeed a special event. The tropical escape is a favorite hotspot of jetsetters and VIP travelers. The T&C Islands are a wonderful respite for replenishing and rejuvenating. The...

Featured Luxury Hotels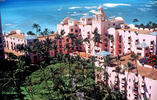 Waikiki, United States
The Royal Hawaiian, a Luxury Collection Resort
Welcome to The Royal Hawaiian, a Luxury Collection Resort, affectionately known...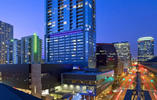 Austin, United States
W Austin
Visiting Austin for business or leisure? At the W Hotel in Austin, you will...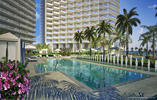 Bal Harbour, United States
The St. Regis Bal Harbour Resort
A new icon, The St. Regis Bal Harbour Resort, Miami Beach, has arrived. A...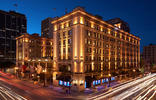 San Diego, United States
THE US GRANT, A Luxury Collection Hotel
A San Diego icon since 1910, THE US GRANT, a Luxury Collection Hotel provides...

Vieques, Puerto Rico
W Retreat and Spa Vieques Island
Surrender to your senses with W Retreat & Spa, Vieques Island, where the...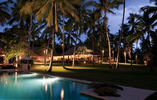 Bali, Indonesia
Alila Manggis
One of Bali's best kept secrets, Alila Manggis is a secluded, stylish seaside...
LET'S CONNECT LUXURY NEWS & MORE