Fashion News & Articles
Home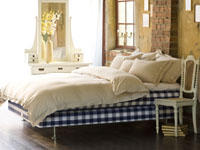 Home Decor: We all use them every day, we have rooms dedicated to them, and they have an enormous impact on our wellbeing. They are, of course, beds and are generally not considered a luxury product. This is where Swedish bed maker, Hästens, has...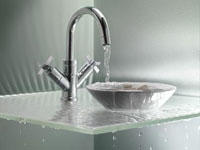 Home Décor: What makes a house a home is all in the details. Using the Moen standard and tradition of quality and service, ShowHouse brings luxury details to life with distinctive lines of faucets and accessories. Because the kitchen is the...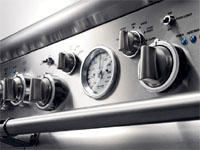 Luxury Kitchens: Today, the function of the kitchen has expanded to include not only the preparation of food, but the enjoyment of it and the entertainment of your guests.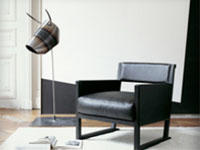 Luxury Furnishings: World renowned and recognized Italian furniture design company, B&B Italia, has been innovating the world of modern interior decoration since 1966, showing their flair for creating designs that are aesthetically pleasing, comfortable,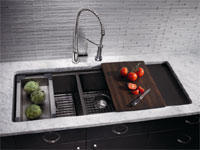 Luxury Sinks: The sink is the true workhorse of the kitchen and a functional piece that is beginning to take center stage as a design element. BLANCO, a 75-year old German company known for their innovative designs and quality engineering, offers...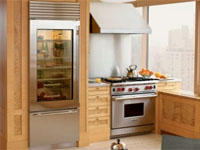 Home Decor: Today's biggest names in luxury kitchen and culinary design have come together to offer you the chance of a lifetime.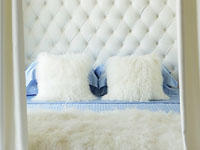 Home Décor: MOGUL, Los Angeles - a company renowned for its luxurious home furnishings- has introduced its summer 2009 collection appropriately entitled "The Royalty Collection." Designers Thomas Piscitello and Neal Wagner are very familiar...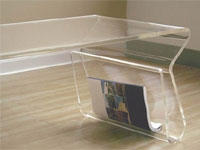 Home Decor: "Give me sleek! Give me sexy!" It could be the barking orders of a high fashion Italian designer to his models, but I recently heard these commands come from inside my new soon-to-be posh townhouse. I said the phrases to myself as my...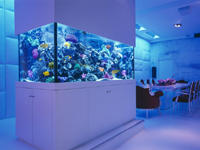 Home Décor: Founded in New York City in 2002, custom aquarium and pond company Okeanos Aquascaping has announced some exciting new additions to their luxury aquatic services. Okeanos Aquascaping offers cutting edge designs in their custom built...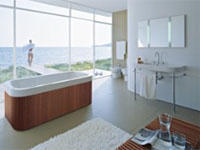 Home Decor: Duravit opens their first ever showroom in the United States amongst the fashion and design titans of Madison Avenue in New York City. It only took 190 years of business for Duravit to get over here, but now that they have, their...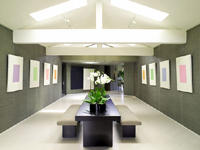 Home Décor: Founded in 1972 in Los Angeles by Hall of Fame designer Sally Sirkin Lewis, J. Robert Scott has provided clients with contemporary, well-made furnishings ever since. From the beginning, Sally Sirkin Lewis has made an impact on the...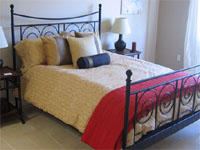 Home Decor: With the plethora of design and home remodel shows, we've all come to think interior design looks like a breezy pastime. But as any optimistic homeowner who's held a paint brush or wielded a hammer before knows, interior design is often...