Fashion News & Articles
Home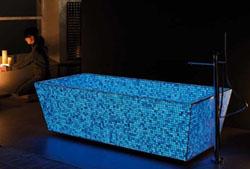 Home Decor: While Glow in the Dark products are normally only acceptable in college dorm rooms and children's bedrooms, these bathroom tiles from Lucedentro are an exception to the rule. Lucedentro is an innovative Italian design company that...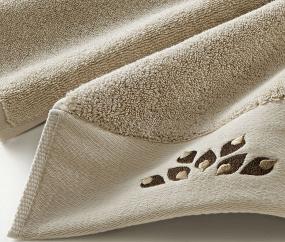 Home Decor: Our bodies are the most precious things we possess, and from the doctors we see to the food we eat, we do all in our power to protect, nurture and care for them. Caring for them also means taking those extra little steps to pamper...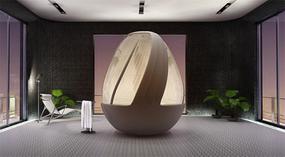 Home Decor: Yanko Design explores "form beyond function" and the Roca Cocoon Shower certainly does just that. Designed by Arina Komarova, the egg shaped capsule is a glass cocoon is as visually stunning as it is functional. Once you step inside,...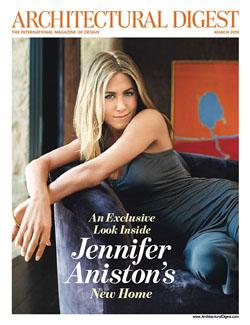 Home Decor: After an extensive, two-and-a-half year interior renovation, Jennifer Aniston's Beverly Hills mansion is finally picture perfect. Featured in the new issue of Architectural Digest, Jennifer Aniston has transformed her 1970...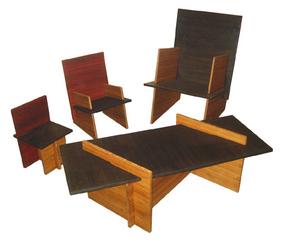 Home Decor: Miami-based furniture designer Facundo Poj is always creating something to make your run of the mill furniture look extra boring and his new collection is no exception. The new collection from Facundo Poj, Machine 87 is created entirely...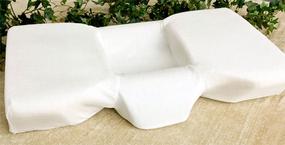 Luxury Pillows: Considering that we spend one-third of our life sleeping, having the best accouterments in one's bed is worth the time it takes to find them. Whether it be Egyptian Cotton sheets or a snuggly down comforter, this is the place to make...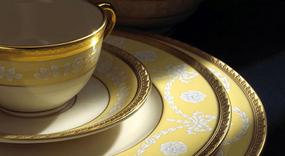 Home Decor: Elle Decor is reporting that just in time for their launch of L by Lenox: the Wedding Garden Collection, the American china company is also exhibiting an exclusive collection of White House china, including a large bowl recently...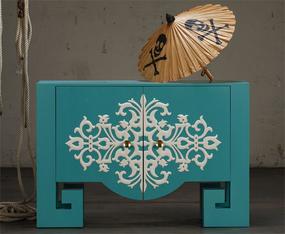 Home Décor: Home décor isn't always as fashionable as its clothing design counterpart, but Shine by SHO is different. Created by Susan Hornbeak-Oritz, the Shine by SHO collection is a global expedition of the designer's travels and offers a...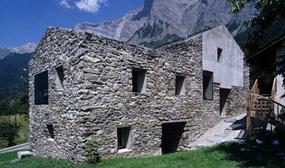 Home Décor: Seemingly a contradiction in terms, Rustic Modernism is on the cutting edge of design. 2modern design talk is reporting on Swiss architect, Lauren Savoiz's recent renovation of the Roduit House in Chamoson, Switzerland. By retaining...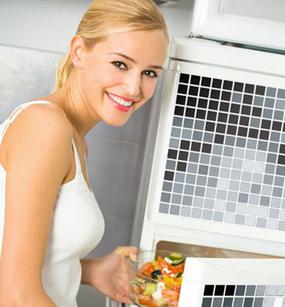 Home Décor: Fridge magnets don't exactly conjure up images of luxury living, more like a messy lifestyle filled with kids pictures and emergency contact numbers. But these magnets for the refrigerator bring art to kitchen, not kitsch and clutter....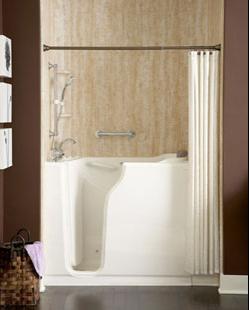 Home Decor:Taking a bath can be one of the most relaxing at-home experiences you can have. But it's no easy feat for active seniors, elderly people, disabled people, or people with limited mobility. Safety Tubs provides safer bathing experiences for...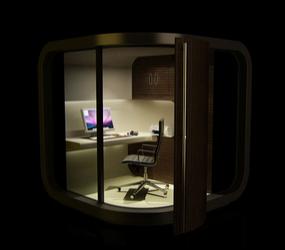 Home Decor: It seems like more and more of us are beginning to work at home or at least tele-commute for part of the week. If you do, then you know how hard it can be to get into "work mode" as you rearrange the kitchen table into a workspace or...